Tires, Tubes

1 of 3 customers found this review helpful.
An Industry Standard with Good Reason
I'd always read good things about these tires but hadn't tried a pair yet. Once there was a Deal of the Day and they came down to a price that was lower than the tires I'd have bought instead, it was an obvious choice to give them a try. Right away I noticed they gave less rolling resistance than the old tires and felt great on the road. I went up a size from 23mm to 25mm. These actually sit a bit better on the rim than the 23s I had before and don't balloon at the side too much. I can see now why these are so highly regarded and am very grateful for the chance to buy them at a reasonable price.
Thank you for your feedback.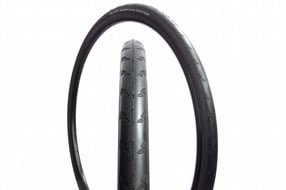 Cycling Enthusiast
Rio Verde AZ
1 of 2 customers found this review helpful.
Overall this product is usually reliable and trustworthy to use.
Basically this tire performs well to prevent road type issues. Wears well, only challange is they are tight and difficult to put on rims on the road. The same thing that makes them wear well.
Thank you for your feedback.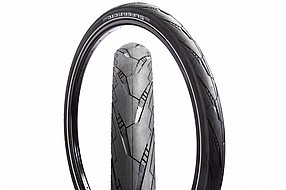 1 of 1 customers found this review helpful.
About what you�d expect from Schwalbe
Excellent quality tire, looks a lot like a motorcycle tire.
The puncture protection is fairly good. The tread area is dramatically thicker than the sidewalls, perhaps 200%. I did, after about 1,100 miles commuting on my ebike, get a flat; I caught a 2 inch long piece of metal that drove straight into the center of the tire.
I was worried that heavy tread would make the tire feel slow but having switched both e-randoneurs to schwalbe tires I�m rolling faster with a noticeable improvement in battery life.
Comfortable tires rolling, the sidewalls are far more supple than I expected and with reasonable air pressure they smooth out bumps very effectively.
A definite upgrade over the OEM tires on my fairly expensive EBike.
Thank you for your feedback.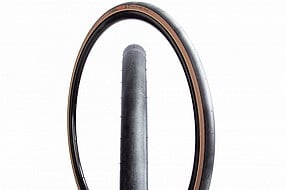 Beautifully made, light
The Conti Attack/Force combo I had been using was discontinued, so I'm trying Panaracer Agilest's in 23mm front/25mm rear as a replacement. Slightly lighter than the Contis, but if flats are an issue I'll try to the more flat-resistant Duro version for the rear (or both).
They mount easily, snug but not a struggle. Two differences immediately apparent: (1) can't find directional arrows, probably not needed because they have no tread pattern, which eliminates one step in the mounting process, and (2) they lack divots to show tread wear, so I guess one estimates wear by how much the tread is squared off?
Can't comment on how they ride, fresh tires always feel great to me. Will see how much mileage I get out of them.
Thank you for your feedback.