Tires, Tubes

Cycling Enthusiast
Richland, Wa.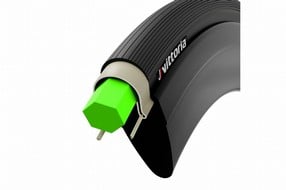 Cycling Enthusiast
Northern Minnesota
1 of 2 customers found this review helpful.
Ignore Most of What You Read on the Internet
Ignore the horror stories you will find elsewhere on the internet about impossible installation and damaged wheels. I've had standard clinchers that were harder to install. I installed the liners in 32 mm tires by just breaking the seal on one bead...didn't even lose the sealant that was already in the tire. Use the spacers that come with the kit to hold the bead in the valley of the rim while you re-install the tire then inflate. Inserts make popping the bead in place and inflating easier than ever!
Thank you for your feedback.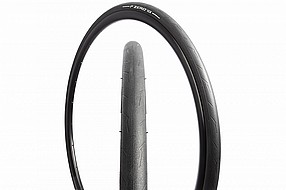 Cycling Enthusiast
Bogota, Col
3 of 3 customers found this review helpful.
P ZERO RACE TLR after approx. 1000 miles
I'm running the 28mm tubeless on HED Vanquish RC4 Pro Carbon Discs. This tire/wheel combo has not disappointed, i ride these hard on long mountain descents, and over multiple days of sitting the tires hardly lose air. To add, I have had no flats after 1000 miles on bad roads where i ride in Bogota, Colombia (road debris, glass, unavoidable pot holes...etc). the rear tire is showing some wear. I will purchase these again. Also running the 45mm Pirelli's (hardpack) on my gravel, only about 100 miles thus far and really nice...
Thank you for your feedback.
0 of 1 customers found this review helpful.
Nice front tire
I'm running the gravel M 45c on the front for a little more bite (with a specialized pathfinder pro 42 on the rear). This has been a great tire (and combo) for me for the early season. It does well in the spring time/variable conditions that can always range from dusty and dry to muddy and wet this time of year. It's more a jack of all trades, but the center tread does well on hardpack and tarmac, and the spaced shoulder knobs hold decently in corners in most conditions that I've come across yet while shedding mud without any problem. I rode this setup for the Gorge Gravel Grinder long course last week, and it was great. A lot of folks ran narrower tires, but the course was fairly chunky in spots, and I appreciated the extra meat on the bone so to speak. Didn't feel I gave up much speed in rolling resistance, nor aero by running this wider tire and felt confident in the spirited, quick descent corners.
Thank you for your feedback.