Tires, Tubes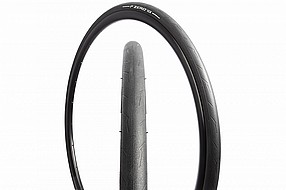 Cycling Enthusiast
Eastern WA
2 of 2 customers found this review helpful.
hard to install/Skin wall 26mm
Installed on new Boyd Prologue 44 wheelset, hooked rim sidewalls. Needed 2 plastic smooth end levers to get the last 5-6 inches over the rims with very hard effort. Initial air fill with floor pump easily seated tires, but both tires lost all air (no sealer yet) in 6-8 hours, thought I would need to pry off & return. Added 1 1/2 oz of Orange Seal and both tires held air without pressure loss for 4 days. Casings must be really porous without sealer. 1st ride impression....noticeably harder ride than prior Panaracer Race A tires, but grip is a definite improvement. Inflated 85psi F, 90psi R. Rider at 175 lbs. 4 stars for install difficulty and initial ride feel. We'll see if that improves with ride time.
Thank you for your feedback.
Cycling Enthusiast
Portland, Oregon
1 of 1 customers found this review helpful.
Go-to tire
I put around 3000 miles a year on my bike, almost exclusively in an urban environment. The Continental Gatorskin is my go-to tire. I've probably bought more than a dozen of them over the years. Theu combine durability with a level of performance ideally suited for high frequency, medium-long distance riding, at ahigh level of intensity. I have less confidence in other tires because experience with them is they're not as reliable-- don't last as long and punctures are more frequent. Everytime I see the Gatorskin on sale, I buy a pair.
Thank you for your feedback.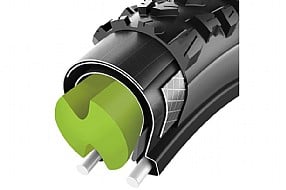 Cycling Enthusiast
Ventura,CA
The best way to avoid punctures
This Victoria Airliner is one of the best things I've ever bought for my bike. I'm using the inserts since August 2022. I admit, it was a little chore to install it. But once I had it all together, and put the sealant in it was all smooth sailing after that. I still ride 200 miles a week and since I put the inserts in, I didn't get a puncture. I lowered the tire pressure by 5 pounds per wheel. I was afraid that the performance of the bike will decline. But I was wrong. The ride is now nice and smooth. I am an older rider. That's why I'm looking for a comfortable ride. I would recommend this Victoria Airliner to everybody, especially to older riders.
Thank you for your feedback.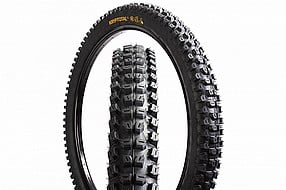 Cycling Enthusiast
Portland, OR
0 of 1 customers found this review helpful.
Krypto-Rear does the dirty deed!
After reading other favorable reviews on these tires on the interwebs I decided that I needed to give them a try too. Tires were easy for me to mount and get the beads to seat (air compressor). Swapped out similar tires from Schwalbe and hit the local trails in PDX. Instantly pleased with the tires, better traction which turned into more confidence on the descents, which turned into more smiles per mile. Climbing and descending with the Kryptotal-Rear is predictable with seriously great braking performance. I recommend giving them a go if you're needing a new set of tires.
Thank you for your feedback.