Tires, Tubes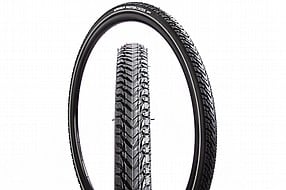 Cycling Enthusiast
Central Texas (Hill Country)
1 of 1 customers found this review helpful.
The PERFECT multi-purpose tire for a Fitness Bike
I ride a fitness bike daily on a combination of paved roads, gravel roads and natural surface trails and these tires devour everything I throw at them. Fast and quiet on paved roads, they also provide ample traction and stability on unimproved surfaces.
To top it off, they are resistant to flats and last for several thousand miles of demanding cycling. I highly recommend the MICHELIN PROTEK CROSS 700C TIRE for those who ride hard and fast on multiple surface types.
Thank you for your feedback.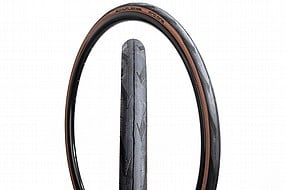 Tubed Pro One 700C road tyre
I have used these for a number of years, presently using a 28 mm set with Vitoria latex tubes on one of my road bikes with HED Belgium rims. They roll fast, their puncture resistance seems solid, and provide a comfortable ride (at least with the above described set-up). They wear perhaps a little quicker than average, but for the high performance nature of this sort of tyre this is to be expected IMO. For those that wonder about mounting this tyre (specifically the tubed version) versus the tubeless equivalent, it is a great deal harder to mount tubeless tyres with rim strips and tubes so I would recommend you avoiding doing so if at all possible.
Thank you for your feedback.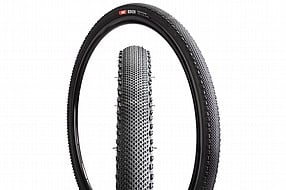 So far my favorite tires for gravel bike
Rode the 42's for ~2000 miles on my 3T exploro with Zip 303R gravel wheels before they wore out from wear (rear first). Loved the compliance, the suppleness, the grip was great on the turns, and low rolling resistance. I favor suppleness to long-wearing as I have no suspension on my gravel bike and the tires do all the work. And I favor grip over rolling resistance as I spend more time on dirt than pavement. I have ridden Gravel Kings, WTB Byway, and Ventures, and Pirelli Cinturato's on this bike. The Boken were my favorite. 2nd would be the Ventures which had the best grip, but not quite as much rolling efficiency and not quite as durable. The Cinturato's are bulletproof, but they aren't supple at all making them have good grip, but not forgiving enough to bite into the dirt and hence they get loose easily which kills your confidence going into turns waiting for the slip to happen (you have to run really low pressure for them to get to that supple state). I'm interested to try the IRC Double cross next, but I think a set of Boken's will end up back on my wheels fairly soon.
Thank you for your feedback.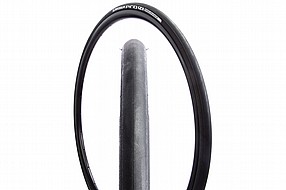 Cycling Enthusiast
northern new hampshire
1 of 1 customers found this review helpful.
For the money, it's hard to beat the performance.
I installed a set of Pro 4's on my Synapse to improve the comfort of the ride. They provided me with good grip, and a more forgiving ride, as they seem to absorb the road cracks.
Thank you for your feedback.