Tires, Tubes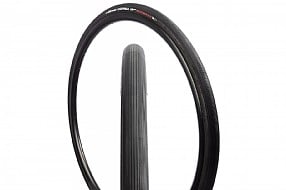 Cycling Enthusiast
South Carolina Mountains
Fast, Smooth & Sticky
I am an avid amateur cyclist I do not race but I live in the foothills of the Blue Ridge Mountains and ride a lot of technical descents at high speed. These tires are smooth, fast, and sticky. I have been riding them for two years and have yet to suffer a flat despite riding the morning after heavy storms with debris all over the road. I do agree with the previous assessment that they do delaminate. However that is happening close to the end of the lifespan of the tire in my experience. I would give them five stars if they didn't delaminate at all but it is kind of like a warning to check out tire tread if your not a maintenance freak. These are not commute tires they are made for sport riding and racing. It is my experience that they should be changed every one thousand miles or less if you are pushing the limits constantly. I personally love them and will continue to ride them for the foreseeable future.
Thank you for your feedback.
Cycling Enthusiast
Seattle, WA
Fast rolling, strong puncture resistance, comfortable and stable on wet pavement
I use these tires for road riding, training, and racing. Recently upgraded to these and so far no complaints. I have only ridden them approximately 350 miles, but in that was a few 50+ mile rides where many others seemed to get flats. Very low rolling resistance and very confident in corners.
Thank you for your feedback.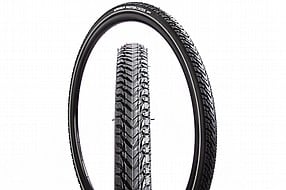 Cycling Enthusiast
Central Texas (Hill Country)
1 of 1 customers found this review helpful.
The PERFECT multi-purpose tire for a Fitness Bike
I ride a fitness bike daily on a combination of paved roads, gravel roads and natural surface trails and these tires devour everything I throw at them. Fast and quiet on paved roads, they also provide ample traction and stability on unimproved surfaces.
To top it off, they are resistant to flats and last for several thousand miles of demanding cycling. I highly recommend the MICHELIN PROTEK CROSS 700C TIRE for those who ride hard and fast on multiple surface types.
Thank you for your feedback.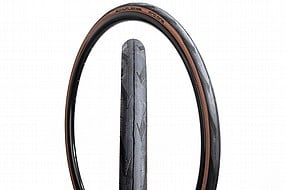 Tubed Pro One 700C road tyre
I have used these for a number of years, presently using a 28 mm set with Vitoria latex tubes on one of my road bikes with HED Belgium rims. They roll fast, their puncture resistance seems solid, and provide a comfortable ride (at least with the above described set-up). They wear perhaps a little quicker than average, but for the high performance nature of this sort of tyre this is to be expected IMO. For those that wonder about mounting this tyre (specifically the tubed version) versus the tubeless equivalent, it is a great deal harder to mount tubeless tyres with rim strips and tubes so I would recommend you avoiding doing so if at all possible.
Thank you for your feedback.