Tires, Tubes

Good tire
I'm still very early into my usage of these tires and have not owned them before. Initially they feel very grippy given the lack of any tread pattern. They even picked up every spec of dust and hair on my garage floor on my way out for the first ride. I bought them for the reported combination of puncture resistance and low rolling resistance. I hadn't noticed them to roll any faster than my old gatorskins yet, but this could be my fault, as I think I need to run them a bit higher PSI. Got a good deal and quick delivery from Western. Very pleased with them.
Thank you for your feedback.
Cycling Enthusiast
Maui, HI
Love these!
I've been using 30mm Schwalbe Pro v-1 TLE for two years before trying these for three months. These (also 30mm) tires are better in most ways; faster, more supple, & it already seems clear they will prove to be more durable. They were significantly more difficult to pry onto the rim & they do loose a little air between rides every other day but at least they don't bleed sealant from the sidewalks like the Pro V's. These look fantastic in the tan side walls, really like this tire!
Thank you for your feedback.
Easy to install and works great
This WTB tire is very easy to install tubeless. No need to struggle at all to get the tire on the rim. The tire works great on the trail and in the dirt. Of course, it's a little slower on pavement as you would expect. the tan sidewalls look great too. I've purchased several (6-7) of these tires and only ran into one small problem. On one tire the border between the tan sidewall and black tire was had an issue in one small spot. A little sealant fixed that right up. just be on the look out for it. Overall fantastic tire. You won't be disappointed
Thank you for your feedback.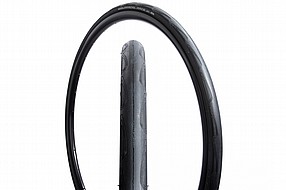 Cycling Enthusiast
Liberty Lake, WA
Great tire so far.
I bought these tires for my wife's bike. If you are familiar with the web site Bicycle Rolling Resistance they measure the rolling resistance of many types of bike tires. They also allow you to compare up to three tires against each other at once. Compare this tire to the Specialized S-Works turbo and you will find the two tires are nearly identical but this one rolls with two watts less resistance. All other measured items are equal. This shouldn't be surprising as Wolfgang Arenz worked for Specialized at one point in time before going out on his own. I have had good luck with the Specialized tire as it delivers in that all around category. Reasonable rolling resistance but great wear and resistance to puncture. This tire reportedly is 2 watts less rolling resistance while maintaining wear and puncture resistance. A win, win ,win in my book. Now if they just made the tire in a 700/28 I would have it made.
Thank you for your feedback.