Helmets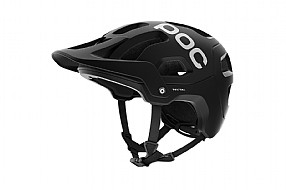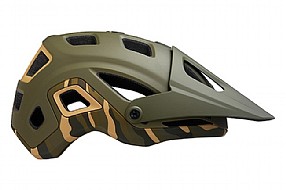 So far so good!
I tried on quite a few helmets before landing on the Lazer Impala. My head measurement puts me in between a M and L with most brands, so L is loose/too large and M is a bit snug. The Impala size L put me more in the middle of the range so fits nicely without wobbling around. Being able to dial in the fit with all the available adjustments makes it quite possibly the most comfortable helmet I've owned, and it looks good too. I like the multiple-position visor, adjustable on the fly but stays in place. The generous vents cool well, so we'll see how that holds up to the midsummer high desert rides! The cushioning is adequate but doesn't do much for sweat retention on the brow, and that cushion has already compressed quite a bit after only a dozen or so rides. Attaching the camera/headlamp mount seems a bit hinky but figured out the trick after a few tries.
The true test of a helmet is how it performs in a crash, but so far I've been lucky enough in that respect to not be able to report on that aspect of the Impala's performance.
I'm very pleased with my purchase, and the great price and fast service provided by Western Bike Works really sweetened the deal!
Thank you for your feedback.
Cycling Enthusiast
N. Texas
1 of 1 customers found this review helpful.
This is a great helmet.
The Aether MIPS is a great helmet if it fits you well. Helmets are somewhat like saddles. You have to find the right shape/size for your head and various brands are different. For me Giro has always fit well and I have had several. I worked my way up to the Aether and currently own two. I'm back buying another with the current sale. For me the Aether is lightweight and comfortable. I put it on and forget about it. Like saddles, if you are thinking about it during a ride it probably isn't right. If you ride without ever thinking about it and forget it's there then it's working for you. It also holds my glasses - either Oakley or Rudy Project very securely when not on my face.
I did have the pads wear out in mine over time but I found replacements available for order. A second set of pads should get me to the "expiration date" of helmet when retirement is due.
Thank you for your feedback.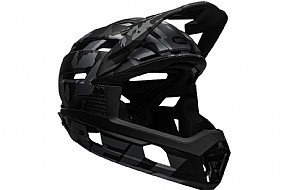 0 of 1 customers found this review helpful.
Great Helmet, Phenomenal Customer Support
I was debating between the Bell Super Air R and the Bell Super DH and after talking with the Western Bike Works Customer Support, I went with the Super Air R. The CS rep took the time to talk about my local conditions, type of riding, and provided great answers to all my questions. After the fantastic help from CS, I went with the Super Air R and feel like the CS rep's advice was perfect. The helmet has been great, being able to remove the chin guard while climbing is perfect for the SoCal heat. The large number of air vents are well positioned to allow great airflow with and without the chin guard installed. The helmet ships with a thin set of cheek pads installed and a slightly thicker set in the box to allow you to dial in the fit. Sunglasses fit well for days when you don't feel like wearing goggles.
Thank you for your feedback.