St&s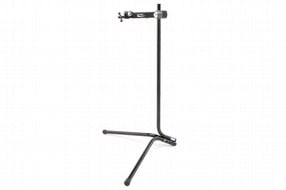 Cycling Enthusiast
Usk, WA
4 of 4 customers found this review helpful.
Works great!
This is my first repair stand. I had limited funds and limited space to store it. This stand fit both criteria. It folds up quicklyeasily for storage. It's stable when setup. It is well built. The jaws of the vise don't marr my bikes. Very happy with this stand, and it's so much better to do work (cleaning, chain maintenance, repairs) on my bike with it, rather than trying to stand the bike up. Ordering it from Western Bike Works was easy and I received it in 2 days. Great price, great communication. I love the stand and Western Bike Works.
Thank you for your feedback.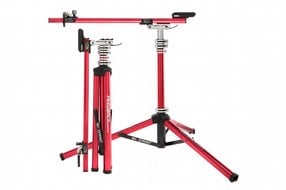 Pleasure to Use
When I started cycling in 1990, I took a maintenance course at my LBS. Ball bearings, quill stems, downtube shifters, steel frames. I bought a Park PC1 works and that was fine at the time. Now, at age 66, I decided to get an adjustable stand that could securely hold my Scott carbon frame. After doing some online research, bought this stand from Western Bikeworks. Competitive pricing, free shipping, no sales tax. Light, easy to store, easy to use. A bit of an issue with the front fork mount, but that's a function of the Addict fork dropout design. No longer have to jam the top tube into the stand jaws without clamping the carbon tube, only to have it wiggle loose. Love the adjustability of this stand.
Thank you for your feedback.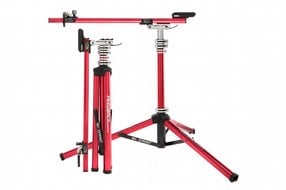 Cycling Enthusiast
Orange County, CA
3 of 3 customers found this review helpful.
High quality, lightweight and easy to useassemble work stand
I also own traditional, lower-end Park and Blackburn work stands, which are also good, but this one is the best. It is lighter and more compact when folded, making it more transportable and requires less storage space. This stand is very well made, very sturdy, light weight aluminum and smooth moving parts. I use this stand to perform routine andor major cleaning and repairs. The best feature and advantage over the other style stands is the ability to quickly and easily rotate swing the bike 360 degrees, which provides access to all parts of the bike frame and components - no need to walk around the stand to the other side of the bike. I also like the easy height adjustability.
The disadvantage of this stand is that you must always remove the front wheel to make a repair, this is not required on the other style of work stands. Changing a flat tire or making a quick adjustment is faster using the other work stands because you can quickly suspend the bike from the frame. You must also be careful to balance and lock the front fork into the stand or the bike can quickly tip and fall to the ground. Also, it can be a bit tricky to lock in the main horizontal work bar on this stand, but maybe I am not too experienced at it yet. This is not an inexpensive stand but it is a very good one to have if you like to routinely clean and repair your bikes. If you can get it on sale a WBW - you'll enjoy it even more!
Thank you for your feedback.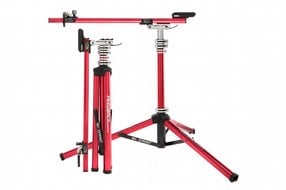 Cycling Enthusiast
Sacramento,Ca
1 of 1 customers found this review helpful.
Bike stand worth every penny.
Cleaning with confidence and adjusting my bike this stand is stable, light and well made stand. Sprint stand made from aluminum does not corrode and used different bikes hybrids, road without issues and looks like a pro. I'm glad I've chosen this stand not worrying about my aero seat post and carbon frame.
Thank you for your feedback.