12.5in to 24in Tires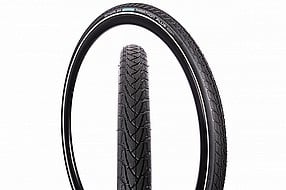 2 of 2 customers found this review helpful.
One Tough Tire!
We run these tires on two trikes and have never had a flat due to a puncture. We've put many miles on them on a variety of surfaces......asphalt, gravel, dirt and crushed limestone. The puncture resistance gives you peace of mind when doing a long self-contained tour.
Thank you for your feedback.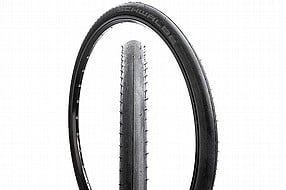 Cycling Enthusiast
Scottsdale, AZ
Excellent tire.
I have this on the front of my Bacchetta ATT 20 with a Kojak 26 in the rear. Smooth ride. Low rolling resistance. I coast faster then my wife on her upright with 700c rims. I've been riding primarily on the street, through tree debris in the bike lane and no cuts or punctures so far. Highly recommended for recumbents
Thank you for your feedback.