12.5in to 24in Tires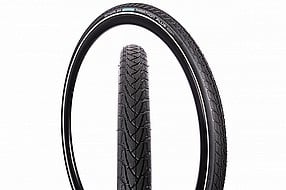 2 of 2 customers found this review helpful.
One Tough Tire!
We run these tires on two trikes and have never had a flat due to a puncture. We've put many miles on them on a variety of surfaces......asphalt, gravel, dirt and crushed limestone. The puncture resistance gives you peace of mind when doing a long self-contained tour.
Thank you for your feedback.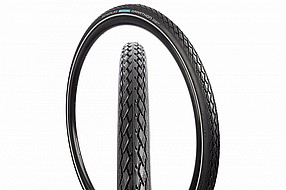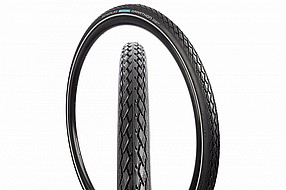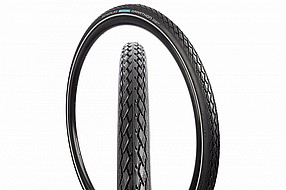 Cycling Enthusiast
South Florida
2 of 2 customers found this review helpful.
The Schwalbe Marathon isn't just a home run; it's a Grand Slam.
Everything about this tire screams German quality. From its well-balanced mix of butyl and latex to its finely designed tread pattern this baby is all about fine-tuned control with virtually no roll resistance. As with all Schwalbe products, the quality goes in before the name goes on.
As the rider of an unusual vehicle (a street strider) I can attest to the quality of the Schwalbe brand. My upright, elliptical, three-wheeler makes a back and forth pattern as it strides down the street. The demands upon my front two wheels are tremendous. The wearability of the Schwalbe Marathon tires, in this difficult(unique) situation is unsurpassed. Professionals worldwide trust the Schwalbe brand to always deliver unsurpassed quality and value.
Schwalbe,where the rubber meets the road.
Respectfully submitted, BillBillyB.
WesternBikeworks.com Comments
Thanks much for the rousing review! Glad the tires work so well for you! Anna WBW
Thank you for your feedback.