Hydration, Nutrition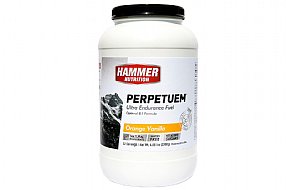 1 of 1 customers found this review helpful.
Works for me
There aren't all that many supplements with protein and fat, and Perpetuem works for me better than any I've tried, at a better price than most. I start taking in Perpetuem, at least in part, after about 3 hours and use it for rides up to 10 hours, which is kind of the upper end of me trying to ride without consuming 'real food'. Four stars instead of five because I don't love the texture and because of occasional mild stomach issues, but the latter could be simple exertional issues whereas the former is (I think) a commonality of all powders with fat and/or protein, so maybe I'm being unfair. Also, I wish they had a couple more flavor options. Anyway, after all that, I recommend this product.
Thank you for your feedback.
0 of 1 customers found this review helpful.
Excellent!
I started taking this product about a month ago. I wanted to give enough time before I write a review. I was a little sceptic but I am truly surprised by the results.
I usually have a lot of pain and even some damage after my runs. Since I am taking VTR, I have zero problems. I ran a full marathon, a half and two 10 mile races in just 3 weeks, plus some training runs. I expected a lot of pain, soreness, and a few days of recovery time. I felt nothing at all. It's still hard to believe it because it never happened before. I highly recommend this product!
Thank you for your feedback.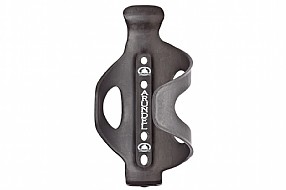 Cycling Enthusiast
Bend, OR
Not cheap but not flimsy
I use these on my MTB as well as gravel bike. The MTB is cramped for space so the side-load functionality is a must. Since they hold bottles so well I got a pair for my gravel bike as well even though it has plenty of space. I use hydroflasks so a tight fit that doesn't rattle is a must. I know, extra weight, but I'm done with warm water that tastes like plastic. Plus extra grams just make you stronger.
Thank you for your feedback.