Hydration, Nutrition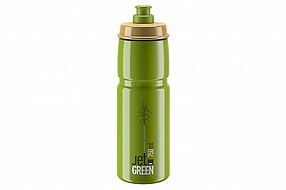 Casual Cyclist
Portland, OR
Exactly What I Needed
I am so glad I purchased this water bottle after trying to find a simple squeeze-type water bottle with a decent fluid capacity that wasn't ridiculously expensive, leaked, and/or left the contents with an overt plastic/chemical taste. I was very surprised at how much fluid this bottle held while still not being overly tall and therefore a pain to set/remove while riding due to my bikes smaller/compact frame. There is no chemical/plastic taste, and the nipple works well and has a nice self-closing/collapsing feature, so you don't need to push it back in with your teeth before setting it like I was doing with my previous water bottle (which I'm sure wasn't very good for my teeth over time).
I can highly recommend this bottle as a go-to if you're a commuter like me that likes to do the occasional 25-35 mile weekend ride, but don't want to spend the kind of money on a water bottle that could get you another piece of gear or a part for your bike.
Thank you for your feedback.
0 of 1 customers found this review helpful.
Excellent!
I started taking this product about a month ago. I wanted to give enough time before I write a review. I was a little sceptic but I am truly surprised by the results.
I usually have a lot of pain and even some damage after my runs. Since I am taking VTR, I have zero problems. I ran a full marathon, a half and two 10 mile races in just 3 weeks, plus some training runs. I expected a lot of pain, soreness, and a few days of recovery time. I felt nothing at all. It's still hard to believe it because it never happened before. I highly recommend this product!
Thank you for your feedback.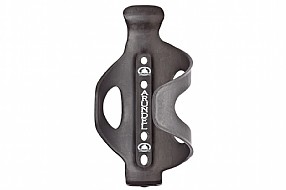 Cycling Enthusiast
Bend, OR
Not cheap but not flimsy
I use these on my MTB as well as gravel bike. The MTB is cramped for space so the side-load functionality is a must. Since they hold bottles so well I got a pair for my gravel bike as well even though it has plenty of space. I use hydroflasks so a tight fit that doesn't rattle is a must. I know, extra weight, but I'm done with warm water that tastes like plastic. Plus extra grams just make you stronger.
Thank you for your feedback.