Wheels
146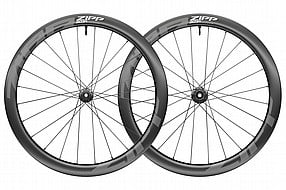 Wheels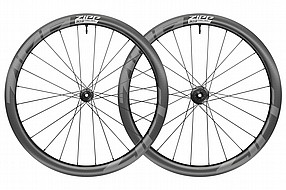 Cycling Enthusiast
New England
Excellent Gravel Wheel Thats Great on The Road Too
Purchased these Sept '22 for easier tubeless mounting and road to gravel and back tire switch without killing myself. Also hoped for legendary Zipp performance when riding. Damn, these wheel do both. Compared to my hooked Reynolds Attack wheels I used for gravel, the 303 Firecrest hookless mounting is a dream! I change from tubeless Pirelli hookless compatible road tires to Panaracer gravel whenever I want. No problems running hookles on gravel at 40 psi. And out yesterday on a gravel ride, I just love how they climb and track through the gravel. Fun, snappy, a real pleasure. Did I buy a magically delivered 4 mph in speed? Not really, but they do everything a gravel wheel needs to do and then some. I love these wheels, they're a value, and so happy with them I want to share my expereince.
with any have used on ravel rides summer, road out of gravel season.
Thank you for your feedback.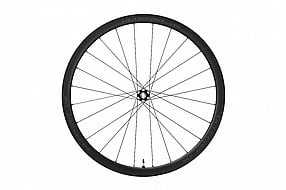 Cycling Enthusiast
Minneapolis, MN
Light and fast on the transitions and rock solid
They call this 36mm size a climbing wheel, but with big Midwest crosswinds here, these wheels are the perfect choice for all around riding too. Light and fast on the transitions and rock solid. I ride 130 to 170 miles a week, and these wheels have livened up my solo workouts and group rides. I also use them on gravel running 32mm Continental 5000 TR tires at 50psi. These wheels are the perfect blend of size, quality and appearance (the subtle graphics really pop with transparent tires). I expect to be riding these wheels for many years.
Thank you for your feedback.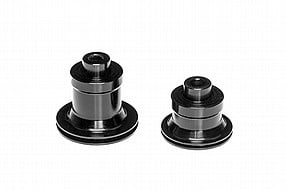 Cycling Enthusiast
Appalachia
Nice Caps
I searched high and low for a forward-compatible front hub, something that would fit MTB boost (15x110) and the currently much more rare Road boost (12x110). It can be done with a DT Swiss hub, but... it's tricky, involving Euro suppliers, etc. Much easier was to support the I9 guys in North Carolina and buy one of their 110 MTB boost front hubs. Then I ordered these 110 'road' end caps... and they fit perfectly. So now, I can use my new front wheel for XC races on my boost MTB fork, or for gravel tours on my MRP road boost gravel fork. Sweet! And of course WBW did a fine job shipping these things to me in a timely way.
Thank you for your feedback.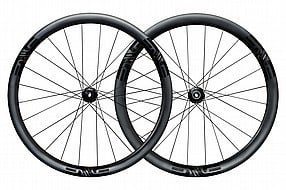 0 of 2 customers found this review helpful.
Guilty Pleasure
So, I will start with �I love this wheelset�. Only 5 rides in, they are the perfect complement to my latest build. Without validating, they feel lighter than my 5 year set on my previous bike. Coupled with the ENVE tubeless tires, I feel confident with cornering and rolling wide open in descents.
It is impossible to provide a like for like as I am running on a completely different bike. However, I am not wondering if I should have selected a different set and I don�t regret the investment.
Thank you for your feedback.