Wheels
169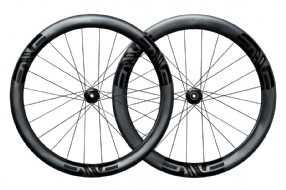 Wheels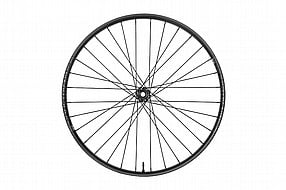 1 of 1 customers found this review helpful.
Versatile and worth the price
I happily got these i9 Enduro 305 v3 for my stumpjumper and I am very happy. These wheels are expensive despite being alloy but they are about the same weigh as some carbon wheels and are flexible and compliant which provides better traction and a dampened feel! Setting up tubeless is super easy with my maxxis dhr2 and rekons and I love how you can easily remove the cassette to clean the freehub/bearings. I got the XD version but I can also easily change the freehub to the microspline (sold separately) in case I want to transfer these wheels to a Shimano drivetrain. The hydra hubs and the point of engagement is amazing and I noticed better acceleration. I had to wait couple of months but Western bike works came through!
Thank you for your feedback.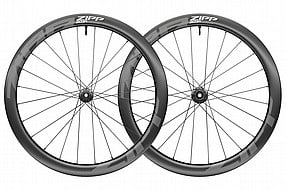 Cycling Enthusiast
Portland, OR
1 of 1 customers found this review helpful.
Zippin' along with the new Zipp 303 S
These are fantastic, super light for a mid aero 45mm profile, fast to spin up, no annoyingly loud free wheel, lighter than previous Firecrest that cost significantly more. Only complaint is no drain holes, but come Fall I will send them back to Zipp for the drilling of them through the fantastic service that Western Offers, newer lots, according to Zipp, will come with the drain holes. Note holes are 180 degrees from the install valve, ie across the rim if you are in doubt as to whether you have them or not.
Thank you for your feedback.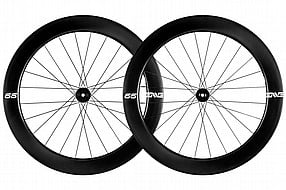 3 of 3 customers found this review helpful.
Too excited not to review
Ok, so this may be premature, as I've only ridden these once, but I'm a believer. I bought these 3 months ago and it took me quite a while in this pandemic to source the correct cassette and rotors.
I went out with some friends today and they all thought i had a new bike. I set these up on my 2020 rounds with some tan sidewall Enve ses tires. The bike is ridiculously faster. Switching over from the stock dt Swiss (which are great for stock) wheels, it's night and day. For the price, your can't get a better wheel. Love the feel, love the look, love the sound.
Thank you for your feedback.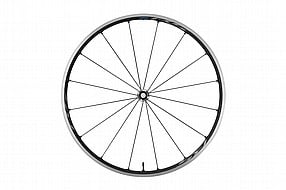 Cycling Enthusiast
San Luis Obispo, CA
5 of 5 customers found this review helpful.
decent wheels
I picked these up to replace a set of DT Swiss wheels that came with the bike; I'm looking to upgrade to a 2x11 setup and my old wheels were not compatible. I would rate them as being about the same; the weights of the two wheelsets were virtually identical. For a rim brake, they work well, as expected. They seem a tad stiffer than my original wheelset. The downside is the bearings don't run nearly as smoothly as the cartridge bearing in the DT Swiss wheels. The rims are great, I'm just not 100% sold on cup and cone bearings (I know, they're supposed to be better for lateral loads and more durable...). I appreciate that the new wheels came with QR skewers, valve stems to run the wheels tubeless (yes, the wheels are tubeless ready), and with two spoke wrenches (each wrench has two ends-one to turn the nipple the the other to hold the bladed spoke).
Thank you for your feedback.