Apparel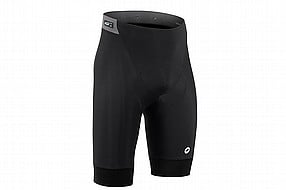 Cycling Enthusiast
Stanford, CA
High Quality, Comfortable Shorts
This is the first Assos shorts that I have tried and found that they are very comfortable. They have a nice padding and I can ride for hours without any discomfort. The chamois is not tapered at the edges and I was worried that it was going to bunch up in the groin area, but when you are riding, I don't notice any overlapping or discomfort. I used to use Castelli shorts and liked their padding, but over the years their brand seems to get tighter and tighter. I am definitely switching over to Assos, and just purchased a Mille bib short.
Thank you for your feedback.
1 of 1 customers found this review helpful.
Nice fit but pad only okay
I have worn Pearl Izumi Pro for years. Tried these on sale due to great reviews. These bibs fit and finish is the best of all the brands I have worn over the years. However, for me the pad density is poor compared to the Izumi Pro. Can feel soreness is sit bones after only 30-40 miles. Never have this issue with Pearl Izumi pro pad. Worn these on 6 rides for 40-80 miles per ride. The left leg band already has some fraying which is also annoying but does not look to be anything that will effect longevity of bib. Would return them if I could. Sticking with Izumi pro bibs. Bib chamois are like bike frame geometry, Personal. Too bad I wasted so much money.....
Thank you for your feedback.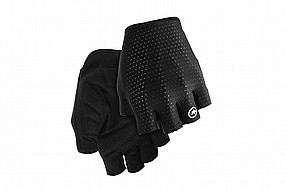 Lightweight, great fit and comfortable
These are my go to gloves for hot weather riding. They stay dry as I sweat in the heat and are very comfortable. Didn't know how I would like them without the wrist strap to keep them tight on my hands, usually they stretch out and lose the snug fit, yet these have stayed in shape after several weeks of use. I am surprised that the padding is in just the right places and my hands do not "go to sleep" on long rides. So far they have been worth the extra investment.
Thank you for your feedback.
Cycling Enthusiast
Brenham, TX
1 of 1 customers found this review helpful.
Wonderful jersey with two minor nits
Very light and comfortable fabric. I can wear this darker color even in the high heat of Texas. Neckline fades lower to the zipper -- making it cooler than other Mille jerseys. Long in the back so it stays down. Pockets well-placed. Seamless sleeves are as usual great. Extremely good looking jersey. All as should be for such a high-priced jersey. The nits: The hem at the bottom can 'flip' on you when taking a natural break and when it does the hem then slips on your bibs, something you can hear and feel. Just make sure you get the hem down flat and it hugs very well. At high speed descents I noted some slight flapping on the left shoulder. Noted this on some older Mille jerseys I have as well. The equipe jerseys do not do this, but they are also almost subcutaneous in their fit. These are minor issues to a great jersey. I have worn many high end jerseys from many brands and this is my all-time favorite. It can be purchased on sale at times. I pair this with the Mille GTO C2 bibs for an outstanding kit. I am 5' 9"+, 174 pounds with large chest and shoulders. Wear Large in this jersey, medium in Assos bibs.
Thank you for your feedback.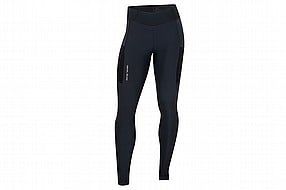 New!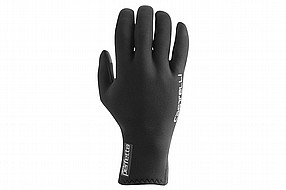 New!