Apparel
Cycling Enthusiast
Keswick, VA
Maximum comfort with form-fitting tailoring!
I replaced my tried-and-true long-sleeve DeMarchi jersey with this Castelli last month for several reasons. Castelli jerseys fit me better, the zippers are never balky and the fluorescent yellow offers the high-visibility I was seeking. This jersey is well-insulated and warmer than than I had expected so its use will be limited to 55 degree days down into 45 degrees. Great product as always from Castelli and a great price with Western Bikes!
Thank you for your feedback.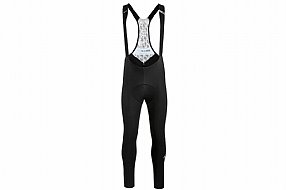 Cycling Enthusiast
Portland, Oregon
Excellent Winter Bib Tights
I usually steer clear of bib tights because they are generally too short in the legs for me, but these fit great. Plenty long enough, snug in the body, a nice amount of compression in the legs, and a very comfortable chamois. They're plenty warm, too -- I've worn them when the temperature was in the mid-30s and they keep me nice and warm. Plus, they don't overheat when the temperature starts to climb. Nice wide shoulder straps make for a comfortable, non-chafing fit, and reflective trim helps with visibility in low-light situations. I haven't had them out in a heavy rain yet, so I can't speak to their water resistance.
They are made with the thoughtful design and quality materials I've come to expect from Assos. They weren't cheap, but they are very high quality. Much more comfortable than other brands I've used.
My only suggestion: add a zipper at the ankles. The snug fit that keeps the heat in and the cold out makes it a little tricky to get into and out of these tights. A zipper would make putting them on and taking them off much easier.
For reference, I am 6'2", 185 lbs, and typically wear pants with a 34" waist and 36" inseam. The large fits perfectly.
Thank you for your feedback.
Cycling Enthusiast
Stillwater, MN, United States
a warm snug comfortable fit while feeling thin
Initially you may think these are too small but they are a very comfortable snug fit that allows you to forget you have gloves on. almost feel like neoprene but not sweaty warm, they seem to breath well. I am from the tundra of MN and have worn them in the 30-50 degree range and they work great. I was concerned given the thin feel may be cold but they are not. there is still snow on the ground and the wind is still blowing but they have been great. have allowed me to use my phone while still on which is nice but like many spring/winter gloves the fingers are not as good as no gloves but manageable. I've been happy and so far no stretching which I worried some about.
Thank you for your feedback.
0 of 1 customers found this review helpful.
Run very small
The chamois in these shorts is nice (dense enough foam), but I do wish it were either slightly further forward, or the thickest part extended further forward.
Materials also seem nice. Plenty of support/compression. Length of shorts and grippers is nice. Extra reflective bits on the leg without being overly gaudy is also nice.
Here are the couple downsides:
- the straps are TIGHT. Uncomfortably so, especially off of the bike. (I have very short torso, so I imagine this would be even worse for other people)
- the pockets are in the small side, and only on one leg. I knew this ahead of time, but still a bummer.
Thank you for your feedback.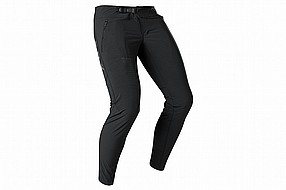 New!