Apparel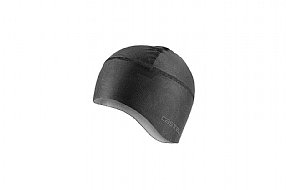 Cycling Enthusiast
Ft. Worth TX
PERFECT Cool-Weather Headgear!
Was specifically looking for a low-profile skully, to wear in our usually-mild deep South cooler wx / winters. There are a LOT of similar choices out there, with seemingly wildly varying prices, most with a fair amount of negative reviews, for some reason: too small, doesn't cover ears, ill-fitting, etc.. My ears are quite sensitive to cold, so that is a deal-breaker for me. Fortunately, this Castelli Pro Thermal Skully turned out to be ideal: snug-enough fit to stay in place, but not tight. Material is thin enough to not affect helmet fit, but is warm enough, and seems to be windproof, and covers my ears (precise fit is adjustable enough that it would seem to be able to fit nearly any size head). Fabric seems to be pretty breathable, too, and should do well in cold wash + air-dry. VERY happy with it!
Thank you for your feedback.
Cycling Enthusiast
Maine, USA
0 of 1 customers found this review helpful.
Good to have these
Got these covers to replace my well-worn Castelli Toe-Thingy covers which were not enough for the weather here in Maine. These are a big improvement in comfort... cold still gets in but a lot less and is now tolerable on 2 to 4 hour rides. These are very tight and probably need to be - I got the size "L" and they just fit with a lot of effort on my size 44 Fizik road shoes. Once they are fitted, it is clear that "L" is the right size, but it is a bit of a struggle at first. Overall, very happy with these covers. The eye-sore yellow color is a big addition to my being visible to distracted drivers too.
Thank you for your feedback.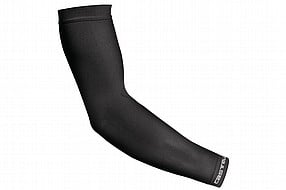 Cycling Enthusiast
Seattle. WA
0 of 1 customers found this review helpful.
Excellent mid-temperature arm warmers
Over the years I have used Pearl Izumi pro thermal arm warmers. Those are great but I always wanted something that was a touch less warm and more breathable. I found the perfect pair of arm warmers in the Castelli Pro seamless 2. They provide just enough warmth for nippy fall days, but are much more breathable than my pearl izumi ones for hard intervals. Also, I thought that it couldn't get more comfortable than the pearl izumi ones, but these are even more comfortable, and they are very well constructed with a very engineered fit. Highly recommended.
Thank you for your feedback.
My go to jersey
If you don't want to give organizations or companies free advertising (almost), this jersey is for you. There is no distracting messages or colors, only a plain solid color with a small logo on the chest.
The jersey is made with nice, soft and breathable material. It's a little bit small for US sizes, so a larger size is needed if you want a relax fit. The Fusion jersey is a really nice upgrade from the last version. I only wear Giordana now, they are the best!
Thank you for your feedback.
New!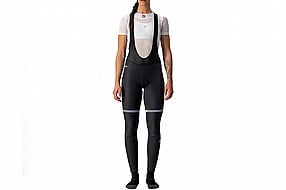 New!