Components
Cycling Enthusiast
God''s country, Northern Michigan
A good chain is your best friend.
When things go wrong with your transmission it's easy to blame the components that YOU have manipulated.
A bicycle is no different than a performance car.
Tuning is critical. Micro adjustments are a fact of life, and a piss poor chain line is a recipe for early chain and casset failure.
I only use original manufacturer parts because I understand that they are engineered to work together in harmony when properly installed.
Semper Fi Shimano, you are the cat's meow!
Thank you for your feedback.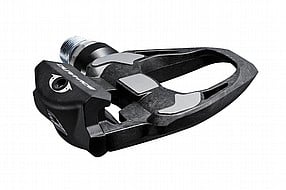 I have made the switch from Look
I have used Look pedals for a long time (since they became widely available late 80's early 90's). On my spouse's most recent bike she had DA pedals. This required different back-up cleats for each of us when we traveled with our bikes. My Look pedals were ready for replacement so I decided to try the DA. I have been very happy with the change so far. The DA pedals feel like they have a wider platform that the Look pedals and a lower profile.
Thank you for your feedback.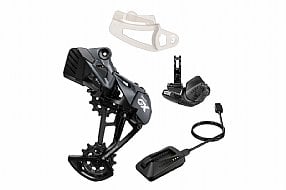 Cycling Enthusiast
DFW, Texas
1 of 1 customers found this review helpful.
Easiest Drivetrain Upgrade Ever
I bought this as a way to go to electronic shifting with my otherwise Shimano XT setup (12s Di2 does not yet exist in public).
This was the easiest upgrade of a drivetrain I've ever done. Literally the hardest part was removing the cable housing from my frame (it got stuck).
When I installed the RD it was already perfectly adjusted to work with my XT M8100 10-51T cassette and had no compatibility or shifting issues with the Shimano HG+ chain. It is almost the perfect setup, shifting is precise and 100% consistent every time.
I do have two things I think could be better... I won't even call them complaints or negatives, just observations.
Coming from Di2 on my Road/Gravel bike, it feels like AXS is just a tiny bit slower to respond and shift... maybe 1/2 or 1/4 second. Barely noticeable, and coming from mechanical, I'd never know it.
I wasn't a huge fan of the rocker paddle that comes on the shifter and I replaced it with the optional one ($20 additional purchase). It's a personal preference thing, and I could probably have adjusted to it, but years of Shimano and muscle memory had me missing shifts and shifting down when I meant to shift up. Couple weeks and I probably could have adjusted, but if SRAM is including a multi-tool, I'd be nice if they'd include both paddles and give the rider the option.
Thank you for your feedback.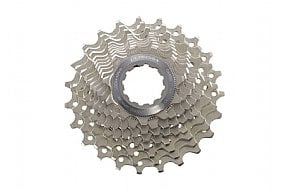 Cycling Enthusiast
Metro Detroit
2 of 2 customers found this review helpful.
Great cassette
I have the 12-23 and have probably 10,000 miles on it, rarely going 150 miles or more without a thorough cleaning. Works great! I like the 12-23 because I can stay in my big chainring for all but the toughest climbs on my usual routes, and the middle few gears are only 1 tooth difference so I have that nice stair-step up and down the gears so I'm always in a comfortable cadence in nearly all riding conditions. Never feel like I'm in a gear too low or high.
Thank you for your feedback.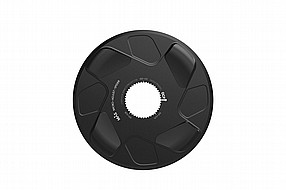 New!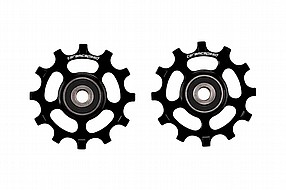 New!