Components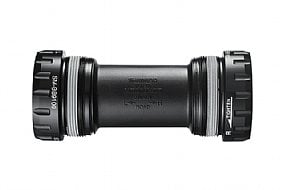 Cycling Enthusiast
Philadelphia, PA
Works like a charm!
Used this for a new gravel bike build. I had never installed a bottom bracket before and this was very simple and straightforward. Came greased and ready to install. Because of the factory grease, it doesn't spin extremely free to start, but it's loosening as it breaks in.
Thank you for your feedback.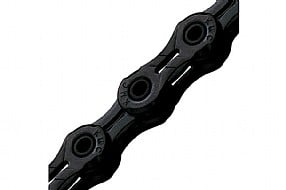 Very good, but . . .
In 2022 my goal was to climb 1,000,000 feet (accomplished). So, while climbing about 3,000 feet per day I broke three of these chains in four months (and was fastidious about checking their stretch). Switched to a Red 22 chain and had no problems thereafter. I love this KMC chain, but the minimally constructed links just don�t work, for me, with considerable daily climbing. In a normal year, say 500,000 feet of climbing they perform flawlessly. Also, my experience is that they stretch a bit more quickly that a Red 22 or SRAM PC11 chain, but given its lightweight and minimal design this isn�t a surprise. All that said, it is still my preferred chain (unless on a long term climbing mission).
Thank you for your feedback.
Competitive Racer
Eastern NC
Wow
Purchased an Enve Melee after a high speed crash destroyed my S-Works Tarmac. Sz 52, 40cm bars, 100mm stem, built up with SRAM Red AXS with a Quarq power meter. Rolling on Carolina 50mm wheels, Industry 9 hubs and GP 5000 TL 28mm tires. I currently have approximately 400 miles on it both trainer and outside. If I compare it to my Tarmac the geometry is almost exactly the same, matter of fact, the only difference is a 4mm longer top tube and about 150gms heavier.
This thing is stiff...but in the right places. I think that is mostly a function of my going from QR skewers to thru axles. Fully built it's about 1.5lbs heavier than my Tarmac but I went from rim brake 11 speed to disc brake 12 speed and I think that is the main reason. It doesn't feel like it has the same snappiness as my Tarmac did when climbing but all out sprinting and cornering at speed I don't notice a difference.
My only complaint if I had one is that it is only available in one color. I typically build my own bikes because I don't want anyone to have the same bike I do and with only a single paint color that significantly increases the odds I will see another that is at least similar.
Long story short, I don't have any regrets and I am happy with my purchase, would definitely buy it again and recommend the Melee to the serious cyclist!!
Thank you for your feedback.