Multi-Tools & Field Repair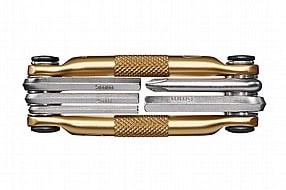 Cycling Enthusiast
Southern Ontario Canada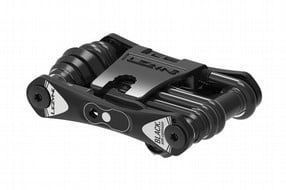 Everything you need
Great multi tool. It's a little heavy, but when you consider you have a chain breaker, rotor truing fork and co2 nozzle on top of all the normal/needed hex, T* and driver heads, the weight is actually pretty minimal if you need or like to have those tools with you on a ride.
It's no heavier (that I can tell) than the crank bros multi tools, and those have been pretty hit and miss for me on my two that I have (one spindle on one just broke when tightening up my axle).
I like these Lezyne tools so much that I'm slowly replacing my multis on my other bikes with these.
Thank you for your feedback.
Perfect size, fit neatly in a saddlebag
These are just short enough to fit neatly into my saddlebag, unlike the other master link pliers I looked at. And very light. Have yet to break a chain on the road, must test them at home next time I wear out a chain.
A trick: slide a short piece of old tube over it (28-32mm size fits snugly onto this tool). This will keep it closed and so eliminate any possibility of losing your spare master links, and if you cut the piece long enough the end will keep the "teeth" at the business end of the tool from poking through other items (spare tubes?) in your saddlebag.
Thank you for your feedback.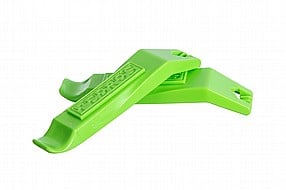 Best Tire Lever!
FYI - this is the single best tire lever I have ever used on difficult tubeless situations. Very inexpensive, and they just don't break! When working on a particularly difficult tire bead that I just couldn't get over the rim on my rather wide Enve 3.4 AR's, I broke one of those two piece levers that articulate against the opposite side wall to give you more leverage. I didn't know what to do and gave up for a few minutes. Then after giving my hands a rest I grabbed my Pedro's yellow lever I carry in my saddle bag, and bam! I thought it was going to snap with how much force I put on it, but it held strong and did the job. This lever is the champ!
Thank you for your feedback.