Eyewear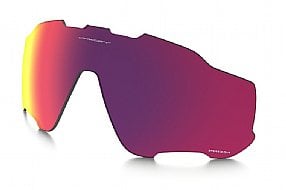 Cycling Enthusiast
Southern Oregon
1 of 1 customers found this review helpful.
Convenient and Awesome
I purchased the clear-to-black photochromic replacement lens to utilize for most of my riding time in the fall/winter/spring of southern Oregon. I love how easily lenses can be replaced in the Oakley Jawbreaker glasses and the photochromic lens covers every base of my riding....sunny, cloudy, foggy, rainy, no matter what the weather this lens provides just the vision I want. This might end up being the only lens I will use year round. While the photochromic change in the color of the lens can never be instantaneous, I never notice the change in lens color...it just happens and it always appears to be just right. I love these lenses and glasses!
Thank you for your feedback.
Cycling Enthusiast
Omaha, NE
Buying second pair
Top notch "barely there" sunglasses that work well in any condition. It is incredibly light weight, sits on the nose and temple softly, has no frame to obstruct the view....so practically you can forget that you are wearing anything. Except that you see better in rain, shine and shade. I have been abusing my first pair and still works like new. No matter how aero the position, when I look up I never have to look OVER the lens, always through, so no wind and bugs hit my eyes either, which has been an issue with smaller lenses.
Thank you for your feedback.
Cycling Enthusiast
roseville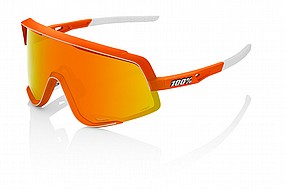 5 of 6 customers found this review helpful.
Had them for a few months. Best cycling glasses I've ever had.
I ride mostly road and gravel. These fit well and are quite comfortable. Good range of view. Lenses seem to be very durable and easy to clean. Comes with a nice case, extra smaller nose pad, and dark lens for brighter days. Taken them out on a couple cooler fall days had no issues with fogging. I imagine in the colder months they will fog up without anti-fog product. I have a smaller head and would say they are just a little big but work well because the arms can he shaped to fit.
Thank you for your feedback.