Body Care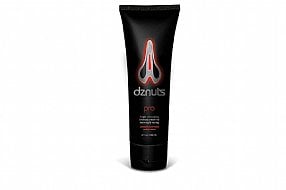 Best cream out there
Love this product. No weird tingle sensations like some creams give you. Even after a long ride on a hot day things still don't stink! Trust me, I bought more. I used a couple other brands prior and didn't like them near as much. Don't hesitate, just buy it. Plus I used to ride without cream, but it's a night and day difference riding with it applied. Anything over twenty miles it gets applied. No more shorts sticking after the twenty five mile mark etc. absolutely love it.
Thank you for your feedback.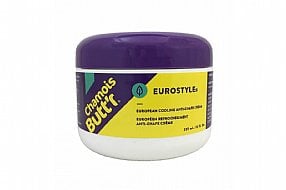 Good stuff!
I've used just about every chamois creme out there. Most of them do their job pretty well, but I have found that the Euro style Chamois Butt'r, works particularly well for my body. Long rides are tough on me with the chafing after the chamois creme breaks down. The Euro style is a bit thicker than most so it seems to do a better job for me longer. We're all different down below, and I have a real problem with chafing and eventual sores unless everything is just right. Euro style does a little better for me than most of the others.
Thank you for your feedback.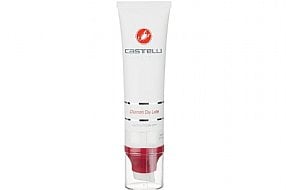 Cycling Enthusiast
Honolulu
1 of 1 customers found this review helpful.
Apply directly to skin, not to chamois!!
I think this is the best chamois lube out there!! I live & ride in Hawaii, so every ride is a sweat fest exraordinaire!! Works best if you apply directly to skin I find, it will dry in the time it takes to walk from the bathroom sink to wherever you put your bibs on. Truly fantastic! I was a big Body Glide Cycle fan before I found this. Give it a try, may not be for everyone, but works really well for me. Not a fan of gooey chamois creams.
Thank you for your feedback.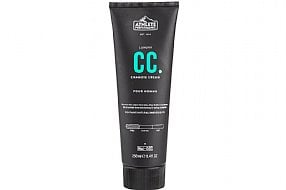 Sweet product for riding
I have always used a different chamois cream. I have always had problems with friction even using the other product. This included some residual issues after getting off the bike. I ordered this Muc-Off Luxury Chamois Cream and I am so happy I did. I no longer have post ride issues and my skin has completely healed using the Muc-Off Chamois cream. I like the smell and the cooling affect it provides. I wish I had tried it a LONG time ago. It has made my cycling life so much better now.
Thank you for your feedback.