Tube & Tire Accessories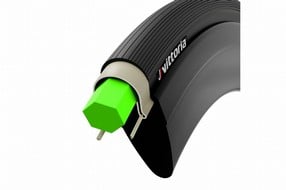 Cycling Enthusiast
Northern Minnesota
1 of 2 customers found this review helpful.
Ignore Most of What You Read on the Internet
Ignore the horror stories you will find elsewhere on the internet about impossible installation and damaged wheels. I've had standard clinchers that were harder to install. I installed the liners in 32 mm tires by just breaking the seal on one bead...didn't even lose the sealant that was already in the tire. Use the spacers that come with the kit to hold the bead in the valley of the rim while you re-install the tire then inflate. Inserts make popping the bead in place and inflating easier than ever!
Thank you for your feedback.
Cycling Enthusiast
DFW, TX
Great Tubeless Valve Stems
These stems work very well. I had some Stan's valves and could not get my tubeless wheels to fully seal. No matter what I did I had a slow leak at the valve. I tried every tip and trick I could find but the hard, round rubber seal on he Stan's did not seal well with the shape of my rims. I finally took the tire off and replaced the valve with one of the Orange Seal. Perfect seal first time. Held air without sealant. The Orange seals are nice with both a round base and the longer half cylinder shaped one. It was this shape that matched my rim shape and provided a perfect seal. The base is also a softer rubber that compresses and seals easily without tightening the stem too much. The colored nuts, o-rings, valve core tool etc. are nice touches as well.
Thank you for your feedback.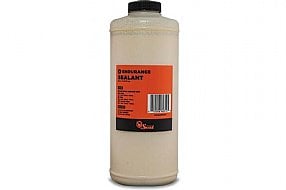 Cycling Enthusiast
Chicago metro