Tube & Tire Accessories
Cycling Enthusiast
DFW, TX
Great Tubeless Valve Stems
These stems work very well. I had some Stan's valves and could not get my tubeless wheels to fully seal. No matter what I did I had a slow leak at the valve. I tried every tip and trick I could find but the hard, round rubber seal on he Stan's did not seal well with the shape of my rims. I finally took the tire off and replaced the valve with one of the Orange Seal. Perfect seal first time. Held air without sealant. The Orange seals are nice with both a round base and the longer half cylinder shaped one. It was this shape that matched my rim shape and provided a perfect seal. The base is also a softer rubber that compresses and seals easily without tightening the stem too much. The colored nuts, o-rings, valve core tool etc. are nice touches as well.
Thank you for your feedback.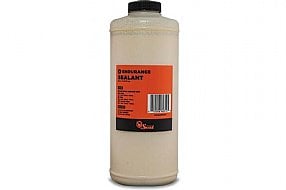 Cycling Enthusiast
Chicago metro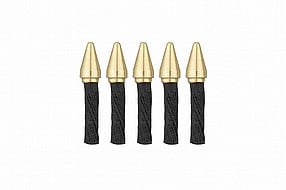 Competitive Racer
NW Oregon
1 of 1 customers found this review helpful.
Worked as advertised....
Fortunately, I've only had to use one plug (pointed). Received a 4mm cut 1/3 distance between center tread and rim on a Schwalbe Pro One 700x25 mounted on a Dura Ace rim. Sealant wouldn't hold over 2.5 bars. Installed plug and it sealed instantly. Didn't have a blade to trim excess fibers so I just left them. Completed 60 mile ride without any loss of air. Trimmed fibers that evening. Plug lasted another 1000+ miles before it just stopped sealing, even with Stan's Race Sealant. Bought a refill pack of pointed plugs to make sure I wouldn't run short.
Thank you for your feedback.