Tube & Tire Accessories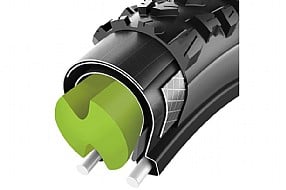 Cycling Enthusiast
Ventura,CA
The best way to avoid punctures
This Victoria Airliner is one of the best things I've ever bought for my bike. I'm using the inserts since August 2022. I admit, it was a little chore to install it. But once I had it all together, and put the sealant in it was all smooth sailing after that. I still ride 200 miles a week and since I put the inserts in, I didn't get a puncture. I lowered the tire pressure by 5 pounds per wheel. I was afraid that the performance of the bike will decline. But I was wrong. The ride is now nice and smooth. I am an older rider. That's why I'm looking for a comfortable ride. I would recommend this Victoria Airliner to everybody, especially to older riders.
Thank you for your feedback.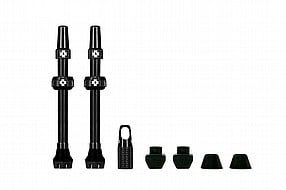 Cycling Enthusiast
Norfolk, VA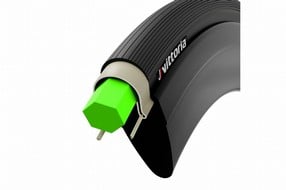 Cycling Enthusiast
Portland, OR
1 of 1 customers found this review helpful.
So glad I went tubeless on my road bike... Airliners are great in this setup
Overall I really like the air-liner on my road bike. on the road bike it is primarily for safety so that if a tire tears and the sealant can't fix it, I don't get stuck or lose control (hopefully). These were really challenging to put on. Don't bother taking a spare inner tube because you won't get the tire off in a reasonable way without the included tool. they only add a few grams of weight but are worth the extra $ and grams because of the margin of safety they add.
Thank you for your feedback.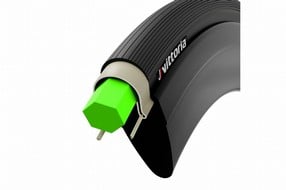 Cycling Enthusiast
Northern Minnesota
2 of 3 customers found this review helpful.
Ignore Most of What You Read on the Internet
Ignore the horror stories you will find elsewhere on the internet about impossible installation and damaged wheels. I've had standard clinchers that were harder to install. I installed the liners in 32 mm tires by just breaking the seal on one bead...didn't even lose the sealant that was already in the tire. Use the spacers that come with the kit to hold the bead in the valley of the rim while you re-install the tire then inflate. Inserts make popping the bead in place and inflating easier than ever!
Thank you for your feedback.