Shoes
177
Shoes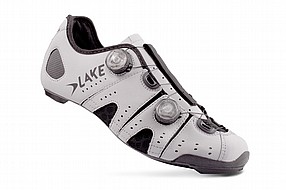 Cycling Enthusiast
Folsom, CA
A comfortable shoe that provides a wide forefoot.
Purchased these for the footbed shape, with a wide forefoot. A plus is the segmented design of the upper that allows for independent tightening of the lower and upper section. As my feet have accumulated quite a bit of abuse over the years, I finally realized that I need a shoe with a contour that matches the foot, not pointy toe shoes that the foot has to match. The toe box could be a bit wider but the variable boa structure allow for a very customized fit.
Thank you for your feedback.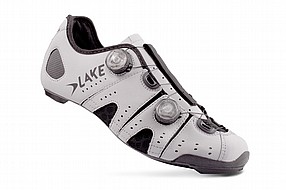 Cycling Enthusiast
Costa Mesa, CA
1 of 1 customers found this review helpful.
Game Changer
I'm 66, I've ridden for 5 decades, and I can count on one hand the transformative moments in my cycling life--indexed shifting, Di2, clip-in pedals and cleats, disc brakes, my first Infinity saddle, and now--these shoes. They are so comfortable out of the box, it feels like my feet are being cradled in the palm of a beneficent god. The split uppers and Boa closure system put everything else to shame, and the incremental adjustability in both directions allows for perfect tensioning on the fly. These shoes transfer power to the pedals so efficiently, and comfortably, they make me a better cyclist. I've ridden the same brand of Italian shoe for decades and currently own four pairs of them, and while they will always have a place in my heart, I just don't know how often they will get used going forward. Buy these shoes--you won't believe what you've been missing.
Thank you for your feedback.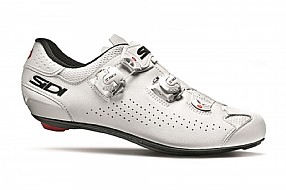 Solid
I have always been a Sidi fan for MTB shoes and this is my first time with their road shoes. These have not disappointed me. Fit is spot on! have narrow feet and generally have a heard time getting shoes to fit snug. No issues here. Minimal heal lift when walking. The stiffness is perfect along with the power transfer into the pedal stroke. Nice and light, barely know they are on. With hundreds of trainer miles in this late winter early spring I can't wait to get these outside.
Thank you for your feedback.
Cycling Enthusiast
Seattle
These shoes are everything I expected from a cycling shoe.
I bought these to replace my last pair of Dominators which served me well for 2 years until the pads on the sole wore to the point where the cleat was touching the sidewalk. They start to become very slippery when that happens. I wish they would make the pads replaceable like they do with their more expensive shoe. I am now throwing away a very useable shoe because of something the manufacturer could change. That is why I'm giving them 4 stars. In this green manufacturing environment this would be an easy upgrade to get way more wear out of these shoes. But they fit well. I got the exact size and am happy with the fit. As I said these are my second pair and I will buy them again when these wear out (which will be too soon). Get with it Sidi and make the pads replaceable!
Thank you for your feedback.