Shoes
176
Shoes
Cycling Enthusiast
Seattle, WA
1 of 1 customers found this review helpful.
Great shoes for hard riding
Stiff sole and light, snug upper makes them great for riding hard. As such, there are not great if you need to hike a bike or walk outside of the saddle. I noticed the outsole rubber is soft and wears down easily. I'm lucky to have a second pair of shoes for days when I do more walking/hiking, so as long one can use these for what they are designed for, they're great! Wore them for a 11-hour ride yesterday and had no issues besides generic fatigue.
Thank you for your feedback.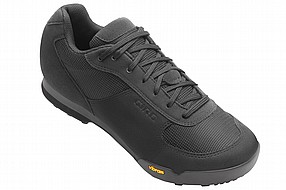 Cycling Enthusiast
Northeastern Vermont
Good casual cycling shoe!
Due to a recent operation on my foot, I was not been able to get my foot into my more traditional thinner and firmer shoes. This shoe is slightly wider, has a soft upper and has a little more room in the toe box, as well as the midfoot. While the laces may be a drawback to some people, it offered me the flexibility that my post operation foot needed. The Rumble offered me flexibility and comfort when more traditional shoes restricted my riding. The reasonable cost of the Rumble was also a major selling point. Although "walking" comfort has never been a priority to me, this shoe is comfortable when off the bike and has changed my perspective on this point. While the restrictions due to the operation caused me to purchase this shoe, I found that the comfort, flexibility and reasonable cost justify that this shoe will remain as my primary cycling foot wear for some time.
Thank you for your feedback.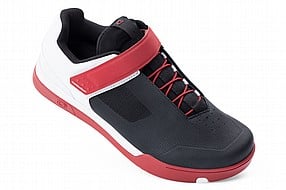 1 of 1 customers found this review helpful.
Great trail shoe
I'd originally tried to get the boa version, but the speed lace has been solid. Easy adjustment (rarely need to adjust the laces at all and just use the velcro strap to tighten for ride ready). They're very comfortable and have directional stiffness so that when pedaling and putting downward pressure on them, the soles are nice and stiff, but have a nice flexibility when walking that allows the shoe to flex. I used to ride in 5/10 kestrals that were super stiff, but like bricks to walk in, and would have to wear different shoes to drive in and change at the trailhead. These are easy enough to drive/walk and ride in... no extra pair of shoes necessary.
Thank you for your feedback.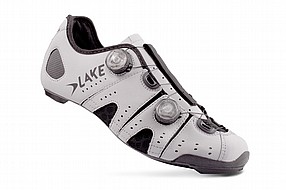 Cycling Enthusiast
Folsom, CA
0 of 1 customers found this review helpful.
A comfortable shoe that provides a wide forefoot.
Purchased these for the footbed shape, with a wide forefoot. A plus is the segmented design of the upper that allows for independent tightening of the lower and upper section. As my feet have accumulated quite a bit of abuse over the years, I finally realized that I need a shoe with a contour that matches the foot, not pointy toe shoes that the foot has to match. The toe box could be a bit wider but the variable boa structure allow for a very customized fit.
Thank you for your feedback.
New!