Shoes
156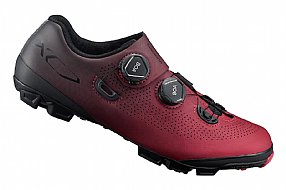 Shoes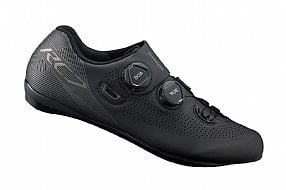 Cycling Enthusiast
Kailua Kona, HI
Scores well for quality and comfort
Had long postponed replacing my worn-out Shimano R088Ls purely due to dread of the process of buying shoes on-line (have limited shopping choices locally). Wanted to stick with Shimano brand as they have a wide toe box and (I hoped) consistent sizing across their model lines over the years (as needed for my existing custom orthotics to fit into the new shoes). I bought the same size as my old shoes and got a good fit with my orthotics. Being used to old style Velcro straps and ratchet latching systems I had doubts about the Boa system. First look at my new shoes didn't reduce these doubts as the Boa loops seemed so thin and delicate. Checking out the Boa website convinced me that the wire loops would be more than strong enough. After about 1000 miles of riding with these RC701s I've concluded that these are excellent shoes. I'm very happy with this purchase.
Thank you for your feedback.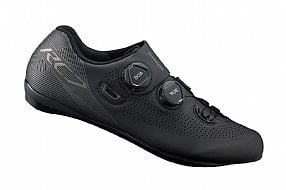 Really wanted to use them but no go for me
Constructed similarly to the S-Phyres, the RS701's are very well made, look extremely durable. Unfortunately I can't use them. As SteveB commented, putting them on is a problem. With the stock insoles, it isn't too bad, but thicker insoles or the orthotics I must use make getting them on extremely difficult. And you end up with your socks pulled tight against the ends of your toes, a real problem if you have hammertoes as I do. So I can't use them. Anybody planning/needing to use anything other than the stock inserts may have this problem.
This is not an issue with S-Phyres because they have two-piece uppers which wrap over each other; the RC701's have a three piece setup: Left, Right, and Tongue. Unfortunately the S-Phyres cost about twice as much as the RC701's.
Thank you for your feedback.
Outrageously expensive, outrageously good
Having moved from S-Phyre RC900's in size EU46 to 901's in size EU46.5 as my feet got larger, they got even bigger and now it was time for EU47's. The reviews state that the shapes were revised, but I can't compare them because I needed different sizes. I can confirm that the 902's are at least as comfy as the earlier ones were. The previous S-Phyres were extremely durable, showing little wear after a lot of hard use, and the 902's appear to be just as durable.
A couple of minor things to know:
(1) the ratchets on the BOA's are finer in the tightening direction than they were in the 901's and seem louder in the reverse direction (not a problem)
(2) the footbed in the rear half of the shoe is much narrower than it was in the earlier versions. A problem if your feet need custom orthotics, because the orthotics that fit the 900's and 901's may not fit into the 902's and cutting them down may not be possible. But after several years it was time for updated orthotics anyway.
Price is daunting but they're worth it.
Thank you for your feedback.
Cycling Enthusiast
Los Angeles, CA
Comfortable and great-looking shoe!
Upgraded from a very old pair of Sidi Genius 5 - - the Alba 2 is a big improvement!! Sizing is consistent with my other Sidi shoes, and these fit great, very comfortable, with lots of room in the toe box area to fit my wide feet (and bunions, ugh!), but would probably be fine for a narrower foot as well, since there's a lot of adjustability with the 3 straps. The Sidi "Boa" device is a little different from other Boa fasteners, and the printed instructions were useless, but one of the guys at my bike shop explained to me how it works, and it's very easy. Also like the "bling-y" silver/reflective pad around the heel, which is both functional and very decorative! Great combination with the Speedplay Easy-Tension cleat, which is actually quite walkable, and like the fact that Sidis have a replaceable heel plate, so the shoes will last longer.
Thank you for your feedback.