Bikepacking
Cycling Enthusiast
Oceanside
1 of 1 customers found this review helpful.
Decent option
Used this for bikepacking and it worked, although not crazy about it. It is lightweight and easy to pack. Also fits well on the Salsa Cradle it was designed for. The two issues I had were 1. Having no structure itself, it can wobble or sag depending on what you have in it (nothing specific to this bag, but in general with sausage-like bags. 2. I found a hole in it on the second day. I made this hole somehow while packing it, but again, if I have to stuff it to make it firm, but also have to be careful about how much I stuff since it might make a hole, it is too finicky for what I am looking for.
Thank you for your feedback.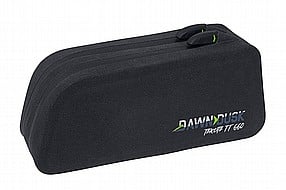 11 of 12 customers found this review helpful.
Great features, amazing value
I was in the market for a bolt-on top tube bag that would mount securely, be easy to open/close, and be the Goldilocks of sizing - not too large as to get in the way while pedaling and not so small that it couldn't hold my phone, wallet, and some granola bars. This bag checked every box and was priced a little lower than several other bags I tried and subsequently returned. Bolts and straps are included with the bag so you could go either way and it mounts securely enough with the bolts that I didn't bother with the steer tube strap. I was skeptical at first since I'd never heard of Dawn to Dusk but I called their customer service to ask some questions about sizing before ordering and they answered every question I had and were friendly and generous with their time. Great product and fantastic people available if you have questions.
Thank you for your feedback.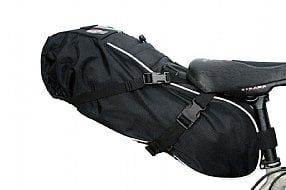 9 of 9 customers found this review helpful.
The Best Yet
I have experimented with many bags over many years as a recreational and commuting. cyclist and the Banjo bag has proven to be the best of all in terms of size and attachment. Other bags invariably don't hang or fit right or are either too large or small. Banjo is just right
Thank you for your feedback.