Trainers & Rollers
13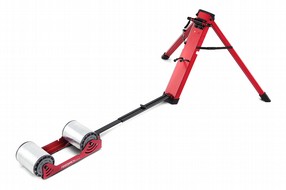 Trainers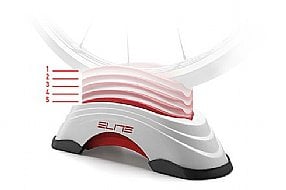 Adjustable for Specificity and Comfort
Solid product for a nice stable front wheel platform that affords different heights for challenging muscles more specifically to gradient or to make a trainer ride that little bit more comfortable. Definitely a nice little piece of kit.
Thank you for your feedback.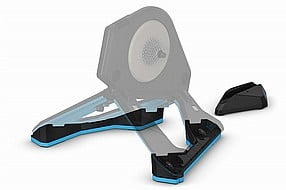 Cycling Enthusiast
Upstate NY
5 of 6 customers found this review helpful.
Definitely enhances the Neo 2t trainer experience.
Never heard of these until the morning they were released for sale last week, a spur of the moment purchase that actually shipped that night even though they were noted as backordered, I received mine today. During my inaugural ride on Zwift tonight after a remarkably easy installation I found that the inch of fore / aft free float movement radically improved the ride experience. Seems to make the bike "float" in combination with the slight side to side flex built into the Neo, even less feel of being locked in place. More natural. The ride was about 25 miles, I can see where the comfort will help on longer rides. I did not try standing or sprinting, two areas mentioned as being a weakness. Very glad I grabbed a set before they became officially backordered.
Thank you for your feedback.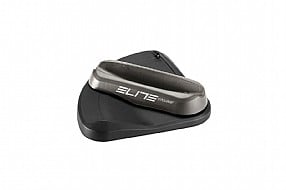 Competitive Racer
Bend, Oregon
Best upgrade for Zwift
The Elite Sterzo smart steering block is probably the best upgrade you can get for Zwift; other than a slant board, and it's far more affordable. The steering block is remarkably quick to set up; nearly out of the box ready. The improvement in the Zwift experience is extraordinary. While there are limitations to the steering it is fr more realistic than going with a stationary front wheel. Where it is most effective and useful is in position going into corners and moving around to better improve drafting. It is well worth the small investment.
Thank you for your feedback.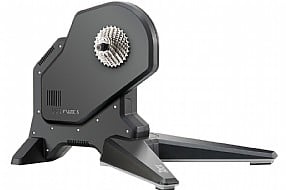 Cycling Enthusiast
Westminster, MD
1 of 1 customers found this review helpful.
Very good trainer for the money
I use the trainer only when the weather is too nasty to ride outdoors. I don't race, but do enjoy mixed surface rides in very hilly terrain. The trainer is very good, quiet and stable, but it does not accurately replicate steep climbs, rather it calculates an equivalent speed based on power and rider weight. This works well enough, but does require you to run significantly higher gears on a climb than you would on the road in order to get the proper resistance. Also, if you are running Sram XDR cassettes, there are two different XDR freehub conversions available from TACX, but only the newer model will fit this trainer - the description doesn't mention that.
Thank you for your feedback.