Power Measurement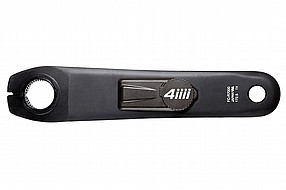 Cycling Enthusiast
Portland, OR
Riding Game Changer
I don't race so there's no need to have dual-sided meters (to track 50/50 power distribution) that are more expensive or prone to breakage (I'm looking at you, pedals). After a winter training on Zwift and Kickr, this power meter allows me to transfer all that hard work during the off-season into quantifiable gains on the road. Super easy to install and pair with my Garmin 530. Instead of watching distance and speed on my Garmin, I use a screen that has cadence (did I mention it works as a cadence sensor too?), heart rate and watt output. These stats keep me in the correct zone for the type of route I'm riding (short and hilly, metric, century or beyond). A power meter both on my trainer and road bike has been a game changer for me as I broke all my PRs within the first few weeks of the season.
Thank you for your feedback.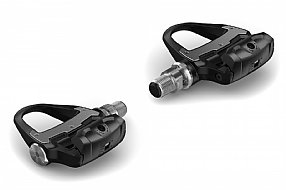 Cycling Enthusiast
Portland, OR
New to power, worth the investment.
I am training for a 70.3 Ironman race and had to improve my performance. The data feedback given by a 2 pedal setup helped me understand how I pedal and how I can improve my performance on the bike. For training, I can easily follow a cadence/wattage tempo workout and get away from HR workouts. Knowing my FTP and training to it has been an upgrade to my workouts and performance on the bike.
Thank you for your feedback.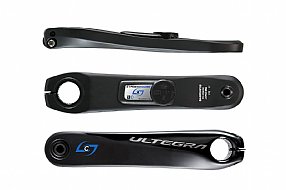 4 of 4 customers found this review helpful.
Solid Power Measurement
After using very expensive power meters for years, stopping, and then re-introducing myself to power, I'm amazed at how inexpensive and relatively accurate a one-legged crank-based system is. It's certainly not sports-science lab accurate, but its close enough to help me measure my efforts and intervals, and at this price, I have them on two bikes, meaning that I get more power data than I otherwise would've back when a power system cost $1k.
Thank you for your feedback.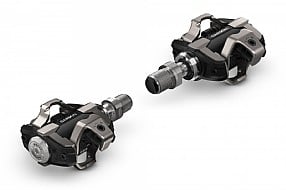 5 of 7 customers found this review helpful.
Non power side squeaky
Great price for power. Unfortunately I cannot get the non power side to stop squeaking. Started day one. I�ve eliminated all other potential culprits and have tried greasing, lubing and properly torquing to the right Nm setting to no avail.
Thank you for your feedback.