Pumps & Inflators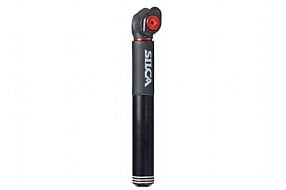 Cycling Enthusiast
Volcano, Hawaii
Power in the palm of your hand
I especially enjoy the size. It pumps like a mad man compared to my other brand. I also like the slip on nozzle rather than a screw on. I cannot tell you the number of times I've removed the valve. The one thing I am not thrilled by is the lack of a frame mount that attaches to the cage screws. I have to other brands that not only have a mount that can be fitted under the cage but one brand also has a mount incorporated into the cage. At the price point of the silca, a mount would be a nice feature.
Thank you for your feedback.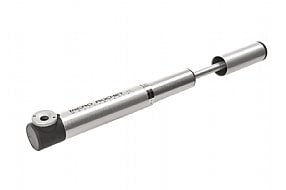 Does the job...
I've been using this pump for 10-15 year's...I started with the aluminum then upgraded to the carbon version a few years ago to go bling with my carbon bike... they both work the same...it takes about 300 strokes to reach 80 psi with 23mm tires but this gets me home after a flat...the key feature is it easily fits in my back jersey pocket along with my spare tub and energy bars...I don't like using a bag on the seat post or frame...if you have the patience you'll love this pump !
Thank you for your feedback.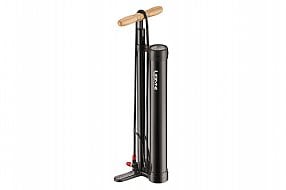 Cycling Enthusiast
Portland, OR
4 of 4 customers found this review helpful.
The pump you need for setting your tubeless tires at home.
Lezyne never disappoints. There is a learning curve as instructions are not the best, but youtube videos help you understand how to set the tubless tire before adding sealant. Tip, remove valve core, of course, from wheel valve, after installing tubeless tire. Then you cannot 'screw' on the head valve, although it seems odd, you simply hold the pump to the open core until the tire 'pops' adubily into place. then, add sealant at a 45 degree angle of the wheel, so that the sealant can flow down the interior of the tire, replace valve core, inflate, and you are done! Super simple. And as a daily pump it is nice and the inflation gauge is at the top, vs at the floor like so many, so easy to read. Great quality product, cannot go wrong if you do not have an air compressor and do not wish to waste CO2 cartridges for setting tubeless tires at home.
Thank you for your feedback.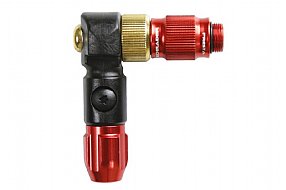 Cycling Enthusiast
Portland, OR
1 of 1 customers found this review helpful.
Better, but still has issues
My floor pump came with the old head, which was always iffy from the get go, but just suddenly stopped sealing one day after frankly not that much use. This one ... at least it's not a guessing game of did I get it on right, but the first tube I tried it on, it doesn't work with. For some reason. All my other tube stems work great, but the one on my rear trainer tire, it's like it doesn't screw down quite far enough or something and the stem valve never opens. Oh well. At least it works most of the time.
Thank you for your feedback.