Pumps & Inflators
Competitive Racer
Santa Fe, NM
Works --- but not easy to use
I've had a JoeBlow before and really liked it until it finally wore out, so I thought this one would be great. What I do like about it is that it is sturdy, appears to be made well, the guage is easy to read and can fill tires to 160psi. What I don't like is the difficulty using the pump. NO, the hose IS NOT extra long! It is the shortest hose I've ever used! The head has to be placed on the tire valve very quickly and definitively or air will come out of the opposite side of the head. Securing the pump head to the tire valve requires quite a bit of effort, infinitely more than any other pump I've ever used. For the price (bought on sale) the pump is OK but I'll probably try another brand the next time I need a pump.
Thank you for your feedback.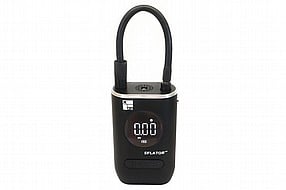 Cycling Enthusiast
Greater Chicago area
This is a great product to replace my floor pump and use on the road. I'm glad I bought it.
I purchased this as I was the benefactor of another rider using their Eflator for me after a flat and 2 Co2 inflator failures. It is fast, easy to use and a lot easier than pumping. My only issue is the size and weight to carry in my jersey for "just in case" flats. I'm glad I bought it.
Thank you for your feedback.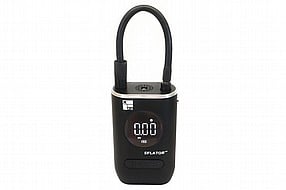 Easy to travel with
I bought this item to travel with my bike. I did not want to bring my floor pump with me. The e-flator fits easily in my luggage. Relatively easy to use, read the directions for best results when inflating road tire. The adapter piece isn't intuitive to use, you need to screw it on to the tire valve first. Then attach it to the e-flator and hold it on with pressure to the valve stem as there is no locking mechanism like a floor pump has. Just an FYI the little pump is noisy.
Thank you for your feedback.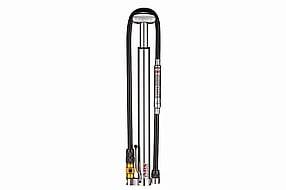 Cycling Enthusiast
Indian Orchard, MA
1 of 1 customers found this review helpful.
Not bad for the sale price
I use it for a velomobile ( a recumbent bike that uses a monoque carbon fiber frame). I bought this because of the inline gauge but it's pretty small and hard to read at the angle I have to fill it at which is difficult but it still gets the job done. I bought also because of the elbow it comes with that makes it easier to get to the valve which is difficult to do because of the body being so low that makes it difficult to fill and see the gauge but is the best one I found and was as good as the Topeak. Road Morph w/gauge. I still like it and it is better than most mini pumps I have tried and because it does't have a lever to secure it in place that gives me more room to maneuver the head around more from different angles, you just push it on and that's it. It pops off once in a while at higher pressures but I am able to hold it in place most of the time.
Thank you for your feedback.