Pumps & Inflators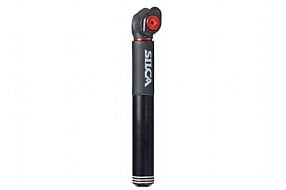 Cycling Enthusiast
Volcano, Hawaii
Power in the palm of your hand
I especially enjoy the size. It pumps like a mad man compared to my other brand. I also like the slip on nozzle rather than a screw on. I cannot tell you the number of times I've removed the valve. The one thing I am not thrilled by is the lack of a frame mount that attaches to the cage screws. I have to other brands that not only have a mount that can be fitted under the cage but one brand also has a mount incorporated into the cage. At the price point of the silca, a mount would be a nice feature.
Thank you for your feedback.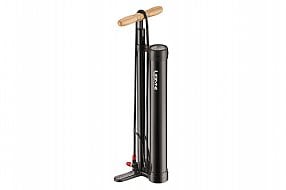 Cycling Enthusiast
Portland, OR
4 of 4 customers found this review helpful.
The pump you need for setting your tubeless tires at home.
Lezyne never disappoints. There is a learning curve as instructions are not the best, but youtube videos help you understand how to set the tubless tire before adding sealant. Tip, remove valve core, of course, from wheel valve, after installing tubeless tire. Then you cannot 'screw' on the head valve, although it seems odd, you simply hold the pump to the open core until the tire 'pops' adubily into place. then, add sealant at a 45 degree angle of the wheel, so that the sealant can flow down the interior of the tire, replace valve core, inflate, and you are done! Super simple. And as a daily pump it is nice and the inflation gauge is at the top, vs at the floor like so many, so easy to read. Great quality product, cannot go wrong if you do not have an air compressor and do not wish to waste CO2 cartridges for setting tubeless tires at home.
Thank you for your feedback.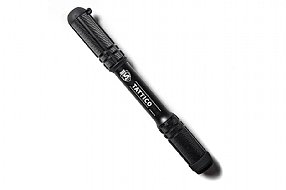 Cycling Enthusiast
Portland, OR
4 of 5 customers found this review helpful.
Best Pump I've Ever Owned
This pump is WELL worth the money. It's really compact, easily fits in my handlebar bag, and strikes the balance between heavy enough to feel durable but light enough to not add unnecessary weight. It extends out a surprisingly long distance which helps make it a really efficient hand pump. Unlike most of the pumps I've owned before, the hose on this pump does not feel delicate and flimsy and the locking, interchangeable chuck is both efficient and convenient. This really is a thoughtfully designed and well made product.
Thank you for your feedback.
Cycling Enthusiast
Southwest Florida
1 of 2 customers found this review helpful.
Despite the sort of silly name, a solid and accurate floor pump
When my wife saw this, she said, "Really?", "Joeblow?". I told her we needed to get past that and look at the quality build and ease of use this pump provides. It is easy to use with the dual valve capability, she's a Schrader person, I'm a Presta kinda guy. The multi-tip attached with no problems and stayed put. I just installed new tires/tubes on one of my bikes and this pumped them up from flat to 60psi in like 9 or 10 pumps. In my 50+ years of serious cycling, I've owned a few floor pumps but mostly used hand pumps, so this is a huge upgrade for me. The large gauge is nice, I don't need one that large but I may as my eyes start to fail. After filling the tires, I checked them with two different gauges and they were all within a pound or so. Some of the reviews complained about the plastic base, all I can say is that it is strong and solid. I hope to have another 10-15 years of serious riding ahead of me and I totally expect this to be my last pump purchase. I would buy again but don't think I'll have to.
Thank you for your feedback.