Computers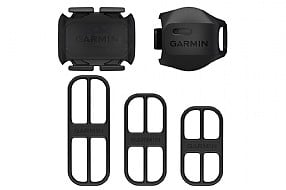 These just worked
Was having trouble with my speed sensor due to the wheel magnet slipping. My son had these and I thought the design was better than the common magnet-and-sensor variety. Installed easily, paired quickly with head unit (Karoo 2), and has been trouble-free since. Cannot ask for more!
Thank you for your feedback.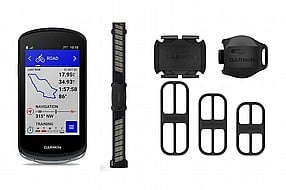 Best you can get
Finally, a cycling computer that doesn�t feel like it was designed using technology 5yrs in the past. Touchscreen on the 1040 is super responsive and it has all the training features you would ever want. I am coming from a Edge 530, so my only complaint is that it is significantly larger, so you�ll need to account for that when mounting. BTW - from reading reviews, unless you are doing seriously long rides and will not have access to power, the solar version isn�t necessary.
Thank you for your feedback.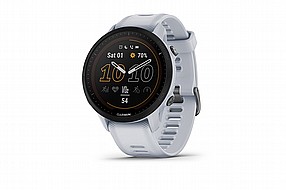 2 of 3 customers found this review helpful.
Multi functional watch for triathlon
If you look for functionality, this watch is similar to the Garmin Fenix with much lower price tag. I am happy with what I have paid for.
I took two stars away. #1 The functions are too much and some are really confusing. It really takes me some time to learn, such as the GPS. I know the map is there but took time to figure it out, which is not quite users friendly.
#2. Compatible issues. I cannot find from the Garmin's website regarding it's compatible to certain power meter.
The watch will be a lot better if Garmin can simplify the usage and list compatibility on it's website.
Thank you for your feedback.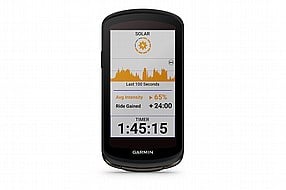 3 of 3 customers found this review helpful.
Does everything you need in a cycling computer
Well the feature I discovered worked wonderfully for a century ride was pairing with phone in chest pocket and hearing audio directions. Worked great. There are times in varying light when seeing screen prompts can be an issue but audio always worked.
Pairs fast with a variety of devices from SRAM to Shimano, we use Ride with GPS mapping on many organized rides and that works great.
Not having to worry about exhausting battery is wonderful and works with earlier 1030 auxiliary battery so even on long rando rides you will not run out of battery power.
Contrasted with 1030 where we often ran out of juice after 6 hours continuous use this is major leap forward.
Thank you for your feedback.