Tubular (Sew-up) Race Tires

4 of 5 customers found this review helpful.
Tubular performance with less hassle.
Used with Tufo tape instead of glue for no mess, easy install. Insert Tufo sealant to prevent flats from small punctures. Ride more, wrench less!
Thank you for your feedback.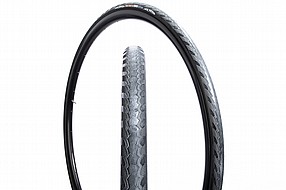 Cycling Enthusiast
Los Altos, CA
4 of 4 customers found this review helpful.
My go to tire
My shop lent me a set of carbon wheels to try out for a couple weeks. I was a little nervous to take them since they were tubulars and I had no experience with these. They happened to have a pair of these Tufos mounted on them. I was blown away by how supple the ride was compared to my 23mm clinchers, and they still felt faster and more responsive. Over the two week trial, I didn't have any flats, and the ride quality was so much better than what I was used to that I decided to give them a go.
That was three years ago. I've been riding these wheels and tires as my every-day ride since then. What I've been most surprised by is how indestructible these tires are. Over the three years, I can count the the number of times I've had to change a tire on a ride on one hand. That's way better than I was ever able to get on any clincher I was willing to ride.
I have had a few more slow leaks, but these were easily fixed with some sealant squirted in through the valve. I don't get quite as many miles out of the tires as I have on some clinchers (usually about 1300 or so on the rear, twice that on the front), but the lack of flats and great ride is worth the extra expense.
I use the Tufo Gluing tape to mount them, so not too messy and easy to do out on the road if necessary, which is rare.
Thank you for your feedback.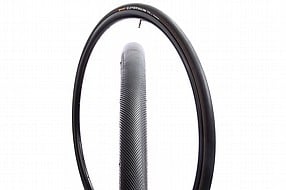 2 of 2 customers found this review helpful.
Great wear
Got 3000 miles on my last set if tires. Will only purchase Gatorskins. No tire is puncture resistant but these wear great. I roll on 25mm, like the wider tire, rolls smooth.
Thank you for your feedback.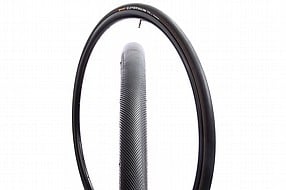 Competitive Racer
Lon Beah, CA