Lights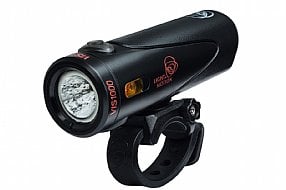 Daily Commuter
Portland, OR
Strong Light Simply Works
Bought this light for commuting during the winter months on a route that has a fair amount of dark sections and it simply works for that purpose. The amber side lights are a nice safety touch and the "shimmer and flash" mode attracts drivers' attention and is easier on my eyes than a traditional Flash mode. Battery runs down pretty quickly in the highest steady light level but the light is so powerful that one of the lower levels lights the roadway well and saves power.
Thank you for your feedback.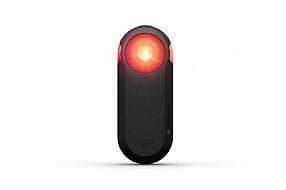 Daily Commuter
Chicago, IL
1 of 1 customers found this review helpful.
Great product!
A lot of bike tech these days seems like overkill but that's not the case with this. It has made my commute safer and I wouldn't feel as comfortable riding without it. I use the Garmin 530 and the ap on my phone. I keep one earbud in while riding to get the sound alerts. I love the color sequence that it goes through: orange means a slower vehicle, red means a faster vehicle and green means all clear. After using since last May to commute, I can honestly say I have yet to see a false positive or negative. The only issue I had was my old pannier system blocked the sensor. so I had to swap that out. Otherwise, this thing works flawlessly and makes my daily commute safer. I hated the small mirror I used to use on my bar end which was way to distracting.
Thank you for your feedback.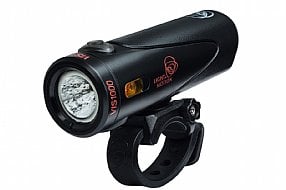 Daily Commuter
Chicago, IL
Great light
I use this to commute 32 miles a day to and from work year round in the midwest. I primarily use the blinking feature to alert drivers then go to the solid light once it's dark. I don't use the full power function much to conserve battery life and find that most of the time I have enough power to get to and from work. I charge it pretty regularly and haven't seen it quit during a ride yet. I've been using it for about 6 months and it was a significant step up from my previous cheaper light.
Thank you for your feedback.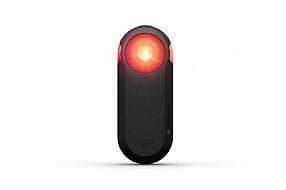 1 of 1 customers found this review helpful.
Safety that's worth the price tag!
The Garmin Varia is a great device for informing you of any traffic (car or otherwise) overtaking you from behind. This device alarms (if you want) and has a visual proximity indicator, giving you ample time to shelter as close as possible to the side of the road.
I found the device to be most helpful not on busy roads while commuting, but on longer rides at those moments when riding two-abreast, it's a great reminder to fall into single file, as it alarms or notifies you with plenty of time to make this adjustment.
Hard to ride without it at this point!
Thank you for your feedback.