Tools, Lubes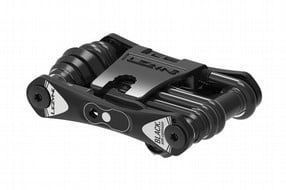 Everything you need
Great multi tool. It's a little heavy, but when you consider you have a chain breaker, rotor truing fork and co2 nozzle on top of all the normal/needed hex, T* and driver heads, the weight is actually pretty minimal if you need or like to have those tools with you on a ride.
It's no heavier (that I can tell) than the crank bros multi tools, and those have been pretty hit and miss for me on my two that I have (one spindle on one just broke when tightening up my axle).
I like these Lezyne tools so much that I'm slowly replacing my multis on my other bikes with these.
Thank you for your feedback.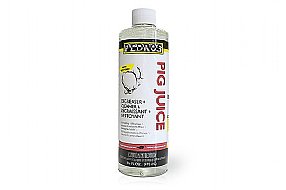 Cycling Enthusiast
Liberty Lake WA
The secret is in the scrubbing.
Pig Juice seems to clean about as well as any other chain degreaser I have used. It takes at least two changes of it in a Park Tool cleaning device to remove all the visible gunk on the chain. I then hose the cleaner off with water and finish with compressed air blast to blow out the residual water. I then lub using Rock n Roll Extreme. I have found the chain is rather black after just one 40 mile ride. I have since altered my cleaning procedure. I use the two coats of Pig Juice, wash it out with a hose and water and blow dry. I then finish with Oil Eater degreaser. This last product seems to remove the residue left behind by the Pig Juice. I then wash again and blow dry with compressed air and then lube the chain with afore mentioned lube. The chain remains noticeable cleaner after just one ride than with just the Pig Juice. This is my subjective observation. I do think that the stronger degreasers leave a residue behind that attracts dirt more quickly. This is hard to prove one way or the other, especially so when you put a sticky oil based lube on the chain. I suspect that the stronger the degreaser the more likely that a residue remains. The Oil Eater degreaser will hardly clean the chain if it is used first. But it seems to get the residue off.
Thank you for your feedback.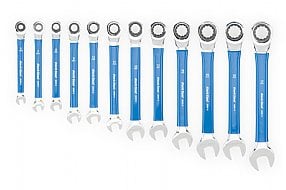 1 of 2 customers found this review helpful.
Best Wrenches?
I've always dreamed of having a full Park Tool set for all my bikes. I saw these wrenches on sale and thought I'd upgrade my toolbox. I was disappointed as I thought they would come crisp, like a snap-on set. They were not. The Paul's inside the ratchets had play and felt like they would skip. The action was not smooth. I've used them and everything seems to work. I'm cautious and slightly optimistic about longevity. Time will tell. The nice thing is if they do break Park Tool will replace them at no charge.
Thank you for your feedback.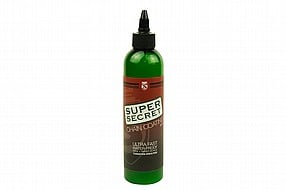 Cycling Enthusiast
Bogota, Col
3 of 4 customers found this review helpful.
SILCA SUPER SECRET CHAIN LUBE
This chain wax is amazing. I followed the Silca videos and stripped the chain of all factory grease then submerged it in the super-secret wax. No need for a croc pot, heat the wax, clean it up/ or have the time and space for that process etc... the drive chain is very clean all the time and wipes clean with the Silca gear wipes (after several hundred miles or after a ride in the rain). After cleaning with the gear wipes, I let it dry and apply the super-secret from the drip bottle. After 500 miles or so ill removed the chain and stip the wax with only degreaser, let it dry then re-submerge in the wax... I used the Smoove Lube, this is a lot better. Completely stripping the factory grease with Silca's instructions and submerging is the way to go. if you find yourself tired of trying to remove grease from all parts of the drive train....this is worth it.
Thank you for your feedback.