Tools, Lubes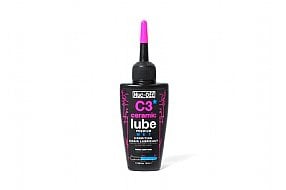 Cycling Enthusiast
Portland, OR
The best lube I've ever used
The hype around the Ceramic line from Muc-off put me off at first. It just seemed to good to be true. I've been using C3 for about a year now, and its as good as advertised. First, it really does keep you chain cleaner. Not at all sure how that works, but dirt just doesn't seem to accumulate the same as conventional lubes. Second, it is so quite. After I've done a thorough chain cleaning, I can hear the chain click-clack as it goes through the gears. Lubing it with C3 and the sound almost disappears--its amazing. But the real proof is in its smoothness. It is literally noticeable as soon as the chain is lubed--it spins noticeably faster and smoother. True, this stuff is expensive. But if drive train operation is your holy grail, C3 is fantastic. I use Dry in the summer, but really prefer Wet at least 75% of the time.
Thank you for your feedback.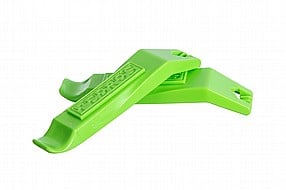 Best Tire Lever!
FYI - this is the single best tire lever I have ever used on difficult tubeless situations. Very inexpensive, and they just don't break! When working on a particularly difficult tire bead that I just couldn't get over the rim on my rather wide Enve 3.4 AR's, I broke one of those two piece levers that articulate against the opposite side wall to give you more leverage. I didn't know what to do and gave up for a few minutes. Then after giving my hands a rest I grabbed my Pedro's yellow lever I carry in my saddle bag, and bam! I thought it was going to snap with how much force I put on it, but it held strong and did the job. This lever is the champ!
Thank you for your feedback.
Park tool pedal wrench
It's probably my umpteenth purchase from Western Bikeworks and my third or fourth park tool product. I also have the bike stand from park tools & everything I've bought here has been excellent and I highly recommend them to you plus the convenience of being able to pick it up the next day.
Thank you for your feedback.
Great with steel parts
Solid construction with nice fit and finish as expected from Park Tool. It struck me as a frivolous purchase but in fact it's been quite useful in practice, especially when working with steel bolts, a steel bike, and mostly-steel work stand. The combination makes it possible to place the bowl on just about anything within reach, including vertical surfaces, and have it and its contents stay securely in place. Wouldn't be quite as magical for someone working mostly with aluminum and carbon fiber I imagine.
Thank you for your feedback.