Nutrition
0 of 1 customers found this review helpful.
Excellent!
I started taking this product about a month ago. I wanted to give enough time before I write a review. I was a little sceptic but I am truly surprised by the results.
I usually have a lot of pain and even some damage after my runs. Since I am taking VTR, I have zero problems. I ran a full marathon, a half and two 10 mile races in just 3 weeks, plus some training runs. I expected a lot of pain, soreness, and a few days of recovery time. I felt nothing at all. It's still hard to believe it because it never happened before. I highly recommend this product!
Thank you for your feedback.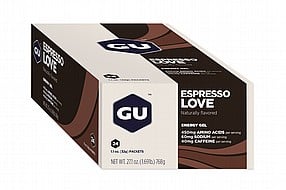 2 of 3 customers found this review helpful.
Good if you want electrolytes replaced without wanting additional calories.
I was using various powders to add to my water. Since those powders are usually mostly sugar, I wanted to better regulate my carbohydrates and not get unnecessary fuel every time I took a drink. I use 2 or 3 Endurolyte Fizz tablets per 750 ml (large) water bottle. This gives me the water and electrolytes I need and I can better decide what food I need to eat in addition, rather than getting sugars I may not need with every drink. Endurolyte Fizz tablets have a light, clean natural taste. I particularly enjoy the mango and the lemon/lime flavors.They don't make me feel bloated or upset my stomach. For some extreme rides, I may still add carbohydrate calories to my water, but for 99% of my rides, I prefer to keep only electrolytes in my water and carefully regulate my calorie intake with real food separately. Besides, I find eating real food is far more satisfying than drinking calories in your water. Everyone needs to figure out what works best for them, but watch the envious looks from guys who only have "miracle" carbohydrate powders mixed in their water when the rest of us pull out tasty real foods to eat.
Thank you for your feedback.
Cycling Enthusiast
Santa Cruz, CA
Stay on top of your hydration!
My average hydration requirements while cycling are 24 ounces per hour. More on a hot day (2x in Phoenix!), less on cool days. I've only cramped once, on a hot century ride with headwinds.... and vowed to never "go there" again, in regards to coming up short on hydration. SKRATCH Labs gets kudos for their science and product development. One and a half scoops for a 24 oz bottle keeps me in a "safe" zone for an hour, or slightly more. Good stuff!
Thank you for your feedback.