Accessories
Very well designed
Installation was a breeze. Have about 400 miles using them and there are no issues or any noise. Oh yeah, they work great as fenders. I bike in the rain in the Seattle area. I�ve used SKS before and like these better.
Thank you for your feedback.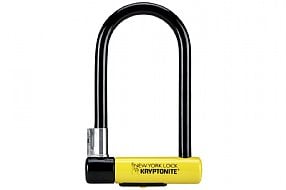 by
Col. Walter E. Kurtz, Ret.
Western PA
Impressively Strong
Purchased this for my wife's Specialized Como e-bike because it offers far better protection than the Kryptonite cable lock she was using. A surprisingly large lock makes it easy to properly secure to immovable objects. Lock mechanism is incredibly solid when engaged. Mounting to some frames may be an issue due to weight/size as was the case for my wife's small framed bike so I ended up carrying it in a small knapsack. I feel the sturdiness / ruggedness of this lock definitely would encourage bike thieves to find an easier target.
Thank you for your feedback.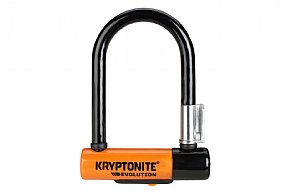 1 of 1 customers found this review helpful.
Tuff Lil' Mudduh!
I had to go to a 5.5" Kryptonite lock as opposed the 7 inch version in order to fit the bracket and lock within my bike frame. While a 7" will give you a bit more wriggle room to lock your cycle to a secure object, the 5.5" functions very well. I have had no problems securing my bike properly with this smaller version.
Lock is very solidly constructed, weight is reasonable and lock mechanism makes for a very tight, secure fit. No lock is entirely fullproof, but this one most definitely requires some extra effort to defeat...enough to encourage a would be thief to move on to easier targets.
Thank you for your feedback.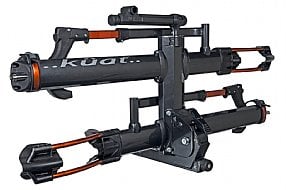 1 of 1 customers found this review helpful.
Heavy duty bike rack
Bike rack certainly built well. The rack weighs in at 70 lbs and the 2 bike addition weighs nearly 50 so you need to be able to lift 115-120 lbs to place into hitch. Took a bit to assemble as it really needs 2 people due to weight and awkward attachment but looks to be built as a long term investment.
Thank you for your feedback.
New!