Accessories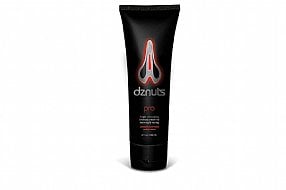 Best cream out there
Love this product. No weird tingle sensations like some creams give you. Even after a long ride on a hot day things still don't stink! Trust me, I bought more. I used a couple other brands prior and didn't like them near as much. Don't hesitate, just buy it. Plus I used to ride without cream, but it's a night and day difference riding with it applied. Anything over twenty miles it gets applied. No more shorts sticking after the twenty five mile mark etc. absolutely love it.
Thank you for your feedback.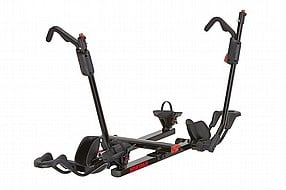 1 of 1 customers found this review helpful.
Like all other Yakima racks
Does a good job with some really bizarre design flaws. I replaced a 4xup Yakima rack (that was a headache) after a couple years of use, with this rack because it had the more forgiving and easy to use kuat style mounting, and because I can still use the 2x extension I already have.
This rack is good, but for some strange reason, the release grips to adjust the tire grip is on the bike side, making it hard to get between the tire to release when bikes are actually on the rack. I seem to find every Yakima rack I've owned (half a dozen at this point) to have some really easy to fix design flaw. I don't understand it. I'm invested in the Yakima universe, so I continue to find racks that I hope will function flawlessly, but I've yet to do so. This one is closer, and certainly better than the last, but man, I don't know why they don't test these things out well enough before producing them.
Finally, the other thing I've found is this rack will handle 29ers, barely. Does okay with 2.3' and probably a little wider, but much bigger than that, or any higher volume 29' tire may not be able to have the top cinch thing fit over it when securing the bike. It's tight as is.
Thank you for your feedback.
1 of 1 customers found this review helpful.
Fine for it's purposes
This lock is not going to protect your bike for very long, if not used in conjunction with a larger locking system.
But,if you want some piece of mind in situations where you would usually leave your bike unlocked, this lock is a great candidate. It's small and light and prefect for gas station resupplies and bathroom trips. For cafe and coffee stops.
My only issue is that the locking and unlocking function can feel a little stiff and sloppy. And there is a small learning curve to getting it to run smoothly.
Thank you for your feedback.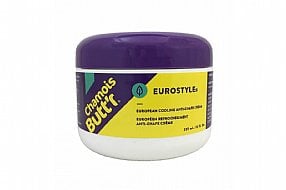 Good stuff!
I've used just about every chamois creme out there. Most of them do their job pretty well, but I have found that the Euro style Chamois Butt'r, works particularly well for my body. Long rides are tough on me with the chafing after the chamois creme breaks down. The Euro style is a bit thicker than most so it seems to do a better job for me longer. We're all different down below, and I have a real problem with chafing and eventual sores unless everything is just right. Euro style does a little better for me than most of the others.
Thank you for your feedback.