Cyclocross Tires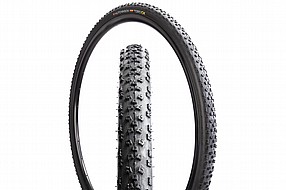 Learning curve
I'm new to cx this year. I figured gravel tires would work fine. NOPE. These tires were a game changer for me. I went from slipping in turns and off camber & spinning out when the pitch kicked in to having half of the those issues. Given my rider errors are plenty that's a huge gain from just tires. Great in Forest Park, Tabor Trails, and Powell Butte too. Predictably, a bit slower on tarmac. Still took them on a club road ride and mostly kept up. Might be slightly tired as they get eaten up on road but that also not their intended use. If you're new to CX i recommend them
Thank you for your feedback.
Competitive Racer
Portland OR
3 of 3 customers found this review helpful.
Not the same as Clement?
This will be my third or fourth season on MXPs. A good tread for a multitude of conditions up to but excluding sticky, clayey gumbo mud. (The treads are too close and tend to build up clay). As the center treads wear away I "downcycle" previous year's models onto my gravel & commuter bikes & they are still good for another 2000+ mi on pavement & easy gravel.
I expected the Donnelly model to be identical to my old Clements. After all it's the same company, right?
HOWEVER I just took delivery of the newest DONNELLY MXP tires and they are noticeably different from previous models under the Clement name. I have not raced on them yet so I can't comment on their performance. But this year's (Donnelly) model:
* noticeably heavier
* do not fold as tightly
* bead maintains creases at the folds, at least temporarily. I would worry this would affect tubeless setup
* came packaged in a box instead of through a hang tag
* made with a stiffer, more plasticky compound
* have a weird smell (kind of urine-ish?)
We'll see if they race or wear any differently!
Thank you for your feedback.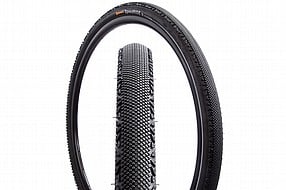 Cycling Enthusiast
Lower Peninsula Michigan
1 of 1 customers found this review helpful.
Speed Ride 700x42 is the best choice for Michigan patched pavement and dirt roads.
Following low traffic routes takes me on less well maintained pavement and dirt roads. These tires are good at any price and excellent when you consider their price. I would like to try a 42mm version of the folding Ultra Sport II though. That would be even faster and more supple.
Thank you for your feedback.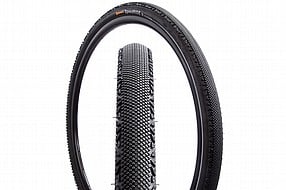 Daily Commuter
Portland, OR
3 of 3 customers found this review helpful.
Good on gravelfire roads, Great on snow!
Bought the 42mm for local gravelfire roads and they work great. Was pleasantly surprised when they also excelled in the recent Portland snow. Ran them at lower pressure and the width and thousands(?) of edges on the tread gripped all the snow and ice. No noticeable wear and tear or flats after a few hundred miles. Would definitely buy again.
Thank you for your feedback.