Vittoria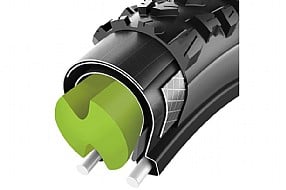 Cycling Enthusiast
Ventura,CA
The best way to avoid punctures
This Victoria Airliner is one of the best things I've ever bought for my bike. I'm using the inserts since August 2022. I admit, it was a little chore to install it. But once I had it all together, and put the sealant in it was all smooth sailing after that. I still ride 200 miles a week and since I put the inserts in, I didn't get a puncture. I lowered the tire pressure by 5 pounds per wheel. I was afraid that the performance of the bike will decline. But I was wrong. The ride is now nice and smooth. I am an older rider. That's why I'm looking for a comfortable ride. I would recommend this Victoria Airliner to everybody, especially to older riders.
Thank you for your feedback.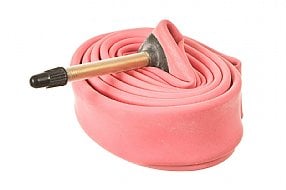 1 of 1 customers found this review helpful.
Fast and Supple
I bought a pair of these for a 24hr time trial. Used with 700x25 Conti GP5000s the ride was noticeably cushier and seemed to have less rolling resistance.
Won the race and set a course record. Guess they worked
Thank you for your feedback.
3 of 3 customers found this review helpful.
A Cheap Tire That Feels Luxurious
I bought these instead of the Rubino Pros I would�ve normally chosen because money was tight. Although, as I expected, the Rubinos still feel a little faster, I was pleasantly surprised by the excellent feel and responsiveness of these tires. The rolling resistance seems very low and the tires feel secure and reliable on the road. They take a higher pressure than any tire I�ve used previously, but I don�t mind it. I am eager to see how the graphene affects longevity; my previous Vittoria tires were pre-graphene and I was quite happy even with those. Eagerly recommended for training.
Thank you for your feedback.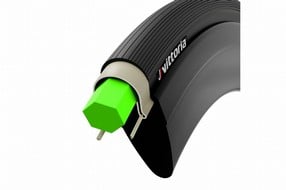 Cycling Enthusiast
Portland, OR
1 of 1 customers found this review helpful.
So glad I went tubeless on my road bike... Airliners are great in this setup
Overall I really like the air-liner on my road bike. on the road bike it is primarily for safety so that if a tire tears and the sealant can't fix it, I don't get stuck or lose control (hopefully). These were really challenging to put on. Don't bother taking a spare inner tube because you won't get the tire off in a reasonable way without the included tool. they only add a few grams of weight but are worth the extra $ and grams because of the margin of safety they add.
Thank you for your feedback.