Vittoria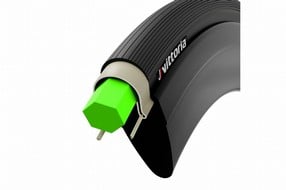 Cycling Enthusiast
Portland, OR
So glad I went tubeless on my road bike... Airliners are great in this setup
Overall I really like the air-liner on my road bike. on the road bike it is primarily for safety so that if a tire tears and the sealant can't fix it, I don't get stuck or lose control (hopefully). These were really challenging to put on. Don't bother taking a spare inner tube because you won't get the tire off in a reasonable way without the included tool. they only add a few grams of weight but are worth the extra $ and grams because of the margin of safety they add.
Thank you for your feedback.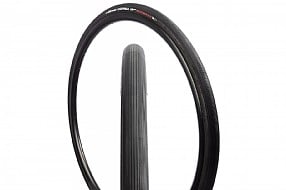 Cycling Enthusiast
South Carolina Mountains
Fast, Smooth & Sticky
I am an avid amateur cyclist I do not race but I live in the foothills of the Blue Ridge Mountains and ride a lot of technical descents at high speed. These tires are smooth, fast, and sticky. I have been riding them for two years and have yet to suffer a flat despite riding the morning after heavy storms with debris all over the road. I do agree with the previous assessment that they do delaminate. However that is happening close to the end of the lifespan of the tire in my experience. I would give them five stars if they didn't delaminate at all but it is kind of like a warning to check out tire tread if your not a maintenance freak. These are not commute tires they are made for sport riding and racing. It is my experience that they should be changed every one thousand miles or less if you are pushing the limits constantly. I personally love them and will continue to ride them for the foreseeable future.
Thank you for your feedback.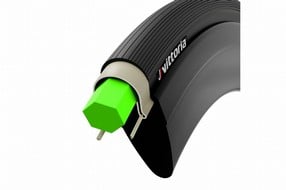 Cycling Enthusiast
Northern Minnesota
2 of 3 customers found this review helpful.
Ignore Most of What You Read on the Internet
Ignore the horror stories you will find elsewhere on the internet about impossible installation and damaged wheels. I've had standard clinchers that were harder to install. I installed the liners in 32 mm tires by just breaking the seal on one bead...didn't even lose the sealant that was already in the tire. Use the spacers that come with the kit to hold the bead in the valley of the rim while you re-install the tire then inflate. Inserts make popping the bead in place and inflating easier than ever!
Thank you for your feedback.
Competitive Racer
West Linn, OR
2 of 2 customers found this review helpful.
A versatile and affordable clincher tire that meets and exceeds my training and racing needs!
Just bought my third pair of Rubino Pro tires since the mid-2010's. Each new edition of these just get better and better. I've used these tires for training, circuit racing (Portland International Raceway), and more recently time trials. These newest Rubino Pro's respond well in terms of rolling resistance and cornering, even in wet conditions. I've been impressed with their ease of mounting and their long wear life. I will buy them again in the future.
Thank you for your feedback.