Vittoria
Competitive Racer
West Linn, OR
A versatile and affordable clincher tire that meets and exceeds my training and racing needs!
Just bought my third pair of Rubino Pro tires since the mid-2010's. Each new edition of these just get better and better. I've used these tires for training, circuit racing (Portland International Raceway), and more recently time trials. These newest Rubino Pro's respond well in terms of rolling resistance and cornering, even in wet conditions. I've been impressed with their ease of mounting and their long wear life. I will buy them again in the future.
Thank you for your feedback.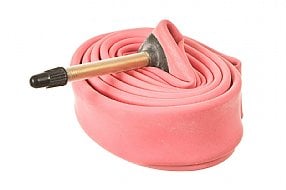 Cycling Enthusiast
Western Mass
Ditch your rock-hard butyl tubes - these latex tubes sing like high-quality tubulars.
This is the cheapest and highest-impact improvement you can make on ride quality as long as you are willing to put a little air in your tires before you go out. A longtime user of latex-tubed sew-ups, I recently switched bikes and found myself on factory-issue clinchers. They rode like rocks. It's getting really hard to find tubular rims these days, so I did the next best (and cheaper) thing and got these latex tubes along with good-quality tires (Continental GP5000). Latex installs just like any other tube, there's nothing complicated here. And the difference is enormous. Yes, you will have to top up the pressure from day to day, that's just how latex works. But you'll never go back, guaranteed.
Thank you for your feedback.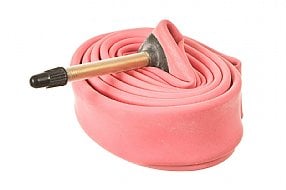 Cycling Enthusiast
Liberty Lake, WA
2 of 2 customers found this review helpful.
Very Pleased with the tube
I bought these latex tubes after reading many of the reviews of the product. They are what all the reviews say they are. Light, supple and fragile. I got 667 miles out of the front tube before it went flat. On removal of the tube the hole was located at the base of the stem where the two ends of the tube are joined. After spending a few minutes inspecting the hole and the area around the hole, it looked like the tube may have been rubbing either on the rim tape or some irregularity in the wheel, even though I couldn't feel any irregularity that seemed sharp enough to cause the proble. The wheel is a DT Swiss R470db. I used an idea I got from the LBS some years ago and cut out a piece of butyl tube about 2.25 inches by 1 inch. I punched a hole in the piece and slide it over the stem to give that area of the tube a little more protection. Time will tell if this was a good fix or not. The last point about the tubes is Vittoria claims they may decrease the rolling resistance of the tire assemble by as much as 5.5 watts. Again this is something I can't personally verify but assuming it may be true, that works out to about $3.00 per watt of decreased rolling resistance. I think that is a bargain.
Thank you for your feedback.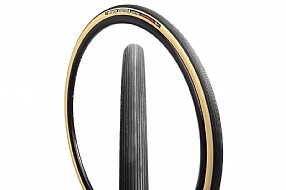 Cycling Enthusiast
Portland Oregon
Finally found my answer, after blowing out 4 tires in two years.
I'd been using tubeless for some years - great on the long country road rides, but getting to some rides through Portland often takes one through glass. Pinpoint punctures on tubeless are no problem, but a 1cm slash is devastating. And expensive. I decided to go back to using tubes and giving up the smooth ride on tubeless, but with the 30c Vittoria I could run lower pressure, get the ride smoothness, the cornering, and on-the-road reparability. The rubber is super grippy, reliable on rain or rotting leaves. The high thread count casing is quite apparent, providing a supple feel during high speed cornering.
Thank you for your feedback.