SRAM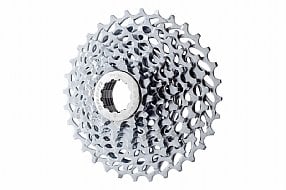 Competitive Racer
Walnut Creek, CA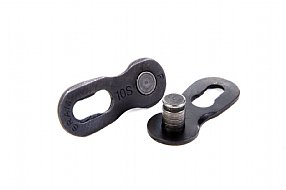 Competitive Racer
Walnut Creek, CA
1 of 1 customers found this review helpful.
Perfect Spare for On-road Repair or to Avoid Using Pins
These are great to have on the road for a quick broken chain fix. Or use it on a Shimano pinned chain and have a removable link on your 10-speed chain.
Thank you for your feedback.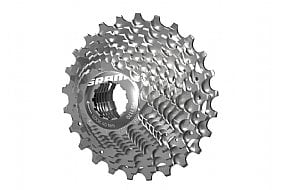 Daily Commuter
Issaquah, Washington
7 of 7 customers found this review helpful.
SRAM 11-Speed Cassettes - TERRIFIC!
What's great about this product? Unlike Shimano 11-speed cassettes for road use, you can separate most of the cogs on the SRAM cassettes, allowing much more thorough cleaning between maintenance intervals. Additionally, the gearing is a huge benefit for these cassettes (11-36T) over the Shimano equivalent (11-34T). The spacing in the lower cogs is only 1T apart, meaning that the cogs go 11-12-13... and then fan out near the cassette top. This gives great ratios for flats and descents, as well as gear options for climbing. Moreover, these cassettes are EXTREMELY durable - I have yet to break a tooth, and I ride these for 10,000 mi+ in all sorts of weather conditions - they show minimal wear (I do keep them clean between rides, and especially thorough on maintenance intervals). They are made of very resilient steel. Although, they can be a bit louder than the Shimano counterparts due to having many different separate cogs separated by spacers, versus a lot of them connected via a couple of spiders, it is much more practical, and you get used to it. Again, this design makes the cassette much easier to inspect and clean. I would never go back to the Shimano equivalents. I always buy these, and I have never had any issue with them. HIGHLY recommend them if you're on the fence. Shimano "GS" derailleurs will shift 11-36T just fine - Shimano just specifies the maximum limit to 34T as they do not make anything larger than 34T. I've used these fine in 11-36T configurations on Shimano GS/RX derailleurs - mechanical and Di2. FLAWLESS.
Thank you for your feedback.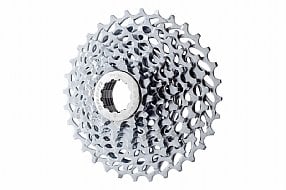 Competitive Racer
Portland, OR
2 of 2 customers found this review helpful.
Perfect Shifting!
Decided to install this on my bike before a Gran Fondo just in case I needed an extra gear while climbing in the 4,500 ft elevation range. Glad I did as it helped towards the end of the ride when there was one last hill to climb at mile 95. Not only was the extra gearing great, but the new cassette was awesome with regards to shifting throughout the whole ride. Western Bikeworks had what I needed in stock and I was able to swing by and pick it up same day.
Thank you for your feedback.