Shimano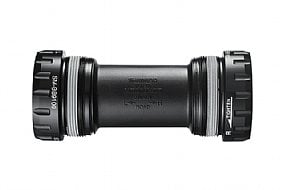 Cycling Enthusiast
Philadelphia, PA
Works like a charm!
Used this for a new gravel bike build. I had never installed a bottom bracket before and this was very simple and straightforward. Came greased and ready to install. Because of the factory grease, it doesn't spin extremely free to start, but it's loosening as it breaks in.
Thank you for your feedback.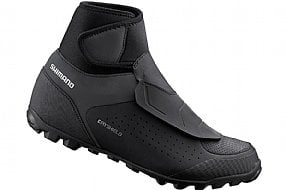 Cycling Enthusiast
SE Wisconsin
1 of 1 customers found this review helpful.
A great cold weather shoe
I wanted warmer shoes for winter riding in Wisconsin. my winter riding is mostly road riding, but I ave done 8 or 9 trail rides qith them too.
I like the warmth and the ankle coverage.
They fit my wide feet very well, and have a very adjustable fit. If I am not careful I can get them too tight and my feet will be cold. Set them to the right tightness and they are warm and comfortable with great control.
I do have wide feet, and when set properly for my feet, there is a bit of the velcro visible. I wish the flaps were a bit bigger, but people with narrower feet probably feel the opposite.
So far they have worked great for riding about an hour and a half at a time six days a week in temperatures ranging from 11 to 60 degrees. Typically it has been in the 30-35 degree F range
It is often snowy, and I have been rained on about a half dozen times now, and my feet/socks have never felt wet showing that they breath pretty well too. WHen I wore shoe covers in the past my feet were often wet from sweating.
After using these shoes this winter I will never go back to shoe covers again.
Thank you for your feedback.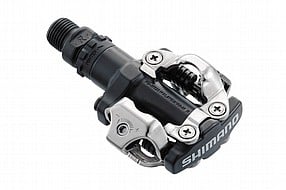 Bang for the buck
Solid pedals at a great price. I�ve got bikes running these and another with the XT�s which are quite a bit more expensive and only a handful of grams lighter. I have no need to buy a weight savings so little when really a couple of rides and a couple fewer beers will be a cheaper and easier way to lose those grams. In practice I cannot tell any difference and have since bought more of these 520s when needing to add pedals to the quiver.
Thank you for your feedback.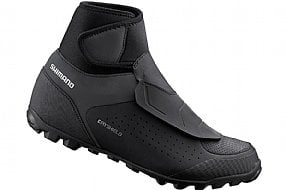 Rubs anterior ankle
Unfortunately, this is the first pair of Shimano shoes that fit me poorly. Unfortunately, I had to ride in them to figure out they horribly rub my outer ankles when peddling so I can't return them. I've tried to mitigate with adding thicker insoles which has helped a little bit. The good: they're warm. The bad: most everything else in my case unfortunately. Could entirely be just a personal fit issue, but I do ride/have had three other pairs of Shimanos which I really like, hence the trust in the brand. These ones are just not good for me nor my feet.
Thank you for your feedback.
New!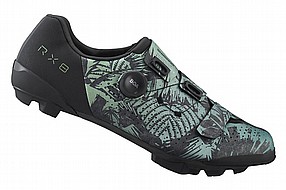 New!