Shimano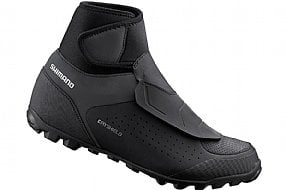 Cycling Enthusiast
Bear Delaware
I wish I'd purchased these boots many winter's ago.
More and more I ride in the winter months whenever possible. Cold hands and feet are the bane of cold weather cycling. I rode on a mix of gravel trails and a bit of road with wind chill in the 20's. These boots are superior to my road boots in that they seem totally wind proof. Wearing a single pair of Castelli wool socks I couldn't believe how warm and comfortable my feet remained. Given how insulated they are I wouldn't ride with them over 35-40 degrees. When I did my feet actually felt a like clammy. I don't know how they'd hold up in the very wet conditions I've heard people describe. They do feel very heavy as well if that's important to you. As I said my road boots feel light but not as protective and warm.No need for chemical warmers with these for me anyway.Oh I sized up one size as recommend by Western staff for a perfect fit!
Thank you for your feedback.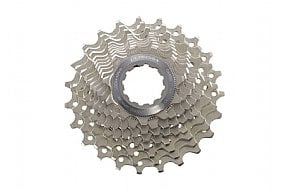 Cycling Enthusiast
Metro Detroit
Great cassette
I have the 12-23 and have probably 10,000 miles on it, rarely going 150 miles or more without a thorough cleaning. Works great! I like the 12-23 because I can stay in my big chainring for all but the toughest climbs on my usual routes, and the middle few gears are only 1 tooth difference so I have that nice stair-step up and down the gears so I'm always in a comfortable cadence in nearly all riding conditions. Never feel like I'm in a gear too low or high.
Thank you for your feedback.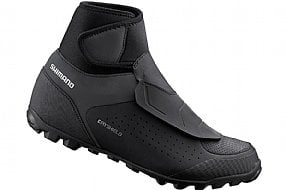 Cycling Enthusiast
Bear Delaware
No more crying it's too cold to ride!
Fingers and toes can bring your riding to a close. Ever think you'll lose digits after a ride? I was riding in the 20-30 degree range with great shoe covers and chemical warmers because I really didn't ride my old heavy mountain bike much. There was some suffering. This year I wanted the option to take my Iron Horse 4.5 instead of my expensive road bike when sun glare and wet roads made riding too risky for me, I sized up from 46 (winter road boot and shoes) to 47 as suggested by Westernbikeworks staff, the boots fit perfectly! I rode yesterday in windy thirty-degree weather. Wow! What a difference! My feet were almost sweating with one pair of Castelli socks and no warmers. These boots look like they will last forever, and the price is right! very happy
Thank you for your feedback.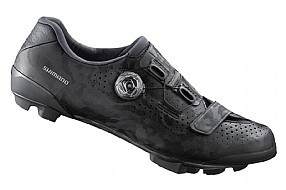 Stiff and light
So far so good. Super stiff carbon sole makes for a solid power transfer. It came with two different arch support/insole options which is cool, but neither were supportive enough for my higher arches so I threw some older insoles in. The shoes are light weight and seem to do pretty well in wet weather. The boa and Velcro toe strap provide plenty of adjustment, and they've fit me well from the first ride although they have required a little break in period, and I tend to run them more loose by backing the boa off a bit as they have been putting my feet to sleep. I've only ridden them a handful of times outdoors so I can't say they're a 5star yet, but seem like they'll hold together well enough to sell me on that final star, and only seem to be getting more comfortable as time goes on.
Thank you for your feedback.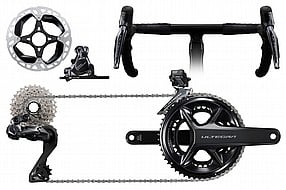 New!