Shimano
Cycling Enthusiast
God''s country, Northern Michigan
A good chain is your best friend.
When things go wrong with your transmission it's easy to blame the components that YOU have manipulated.
A bicycle is no different than a performance car.
Tuning is critical. Micro adjustments are a fact of life, and a piss poor chain line is a recipe for early chain and casset failure.
I only use original manufacturer parts because I understand that they are engineered to work together in harmony when properly installed.
Semper Fi Shimano, you are the cat's meow!
Thank you for your feedback.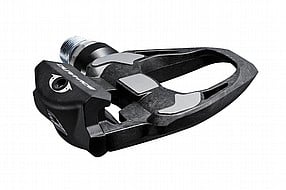 I have made the switch from Look
I have used Look pedals for a long time (since they became widely available late 80's early 90's). On my spouse's most recent bike she had DA pedals. This required different back-up cleats for each of us when we traveled with our bikes. My Look pedals were ready for replacement so I decided to try the DA. I have been very happy with the change so far. The DA pedals feel like they have a wider platform that the Look pedals and a lower profile.
Thank you for your feedback.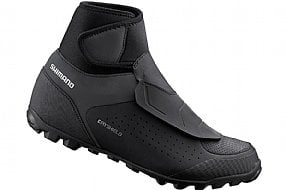 Cycling Enthusiast
Bear Delaware
I wish I'd purchased these boots many winter's ago.
More and more I ride in the winter months whenever possible. Cold hands and feet are the bane of cold weather cycling. I rode on a mix of gravel trails and a bit of road with wind chill in the 20's. These boots are superior to my road boots in that they seem totally wind proof. Wearing a single pair of Castelli wool socks I couldn't believe how warm and comfortable my feet remained. Given how insulated they are I wouldn't ride with them over 35-40 degrees. When I did my feet actually felt a like clammy. I don't know how they'd hold up in the very wet conditions I've heard people describe. They do feel very heavy as well if that's important to you. As I said my road boots feel light but not as protective and warm.No need for chemical warmers with these for me anyway.Oh I sized up one size as recommend by Western staff for a perfect fit!
Thank you for your feedback.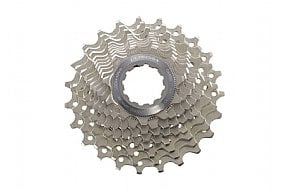 Cycling Enthusiast
Metro Detroit
2 of 2 customers found this review helpful.
Great cassette
I have the 12-23 and have probably 10,000 miles on it, rarely going 150 miles or more without a thorough cleaning. Works great! I like the 12-23 because I can stay in my big chainring for all but the toughest climbs on my usual routes, and the middle few gears are only 1 tooth difference so I have that nice stair-step up and down the gears so I'm always in a comfortable cadence in nearly all riding conditions. Never feel like I'm in a gear too low or high.
Thank you for your feedback.