Michelin
Good tire
I'm still very early into my usage of these tires and have not owned them before. Initially they feel very grippy given the lack of any tread pattern. They even picked up every spec of dust and hair on my garage floor on my way out for the first ride. I bought them for the reported combination of puncture resistance and low rolling resistance. I hadn't noticed them to roll any faster than my old gatorskins yet, but this could be my fault, as I think I need to run them a bit higher PSI. Got a good deal and quick delivery from Western. Very pleased with them.
Thank you for your feedback.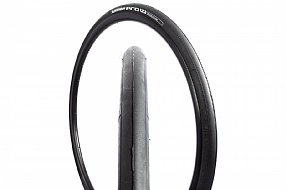 Cycling Enthusiast
East Tennessee
1 of 1 customers found this review helpful.
Michelin Pro4s check all the boxes!
I was using the lighter Michelin Power Competition for a few years but they were fragile tires. After I got a few sidewall punctures I switch back to Pro4 Service Course-a little heavier tire but much more durable. Even at 219g the Pro4 are still lighter than many of the other tires in the same class. My old Pro4 25mm would inflate to almost 28mm wide. These newer ones are more like 27mm after inflating to 85 psi. I get over 4000 miles for the rear tire and 5500 for the front. The grip and roll resistance are excellent even without the gimmicky tread patterns and fancy compounds.
Thank you for your feedback.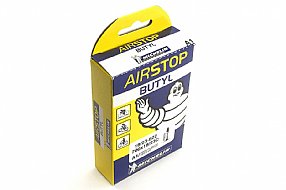 Its a tube
The butyl isn't the lightest but it's pretty sturdy for daily use and I don't have to fuss with valve extenders on my carbon wheels. I like that they are pretty durable and have smooth valve stems so my pump doesn't get chewed up. They hold air well and last quite a long time for me.
Thank you for your feedback.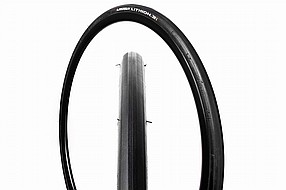 Cycling Enthusiast
West Texas
4 of 4 customers found this review helpful.
Michelin Quality and Value`
I have been a long time rider, and my tire of choice is Michelin. I have a lot of experience with the Michelin Lithion 2 road tires, and this is the replacement version of the Lithion series. It seems to be at least as good as the Lithion 2, and I really like the look of the red sidewall. I have about 300 miles on this new tire, and it seems to be very durable, and so far no punctures. Future problems withstanding, this will be my new go-to tire for daily training and club riding.
Thank you for your feedback.