Michelin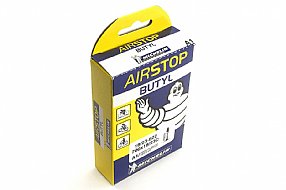 Its a tube
The butyl isn't the lightest but it's pretty sturdy for daily use and I don't have to fuss with valve extenders on my carbon wheels. I like that they are pretty durable and have smooth valve stems so my pump doesn't get chewed up. They hold air well and last quite a long time for me.
Thank you for your feedback.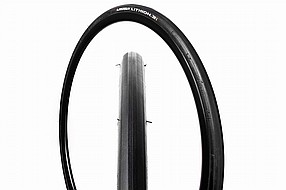 Cycling Enthusiast
West Texas
2 of 2 customers found this review helpful.
Michelin Quality and Value`
I have been a long time rider, and my tire of choice is Michelin. I have a lot of experience with the Michelin Lithion 2 road tires, and this is the replacement version of the Lithion series. It seems to be at least as good as the Lithion 2, and I really like the look of the red sidewall. I have about 300 miles on this new tire, and it seems to be very durable, and so far no punctures. Future problems withstanding, this will be my new go-to tire for daily training and club riding.
Thank you for your feedback.
3 of 3 customers found this review helpful.
Checks all the boxes
A long time Conti loyalist (3 sets of the GP 5000 alone) I bought a pair of these on the strength of the WBW customer reviews. They thus far seem to be the 5000 TLR's equal in grip, comfort and speed . . . and their superior in maintaining air pressure ! I habitually check tire pressure before every ride, and these confidence inspiring gems from the Michelin folks require topping off (2 or 3 lbs.) only every 4-5 days!
Well done men, you've brought us an high performing tubeless road tire. Did I mention that the bead seats easily with your track pump? Only know this, all ye 105% aero guys, the 25's inflate to 27 on my 19 mm inside width carbon rims.
Thank you for your feedback.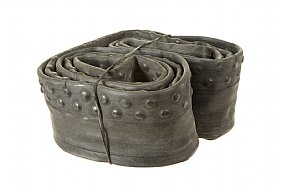 1 of 1 customers found this review helpful.
heavy protection for rough roads
Expedited shipping as usual with great service.
I put these in new Michelin tires so don't expect
a leak or flat in coming months.
I'm tired of Ebay 26" tubes (4) that
leak at stem or blow out within a month actually
with the bike parked.
Some what difficult to pack into the tire but
with extra care and time it works. Mounting the
valve stem without a slant is a wrestling match.
I run them at 78 PSI although the tire is
rated 86 PSI and they leak down 6 PSI or so
every 7 - 10 days just like all tubes.
Thank you for your feedback.