Schwalbe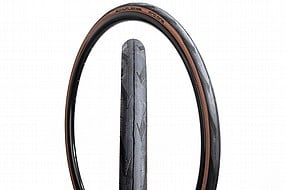 Tubed Pro One 700C road tyre
I have used these for a number of years, presently using a 28 mm set with Vitoria latex tubes on one of my road bikes with HED Belgium rims. They roll fast, their puncture resistance seems solid, and provide a comfortable ride (at least with the above described set-up). They wear perhaps a little quicker than average, but for the high performance nature of this sort of tyre this is to be expected IMO. For those that wonder about mounting this tyre (specifically the tubed version) versus the tubeless equivalent, it is a great deal harder to mount tubeless tyres with rim strips and tubes so I would recommend you avoiding doing so if at all possible.
Thank you for your feedback.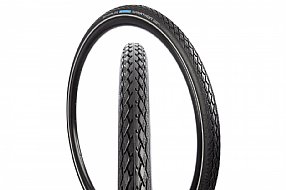 Cycling Enthusiast
St. Lucia, Carribean
I wished that i had put these 4 years ago
I ride mostly on the road with the mtb, because the off-roads here are way to steep. Until i bought these tires I rode the big off road tires. Now with these tires I almost feel my self back on my roadbike. They are riding real smooth.
The only difficulty we had was putting them on the reem, but after some struggling we managed and they are fitting perfect.
Beside this, the Service of Western bike is beyond measure, because there was an address and shipping problem, so the tires were returned. But they arranged a reshipment and answered my emails almost immediately. So i can for sure recommend Western bikes.
Thank you for your feedback.
Cycling Enthusiast
Stanford
1 of 1 customers found this review helpful.
Easy to mount and remove from my Ritchey Zeta wheels
I wanted to try tubeless for my Ritchey Zeta wheels, and I used these tires and the Orange sealant. To seat the tire you should use an air compressor or a CO2 cartridge. The tires were very easy to mount without tools, and easy to remove with a single tire lever. When the tire inflated first time, the seating was a bit lopsided, but after deflating and inflating a couple of times, the seating was perfect. You can also wipe the side of the tire near the bead with some soapy water to get it to mount easier. Schwalbe also sells an applicator for a fluid that will do the same thing. The proper seating issue is not the tire's problem. I have had the issue with other tires (tube or tubeless) with these Ritchey Zeta wheels. I would recommend this product to anyone wanting to try tubeless for first time. They are very light, easy rolling, and comfortable. I climbed Haleakala Crater Summit with these. I am running them at 70-80 psi, and it worked well. There is some slow leakage, so you should pump up the tires before each ride.
Thank you for your feedback.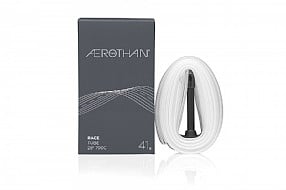 8 of 8 customers found this review helpful.
Terrific tubes until you get a puncture
Pros: lightweight, packs small, holds air very well, perfect for seat-pack spares
Cons: Cannot be permanently patched with any patch material currently on the market. I've tried Tubolito, slime, and Park patches. Nothing works. Schwalbe says you must use their patch kit, but I've never tried it because these are not available anywhere. Until Schwalbe makes their patch kits as widely available as the tubes, these can only used as a seat-pack spare (unless you want to throw away a $30 tube with each puncture). Note: Tubolito patches work great for a while, but after a few months they eventually fail.
Thank you for your feedback.