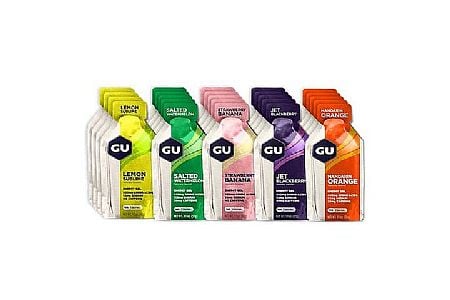 Great GU
Cycling Enthusiast
The Villages, FL
Great Flavor Assortment
Cycling Enthusiast
Clark County, WA
You can rely on GU Energy Gels.
Cycling Enthusiast
Long Island NY
1 of 1 customers found this review helpful.
I use GU gels on every ride over two hours. I take one about 15 minutes before the start of the ride, and one every 45 minutes into the ride. I've tasted several flavors and they are all good,
Thank you for your feedback.