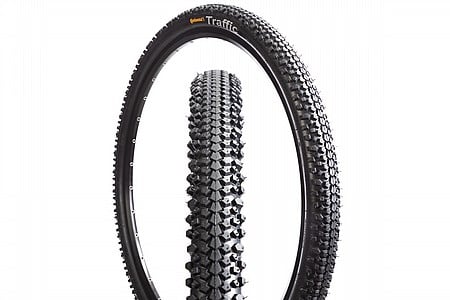 Exactly what I was looking for.
Great Commuter and Trail Tire
Good puncture resistant tire, been good for my commute and comfortable on easy trails
Cycling Enthusiast
Jasper, IN
33 of 34 customers found this review helpful.
I wanted to try commuting to work with my Bike, but wanted to do so without having to buy a more road worthy bike than my trail hard tail. Found this tire to be fairly fast rolling and responsive, as well as durable. Good value and much better road manners than the alternative of leaving my Kenda Nevagal's on the bike. I would recommend this product to anyone who wants to commute with their bike, but still wants to hit hard pack trail on the weekend.
Thank you for your feedback.