Pearl Izumi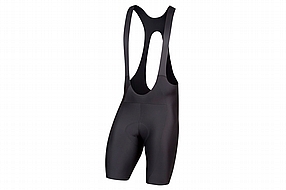 Cycling Enthusiast
Arkansas
My favorites
These have become my favorite bibs, I own two pairs now. I'm 5-11, 170lbs and I wear these in medium. They are snug but good length in the leg and have comfortable chamois & straps. I have some other bibs that tend to rub me raw in certain spots and these do not. Some chamois I find are not comfortable after 20 miles or so but the chamois on these bib remain relatively comfortable even on 100 mile rides.
Thank you for your feedback.
Cycling Enthusiast
Corona, CA
Great to find to perfect gift
Bought these gloves in XXL size as a gift for my husband and he loves them. Not always easy to find quality gloves in larger sizes, but he found the fit to be perfect and the padding to be comfortable even on his longer rode bike rides. We know they won't last forever, but we will definitely buy them again.
Thank you for your feedback.
Cycling Enthusiast
Ft. Lauderdale area
REALLY, REALLY HAPPY!!
I've had trouble finding good bike shorts. 50F, 5'9', 185. I ride 45-60 m/week. I just needed the padding to be more toward the front of the short, and maybe a little thicker, and the Pearl Izumi Attack short delivered that for me. I'm a casual rider, and not aero. I love the fit and the fabric. I don't have a problem with them falling down, or rolling over my belly, which is always the last to go when you lose weight, ha ha. So far, they've washed well, I hang them to dry. I don't use chamois cream, haven't really needed it. I'm happy with the fit. (XL) They're very confortable, and the fabric gives great coverage, but is light enough to keep me cool in the hot sun. I've definitely noticed a significant reduction/eradication of saddle sores. If I could change anything, I'd consider making a model with a 5' inseam, like the PI Sugar short, which I also love. Then I wouldn't be sporting my oh-so-attractive ombre tan from my varying length bike shorts! I'm definitely ordering another pair!
Thank you for your feedback.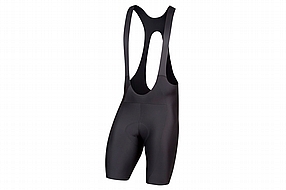 Great bibs
Great bibs. This is my 4th pair. My only complaint is the newer versions the past 3-4 years are longer in the leg. Being 5'7" or so they go to right above my knee. No rub but the older versions were 2 inches shorter in the leg which worked better for me personally. I am sure the taller bikers may like this longer version. Still great bibs and mostly all I wear now. I still use my 8 year old versions of these for short rides. They really last a long time. Worth the money.
Thank you for your feedback.