Pearl Izumi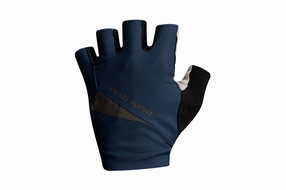 Cycling Enthusiast
Brenham, TX
1 of 1 customers found this review helpful.
Best gloves for my longer rides
I prefer no velcro, as little padding as the conditions allow, aero fit, good wiping area. These check off those boxes. I wear a pad-less glove for shorter rides, but for longer rides or venturing into unknown territory, I go to these gloves. Padding makes my hands prone to numbing, but these pads are well-placed and low profile -- they are comfortable without feeling the pad sticking out. No numbing. I have worn the heck out of them and they have zero wear issues. These have finger pulls; not sure what one reviewer was referring to. I am 5' 10" and wear a large in these -- a hair loose but i do not like gloves tightening around the base of my fingers.
Thank you for your feedback.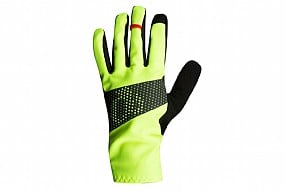 Daily Commuter
Portland, OR
Best gloves - hands down!
This is my second pair of these gloves. They are my absolute favorite because they keep your hands warm and dry for most rides. I prefer them because they're light, comfortable, wind proof and I call them waterproof. They aren't specifically waterproof so, yes, your hands can eventually get wet with these but that takes a while in the rain. I ride in the rain 9 months a year and used to be a daily cycle commuter. I've tried many and have waterproof version of these but they are too warm and bulkier.
Thank you for your feedback.
Cycling Enthusiast
Coastal Delaware
The X-large runs small
I am about 6' 1', 215. I wear an X-large in long or short sleeve t shirts and they fit me comfortably.
Since I will be wearing this jacket over at least one layer. I tried the jacket with a base layer and the fit was too tight for me to move around comfortably. Unfortunately, they did not have an XX-large in this jacket, so I had to return the item.
The jacket felt comfortable and was in a color suitable for road and trail riding.
Thank you for your feedback.
Cycling Enthusiast
Corona, CA
1 of 1 customers found this review helpful.
Great to find to perfect gift
Bought these gloves in XXL size as a gift for my husband and he loves them. Not always easy to find quality gloves in larger sizes, but he found the fit to be perfect and the padding to be comfortable even on his longer rode bike rides. We know they won't last forever, but we will definitely buy them again.
Thank you for your feedback.