Park Tool
Park tool pedal wrench
It's probably my umpteenth purchase from Western Bikeworks and my third or fourth park tool product. I also have the bike stand from park tools & everything I've bought here has been excellent and I highly recommend them to you plus the convenience of being able to pick it up the next day.
Thank you for your feedback.
Great with steel parts
Solid construction with nice fit and finish as expected from Park Tool. It struck me as a frivolous purchase but in fact it's been quite useful in practice, especially when working with steel bolts, a steel bike, and mostly-steel work stand. The combination makes it possible to place the bowl on just about anything within reach, including vertical surfaces, and have it and its contents stay securely in place. Wouldn't be quite as magical for someone working mostly with aluminum and carbon fiber I imagine.
Thank you for your feedback.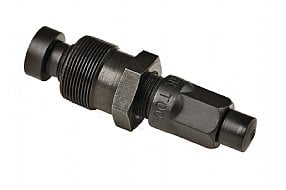 Versatile superior design will remove any crank
Works on octalink and square tapered cranks. Allows for unlimited leverage with a wrench or crescent wrench, with the added benefit of ergonomics of the handle. Not intuitive at first but the roller at one end comes off and goes on to the other end to convert it from splined to square tapered crank compatibility. Why buy two tools when you could just buy one? It also takes up less room.
Thank you for your feedback.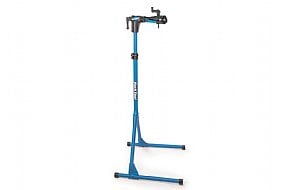 Cycling Enthusiast
Ann Arbor, MI
Strong, sturdy bike stand, but could use a couple improvements
It would nice to have leg locks (for open and close position) so it can moved without the legs flopping around. I often only have to move it a few inches since I have a small workshop, but the legs are a problem. I put Velcro straps around them to hold them in place. I may drill holes and add bolts. Also when storing the stand, the legs are not cooperative; I have to Velcro them shut. The vertical adjustment isn't very smooth. I had an older, much cheaper stand that had a smoother vertical adjustment (may be due to the rougher texture paint on this one). I bought this stand for the durability, sturdy base, and clamping head. I knew the legs may be a pain, but could fix those.
Thank you for your feedback.