Park Tool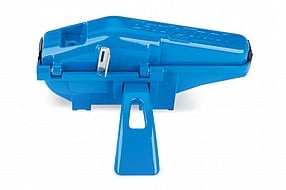 Cycling Enthusiast
WI and FL
1 of 1 customers found this review helpful.
Great Tool!
As the name of the tool indicates, I used it to scrub the chains of our two bikes. I used to pull the chains, open a link, soak them in solvent, brush the chains by hand, before putting them in warn oil bath for 30 minutes. After 30 minutes in the oil bath, I'd fight with the well oiled, slippery chains to put them back together; and then put them back on bikes. With the Park CM-25, I left the chains on the bikes, ran them through the scrubber while simultaneously using a spray cleaner on the cogs and chain rings to ensure the entire drive system was clean. Took about 10 to 15 minutes per bike the first time, and I suspect it will take less time in the future. The chains well cleaned and, with a bit of lubricant, the bikes were ready to roll. Money well spent.
Thank you for your feedback.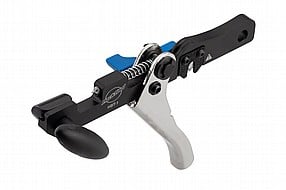 Great tool
Purchased this tool, and I like it a lot. The tool feels great in my hand. It is an all in one tool, versus the old 2 tools I used to get things done. It has good weight feel to it... so basically, from using plastic tools to this tool is an upgrade for me. Hose is cut without effort. The design is simple when I need to change the blade... the clamp is easier and adjustable to use versus my old tool... overall great tool. Price... I believe it is over priced. Being said that, I am a true believer in you get what you pay for... in this instance, I believe I paid more than what I got... I will see with time though if this is true...
Thank you for your feedback.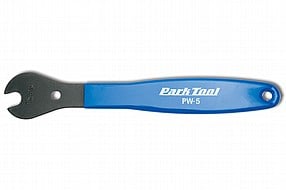 Park tool pedal wrench
It's probably my umpteenth purchase from Western Bikeworks and my third or fourth park tool product. I also have the bike stand from park tools & everything I've bought here has been excellent and I highly recommend them to you plus the convenience of being able to pick it up the next day.
Thank you for your feedback.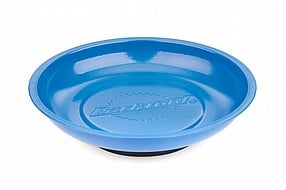 Great with steel parts
Solid construction with nice fit and finish as expected from Park Tool. It struck me as a frivolous purchase but in fact it's been quite useful in practice, especially when working with steel bolts, a steel bike, and mostly-steel work stand. The combination makes it possible to place the bowl on just about anything within reach, including vertical surfaces, and have it and its contents stay securely in place. Wouldn't be quite as magical for someone working mostly with aluminum and carbon fiber I imagine.
Thank you for your feedback.