Park Tool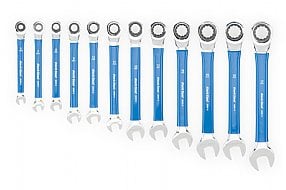 1 of 2 customers found this review helpful.
Best Wrenches?
I've always dreamed of having a full Park Tool set for all my bikes. I saw these wrenches on sale and thought I'd upgrade my toolbox. I was disappointed as I thought they would come crisp, like a snap-on set. They were not. The Paul's inside the ratchets had play and felt like they would skip. The action was not smooth. I've used them and everything seems to work. I'm cautious and slightly optimistic about longevity. Time will tell. The nice thing is if they do break Park Tool will replace them at no charge.
Thank you for your feedback.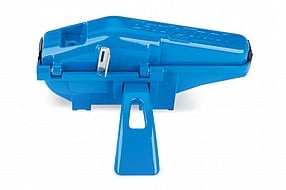 Cycling Enthusiast
WI and FL
2 of 2 customers found this review helpful.
Great Tool!
As the name of the tool indicates, I used it to scrub the chains of our two bikes. I used to pull the chains, open a link, soak them in solvent, brush the chains by hand, before putting them in warn oil bath for 30 minutes. After 30 minutes in the oil bath, I'd fight with the well oiled, slippery chains to put them back together; and then put them back on bikes. With the Park CM-25, I left the chains on the bikes, ran them through the scrubber while simultaneously using a spray cleaner on the cogs and chain rings to ensure the entire drive system was clean. Took about 10 to 15 minutes per bike the first time, and I suspect it will take less time in the future. The chains well cleaned and, with a bit of lubricant, the bikes were ready to roll. Money well spent.
Thank you for your feedback.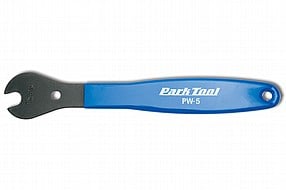 Park tool pedal wrench
It's probably my umpteenth purchase from Western Bikeworks and my third or fourth park tool product. I also have the bike stand from park tools & everything I've bought here has been excellent and I highly recommend them to you plus the convenience of being able to pick it up the next day.
Thank you for your feedback.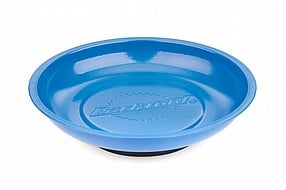 Great with steel parts
Solid construction with nice fit and finish as expected from Park Tool. It struck me as a frivolous purchase but in fact it's been quite useful in practice, especially when working with steel bolts, a steel bike, and mostly-steel work stand. The combination makes it possible to place the bowl on just about anything within reach, including vertical surfaces, and have it and its contents stay securely in place. Wouldn't be quite as magical for someone working mostly with aluminum and carbon fiber I imagine.
Thank you for your feedback.
New!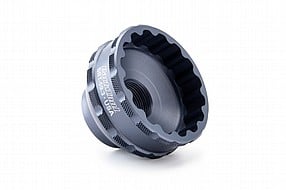 New!