Maxxis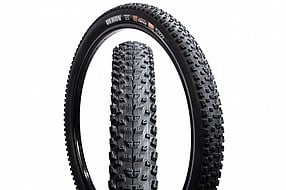 Cycling Enthusiast
SouthEast WIsconsin
1 of 1 customers found this review helpful.
Excellent trail feel and highest quality
After one season the tires have performed so well I will be purchasing a replacement.
I coach 3 x per week and ride and race in addition to the coaching. I immediately felt the grip and control of these tires. It gave my bike that Brand New feel again and I was wiping and hoping through the trails. I did encounter a unexpected deceleration while riding including a sideways slide. Through this I managed to damage the sidewall of the rear tire creating a scuff deep enough to leak and the rubber portion of my wheel now has a side to side deflection that is visually obvious. Since the tread is excellent yet, I put a tube in the rear for now. The tire damage is not to suggest these are weak or low quality tires. I encountered a "road hazard" on the trails and the tires stuck harder than the bike. I will purchase a replacement of the same model. Tires are mounted tubeless on a Fuel Ex 9.8. I ride a mix of styles on xc and trail clusters.
Thank you for your feedback.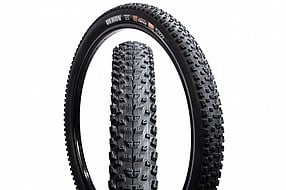 2 of 2 customers found this review helpful.
Excellent protection and performance.
I use this tire in a 'dual sport' mode. Half my riding is heavy braking and bad lines that we coaches encounter while sweeping NICA student athletes. The other half is pounding singletrack. The EXO+ is very appreciated. I have many sidewall scuffs after half a season but no rips, stretches or weeping sealant. I run 19 lbs for a 185 lb rider on a FuelEx 9.7. the wide rims really hold the 2.6 wide tires with out rolling the tire on hard turns.
Thank you for your feedback.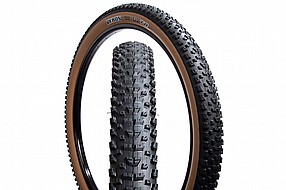 Competitive Racer
St. George, UT
3 of 3 customers found this review helpful.
Great Tire with Trail Capability and XC Weight
I use this tire as an all around trail and XC race tire. It's EXO sidewall protection is a must where I live due to the sharp rocks that litter our trails. The weight is not super light, but it is very respectable given the sidewall protection, which to this point has never let me down. The wear of the dual compound is much better than the 3C which seems to show signs of degradation within 3-4 rides. I love the looks of the tanwall as well.
Thank you for your feedback.