Lezyne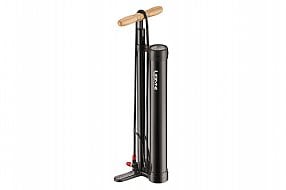 Cycling Enthusiast
Portland, OR
4 of 4 customers found this review helpful.
The pump you need for setting your tubeless tires at home.
Lezyne never disappoints. There is a learning curve as instructions are not the best, but youtube videos help you understand how to set the tubless tire before adding sealant. Tip, remove valve core, of course, from wheel valve, after installing tubeless tire. Then you cannot 'screw' on the head valve, although it seems odd, you simply hold the pump to the open core until the tire 'pops' adubily into place. then, add sealant at a 45 degree angle of the wheel, so that the sealant can flow down the interior of the tire, replace valve core, inflate, and you are done! Super simple. And as a daily pump it is nice and the inflation gauge is at the top, vs at the floor like so many, so easy to read. Great quality product, cannot go wrong if you do not have an air compressor and do not wish to waste CO2 cartridges for setting tubeless tires at home.
Thank you for your feedback.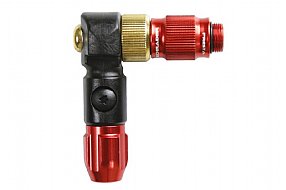 Cycling Enthusiast
Portland, OR
1 of 1 customers found this review helpful.
Better, but still has issues
My floor pump came with the old head, which was always iffy from the get go, but just suddenly stopped sealing one day after frankly not that much use. This one ... at least it's not a guessing game of did I get it on right, but the first tube I tried it on, it doesn't work with. For some reason. All my other tube stems work great, but the one on my rear trainer tire, it's like it doesn't screw down quite far enough or something and the stem valve never opens. Oh well. At least it works most of the time.
Thank you for your feedback.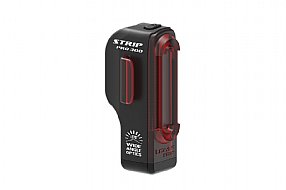 Cycling Enthusiast
Southeast CT
2 of 2 customers found this review helpful.
Bright daytime flash mode!
I run a Garmin Varia radar taillight, which is great except its daytime flash is 65 lumens, not that bright. So I got this for its as a second, brighter taillight: 300 lumens daytime flash with a 5 hr lifetime (or 150 lumens for 7hr). This unit works beautifully, and, given its 11 (!) modes, it's really helpful that it "remembers" the mode it was last in when you turn it on again, so you don't have to click through all those modes.
One improvement would be for Lezyne to bevel the light's rubber mount so that the light would sit nearly vertical on a seatpost instead of shining slightly downwards. Most seat posts lean towards the rear, the mount should be redesigned to compensate for a "typical" seatpost lean.
Thank you for your feedback.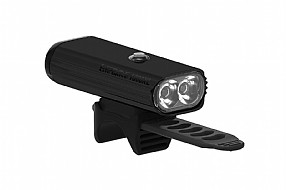 Cycling Enthusiast
Southeastern CT
Great daylight flashing mode
I ride only in the daytime, bought this for its 1000 lumen daytime flash mode and 7.5hr lifetime in that mode. Very bright and its flash sequence is definitely attention-grabbing. Given that it has 8 modes, it's great that it "remembers" the mode you last used last. When you head out for your next ride, you simply hold down the power button until the light turns on, about 2 sec. When you finish, just hold down the button again until the light turns off - easy.
A few niggles:
(1) gotta pull hard to fix its rubber strap around the handlebar, helps to rotate the light 45-90 degrees on its mount
(2) to avoid reflections off the screen of my Garmin (on its "out front" mount), had to mount the light upside down below the handlebar, putting the power button underneath the light where I can't see its state of charge indication - move the power button to the rear of the unit (or have dual power buttons, top and bottom?)
Thank you for your feedback.