Lezyne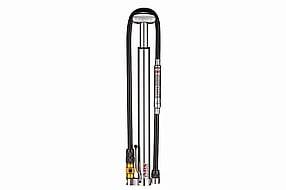 Cycling Enthusiast
Indian Orchard, MA
Not bad for the sale price
I use it for a velomobile ( a recumbent bike that uses a monoque carbon fiber frame). I bought this because of the inline gauge but it's pretty small and hard to read at the angle I have to fill it at which is difficult but it still gets the job done. I bought also because of the elbow it comes with that makes it easier to get to the valve which is difficult to do because of the body being so low that makes it difficult to fill and see the gauge but is the best one I found and was as good as the Topeak. Road Morph w/gauge. I still like it and it is better than most mini pumps I have tried and because it does't have a lever to secure it in place that gives me more room to maneuver the head around more from different angles, you just push it on and that's it. It pops off once in a while at higher pressures but I am able to hold it in place most of the time.
Thank you for your feedback.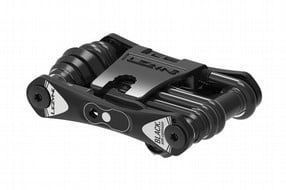 Everything you need
Great multi tool. It's a little heavy, but when you consider you have a chain breaker, rotor truing fork and co2 nozzle on top of all the normal/needed hex, T* and driver heads, the weight is actually pretty minimal if you need or like to have those tools with you on a ride.
It's no heavier (that I can tell) than the crank bros multi tools, and those have been pretty hit and miss for me on my two that I have (one spindle on one just broke when tightening up my axle).
I like these Lezyne tools so much that I'm slowly replacing my multis on my other bikes with these.
Thank you for your feedback.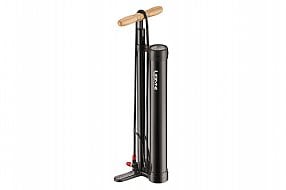 Cycling Enthusiast
Portland, OR
5 of 5 customers found this review helpful.
The pump you need for setting your tubeless tires at home.
Lezyne never disappoints. There is a learning curve as instructions are not the best, but youtube videos help you understand how to set the tubless tire before adding sealant. Tip, remove valve core, of course, from wheel valve, after installing tubeless tire. Then you cannot 'screw' on the head valve, although it seems odd, you simply hold the pump to the open core until the tire 'pops' adubily into place. then, add sealant at a 45 degree angle of the wheel, so that the sealant can flow down the interior of the tire, replace valve core, inflate, and you are done! Super simple. And as a daily pump it is nice and the inflation gauge is at the top, vs at the floor like so many, so easy to read. Great quality product, cannot go wrong if you do not have an air compressor and do not wish to waste CO2 cartridges for setting tubeless tires at home.
Thank you for your feedback.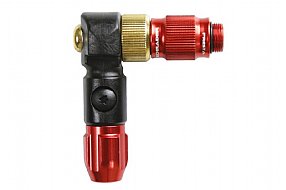 Cycling Enthusiast
Portland, OR
1 of 1 customers found this review helpful.
Better, but still has issues
My floor pump came with the old head, which was always iffy from the get go, but just suddenly stopped sealing one day after frankly not that much use. This one ... at least it's not a guessing game of did I get it on right, but the first tube I tried it on, it doesn't work with. For some reason. All my other tube stems work great, but the one on my rear trainer tire, it's like it doesn't screw down quite far enough or something and the stem valve never opens. Oh well. At least it works most of the time.
Thank you for your feedback.