Helmets
Cycling Enthusiast
Portland, OR
This helmet saved my life. Full Stop.
I bought this helmet because a friend had just purchased one and he said it was really comfortable. When I tried it on, he was right. I really like Giro helmets and have had two Aeon's in the past--so I expected a good fit. But the Eclipse gives a couple advantages I had not expected. First, the aero design is more noticeable than I would have expected. You notice how aero it is because it is just quiet--so much less wind noise than an Aeon. Because of my experience with an Aeon (and Specialized S-Works Previal) I was worried that the much more aero Eclipse would be hot in the summer. But that was an unexpected surprise too, and I would say that it cooled about as well as its cousins. But my real praise is about its crash protection. Last November, I was hit by a car that ran a red light at about 30MPH. The impact was mostly on my head. My face was badly beat up, and I received a serious concussion. But I'm convinced that without the spherical MIPS and the layered design of the helmet, things would have been much worse. The helmet did its job--EMT's actually thought it was not damaged--but it was crushed on the impact side and clearly took a major blow. Nevertheless, it remained intact, and more importantly absorbed and transferred the impact so as to minimize the damage that could have occurred. Thank you GIRO for designing an excellent helmet! Not only is it fast, light and comfortable, its also a damn good piece of safety equipment. Of course, I bought another to replace it, although I was eager to see the new Aries just released--which may be an even better helmet, who knows?
Thank you for your feedback.
Competitive Racer
SE Michigan
1 of 1 customers found this review helpful.
Light, Aero and Quiet
I currently have a Kask Protone, Bontrager Velocis and this Eclipse Spherical. The Protone is quiet and aero, but not that light. The Velocis is light and aero, but not that quiet. The Eclipse is all three and has a very nice, low profile. Highly recommended.
Thank you for your feedback.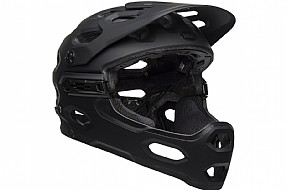 Jack of all, master of none
I rarely require a full face helmet, but like having the ability to throw the chinbar on for those few rides a year where it's needed. The helmet is not the most comfortable on my head (I'm a pretty ovular and oddly shaped head to be fair) and luckily I've not had to rely on the helmet's protective durability yet. As a standard helmet, it seems a bit ill fitting and isn't the lightest. As a full face, it is nice to have the protection, but can't speak to it's performance (thankfully). Once done a few times to figure it out, the ease in removing and refitting the chinbar is greatly appreciated and easy to do without taking the helmet off making for a nice situation if wanting to remove for climbs, et al. Overall, it provides a decent value for those looking for a dual purpose/removable chinbar helmet, and if like me you don't need a full face too often, it can be a nice addition to your helmet quiver but I don't use it as my primary personally due to the fit on my head.
Thank you for your feedback.
An unexpected keeper
As a long time POC Tectal Race (non SPIN, non MIPS) owner, I was in the market for a new MTB helmet with similar vent and weight characteristics but also the latest safety tech.
I was pretty much sold on getting either the Tectal Race MIPS or the Kortal Race MIPS - both of which utilize MIPS Integra. What I realized is that MIPS Integra is basically the same as SPIN, ie squishy pads, and it was not clear to me whether throwing them in the laundry was even an option. Furthermore, both helmets, even the Tectal (but with MIPS Integra) were uncomfortable for me due to hotspots, which was surprising given my previous history with Tectals.
Luckily, I decided to try the Giro Manifest on a whim and it is by far the best choice for me compared to POC's latest MIPS offerings. The Giro fit better, is lighter than the Tectal and Kortal, and appears to vent even better than my old Tectal. In fact, just wearing the helmet at home and walking from inside my house to garage, I can feel the air flowing over my head. Furthermore, it appears to have more advanced MIPS vs squishy pads (with pads I can throw in the laundry) and the Fidlock buckle was a cherry on top.
So maybe the Manifest doesn't scream "enduro bro" looks, but hey, it's not look you can see your helmet while you're riding!
Thank you for your feedback.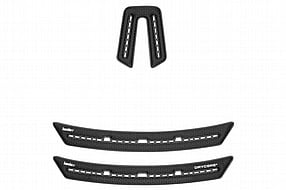 New!