Chrome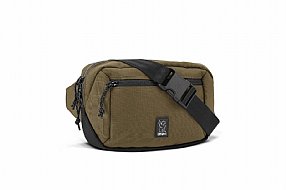 2 of 2 customers found this review helpful.
(Almost) Everything you want in a bumbag!
I'll keep it short and to the point:
PROS:
- Great, rugged material; it's built to last many, many miles.
- Ample space inside the bag (i.e., 24 oz crowler, rolled up Houdinin jacket, repair kit, hat, headphones, smashed PB&J, etc.)
- Smaller zipped pouch allows for easy access to often needed items (i.e., keys, facemask, Clif bar, bikelights when dismounted)
- Water-resistant lining in the pouch interior, I've ridden multiple times in the rain with this bag, dry as my whistle as I write this...
- Boxy, flat body allows for plenty of cargo while planting it firmly against your body, this is ideal because I hate a sloppy bag that bounces around.
CONS:
- No interior loops for key chain
- No daisy chain on the outside (maybe above the logo?) for placing rearlight when riding. But I knew that when I purchased it, I have eyes.
- Unless you are an absolute giant on two wheels, the waist strap is very long and will hang out as slack once buckled and cinched. I'm not sure why they were so generous with the webbing they used for the strap. I guess I just worry about it getting caught on side-mirrors, doors, e-scooter handles...
- Expensive. But, you're buying a bag for at least a decade and you'll have Chrome's 365 TO LIFE guarantee.
Thank you for your feedback.
4 of 5 customers found this review helpful.
Tested Best
I tried several bags for an upcoming trip to carry rain gear and sneakers and this was the only bag that could do it with its minimal footprint. The buckle is big but the arrangement of the bag was such that I forgot I was wearing it.
Thank you for your feedback.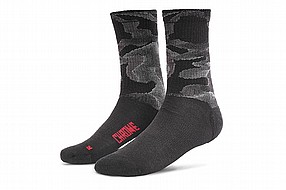 Casual Cyclist
Lakeland, Florida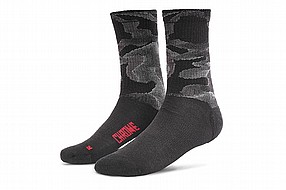 3 of 3 customers found this review helpful.
Chrome makes a good sock
I don't buy into the hipster cred of the Chrome brand here. These socks are simple, warm and plain looking. Perfect for the older gent that wants the gear but doesn't want to look like he's trying too hard. Not that I know anyone like that per se.
Thank you for your feedback.