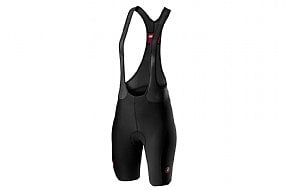 Cycling Enthusiast
Stillwater, MN, United States
a warm snug comfortable fit while feeling thin
Initially you may think these are too small but they are a very comfortable snug fit that allows you to forget you have gloves on. almost feel like neoprene but not sweaty warm, they seem to breath well. I am from the tundra of MN and have worn them in the 30-50 degree range and they work great. I was concerned given the thin feel may be cold but they are not. there is still snow on the ground and the wind is still blowing but they have been great. have allowed me to use my phone while still on which is nice but like many spring/winter gloves the fingers are not as good as no gloves but manageable. I've been happy and so far no stretching which I worried some about.
Thank you for your feedback.
index finger way too long, doesn't work with touchscreens, otherwise okay
these are okay for chili weather rides, most useful in the high 40s to low 60s. below that and my fingertips get cold and need to go to my lobster gloves from PI. Annoying that the index finger is at least a half inch too long, but I can get over that. What sucks more is that the supposed touchscreen compatible index and thumb pads don't work at all with phone touchscreens, so require me to take the gloves off to do anything w/ my phone while riding. Annoying.
Thank you for your feedback.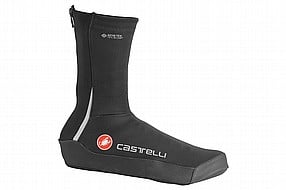 Cycling Enthusiast
Hilly East Tennessee
Fits like a glove! (if you size up)
Most shoe covers are either too thin or too bulky. These Intenso UL covers hit the right balance between protection, fit and comfort. The Gore-Tex Infimum fabric is the same as my riding vest and jacket and it really works to block out wind, snow and cold. One ride I was on recently was slushy and the covers got really wet and my feet got pretty cold after that. I should have put on my other thicker neoprene covers. Like everything else Castelli makes, the size is small so you should look at their size chart and get one size up.
Thank you for your feedback.