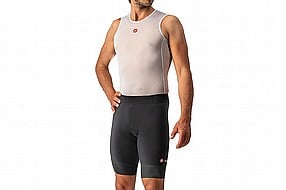 Cycling Enthusiast
Tucson, AZ
1 of 1 customers found this review helpful.
Best cycling shorts that I have ever owned in 35 years.
I have been wearing Pearl Izumi Pro shorts for many years. Recently the prices keep getting higher and the pads are too bulky where they don't need to be. The CASTELLI MEN'S ENDURANCE 3 SHORT has plenty of padding in the sit bone area. But there is a relief channel, down the center and to the front of the short, that prevents the numbness that I was getting on road rides with the Pearl Izumi shorts. The Castelli shorts are also more compression and do not "creep down" your leg. This keeps the chamois in close contact and eliminates friction.
Thank you for your feedback.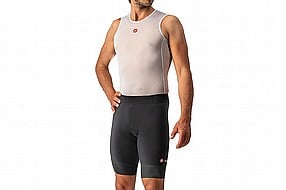 So close to being great
The good: I love the outer fit and fabric (they do run a little small). The chamois is just the right thickness for comfort and performance. Now the bad: the fabric that covers the chamois is excessive, more than any shorts I've ever owned in many years of riding, to the point that I wonder if I got defective shorts. The excess fabric tends to bunch up, sometimes right near my ischial tuberosities, which is about the worst thing for long-distance comfort and performance. Overall disappointing for this price.
Thank you for your feedback.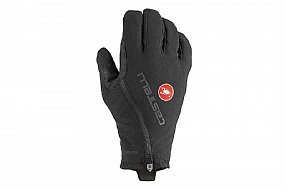 Cycling Enthusiast
Ashland, OR
Great warmth for those wintery downhills!
I'm 54, 5'10 and ride mostly hard tail or gravel bikes in the winter. I tend to do mostly climbing where I wear just a thin, windproof glove as otherwise my hands get hot and sweaty. These gloves I throw in by bag or in my pocket for the downhill. Once at the top I grab my windbreaker and these gloves to keep my from getting chilled on the decent. They provide great wind protection and a good amount of warmth. Though, if I'm going anywhere near 30mph, my fingers can still get slightly cold, but not enough to impair my ability to break. I'm a huge fan of Castelli, especially the winter gear!
Thank you for your feedback.
Cycling Enthusiast
Cleveland, OH
Very good cool weather glove choice
When temps range from the lower 40s into the 50s the insulation and dexterity of the Perfetto ROS glove is an ideal choice. It is warm enough to take the bite out cold winds, form-fitting without being too tight, and resists water should you get caught in a bit of rain. It won't be your glove of choice in freezing conditions, but it doesn't make that claim. Castelli has other options then. I'd give it a 5 if there was a tad bit more cushion against the bars for those long days in the saddle... but that being said, it's still a comfortable glove.
Thank you for your feedback.