Bags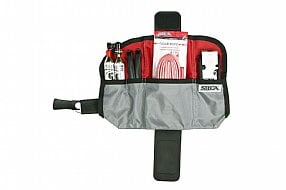 Competitive Racer
Portland, OR
Innovative alternative to traditional saddle bag
Been riding with this pack now for a couple months and almost everything about it is great. Much easier access to tools when fumbling around on roadside repairs. And this is a great application for the BOA strap. Only thing is the pack tends to gradually come loose--the roll starts to squeeze out from the BOA strap. It happens slowly, so I just check it before the start of each ride. I'll keep adjusting the pack job too to see if I can get it better.
Thank you for your feedback.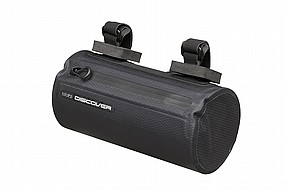 Cycling Enthusiast
Portland
Decent bar bag
Have used this bag for around 150mi gravel riding.
Attaching with hook/loop strips was easy, but could not use small foam blocks on aero shape handlebar. The strips are not long enough for the blocks and the aero shape. Luckily had no problem underneath a Garmin 1040 + front mount. Zipper could easily be opened with one hand, but closing sometimes a miss. Big foam block for headtube is nice to keep bag from bouncing fore/aft and the hook/loop strip is actually too long, but still worked.
Side mesh pocket is small and could use hook/loop closure (maybe I'll use it for food wrappers). Interior zip pocket nice for flat objects and mesh pocket keeps small items from bouncing around, but not useful if you're packing this bag full. I would rather have an exterior mesh pocket out front with hook/loop closure for more organization.
Welded seams is really nice and should be waterproof. Maybe one side of zipper is not fully welded, not sure if it's just my example.
Overall decent, but not perfect as it should be for the price.
Thank you for your feedback.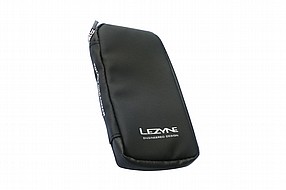 Cycling Enthusiast
Los Angeles, CA
Cycling accessories and optimized to neatly fit in a jersey pocket
Nicely designed, It�s constructed from a durable nylon fabric and secured with a highly water-resistant zipper. The zipper seems stiff at first use.
Thank you for your feedback.
Cycling Enthusiast
Portland, OR
Easy Off and On, Stays Dry
Great saddlebags so far - durable, easy to get on and off the rack.
The saddlebags proved themselves today with the first ride in a real rainfall.
Outside of the bag got plenty wet, but surface only - no soaking in, and the contents stayed completely dry.
Thank you for your feedback.