Bags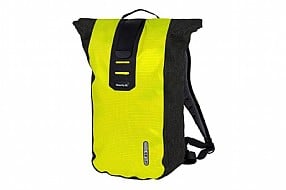 Daily Commuter
Portland, OR
Simple design, very high vis
Good pack, about the right size. Deeper than wide so you will need to be reaching down a relatively narrow bag to get to stuff at the bottom. The top closure works great and it is comfortable. There is a laptop pocket that hangs on the inside along the back which I wish it had more pockets/compartments since the pack is otherwise pocketless. Perfectly waterproof so far. The pack is very reflective and high vis during the day so it helps in preventing me from being run over (or so I tell myself). Like everything else I own, the surface of the bag does collect dirt which diminishes its reflectivity a little. I haven't tried washing it yet, but it does seem like it would be a little harder to clean than the regular, smooth bags that are not reflective.
Thank you for your feedback.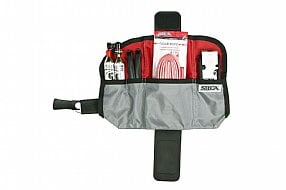 Cycling Enthusiast
Oklahoma
0 of 1 customers found this review helpful.
Will work but too small
I agree with the reviews that complain about the pack shifting or even coming open during a ride. I had this problem for the first couple of weeks. I finally figured out that I needed to pack it with the bare minimum--two CO2 cartridges with one connected to nozzle, one tube (700cx28), one Parktool tire lever, one Parktool GP-2 patch kit, one Parktool I-Beam mini tool. Arrange all contents into roll as flatly as possible. Fold roll loosely so that the both side of the velcro strap line up exactly. When securing to seat rails, ensure that the velcro strap and the padding used for the BOA wire are pressed together. The friction between the two surfaces is key to keeping roll fixed in place when riding. Once I figured this out, I had no problems but feel Silca should have given these instructions rather than learning through trial and error. This should make sense if you give it a try.
Thank you for your feedback.
Daily Commuter
Portland Oregon
2 of 2 customers found this review helpful.
Good Seat pack that fits nicely
I use this seat bag in ebike touring to hold an extra 11# battery and some rain gear etc., that I can access quickly. It holds very well to the seat post even around a cushioning spring (Body Float). I have generated a small rip in a key strap on an older one, and the main seat straps are very difficult to attach, but I've solved that problem using some long zip ties which are easier to attach. The front velcrop straps hold very well and the rear straps work pretty well at securing the opening.
Thank you for your feedback.