Assos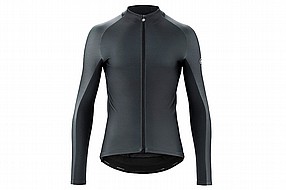 Cycling Enthusiast
Brenham, TX
3 of 3 customers found this review helpful.
Luxurious jersey that does fit well
A superlative spring/fall jersey. Some reviews complain of the armpits not fitting correctly. Yes, if you pull the jersey on over a base layer the shoulders will stop at the deltoid because of the thermal layer grabs and the fabric stretches over the shoulder. After you get it on all you do is pull up on the shoulders to fit the jersey at the arm pits -- no flying squirrel, indeed a perfect fit. Luxuriously comfortable! Rode today at 50 degrees, 5-10 mph headwind going out, tailwind on the backside of the loop -- very comfortable into the wind and then with the wind. It is also very smart looking (torpedo grey). 5' 10", 173 pounds, broad chest/shoulders, size large. Might could fit a medium, but went large as other Mille jerseys in medium have fit me quite tight through the shoulders.
Thank you for your feedback.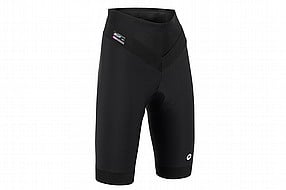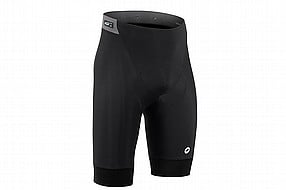 Cycling Enthusiast
Stanford, CA
1 of 1 customers found this review helpful.
High Quality, Comfortable Shorts
This is the first Assos shorts that I have tried and found that they are very comfortable. They have a nice padding and I can ride for hours without any discomfort. The chamois is not tapered at the edges and I was worried that it was going to bunch up in the groin area, but when you are riding, I don't notice any overlapping or discomfort. I used to use Castelli shorts and liked their padding, but over the years their brand seems to get tighter and tighter. I am definitely switching over to Assos, and just purchased a Mille bib short.
Thank you for your feedback.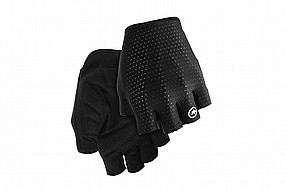 Lightweight, great fit and comfortable
These are my go to gloves for hot weather riding. They stay dry as I sweat in the heat and are very comfortable. Didn't know how I would like them without the wrist strap to keep them tight on my hands, usually they stretch out and lose the snug fit, yet these have stayed in shape after several weeks of use. I am surprised that the padding is in just the right places and my hands do not "go to sleep" on long rides. So far they have been worth the extra investment.
Thank you for your feedback.