Assos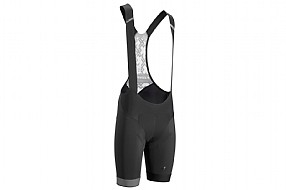 0 of 1 customers found this review helpful.
Solid bib short, short being the operative word
I'm 6'4", 185lbs and the large fits well. By Assos's sizing, they consider me a Medium. If you're over 6' and near my weight, don't go by that as my first pair's suspenders were way too short, and the crotch hugged my junk like a clingy significant other. Great chamois as is bandied about all over the internet. For long distances it is comfy and allows for shifting and repositioning while trying to find that new position to give sore areas a break. The chamois is thicker than any other I have used, so off the bike it does feel more diaper like to me, but I could care less about that. Couple 75+ mile rides in these this summer and they're great, and as advertised for long ride comfort. I do wish that companies would either provide a "long" option, or just inherently build larger sizes longer in the legs. These are pretty short, and while not a deal breaker for me, I do greatly prefer slightly more leg coverage for compression, etc. Speaking of compression, these shorts do well in the areas they cover, and have a good amount in the legs while keeping the stomach bands loose. (bunch of online reviews seem to copy each other about how "loose" the tummy line is) This loose fit is intended (via their description on their website) purposely to help alleviate unnecessary tension leading often to GI issues on long rides. I'm also very slim, and have no issues with my jersey hanging up on it, but I also don't wear jerseys that hang out well above my navel. I for one love how loose fitting the front waist line is as I've not had any pressure issues on long rides that I have gotten from some more compressive waisted bibs. Great set of shorts that I only wish had a "long" option for us folks over say 5'7" or so.
Thank you for your feedback.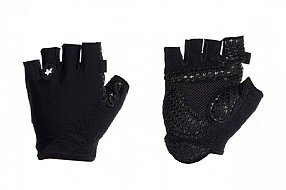 Cycling Enthusiast
Northeast PA, USA
1 of 1 customers found this review helpful.
high quality, will probably last nearly forever, but loose on my hands
If you are a ride who likes a pretty thick palm pad on your gloves, and doesn't mind them being a bit "slippy", then these are great. They are comfy and high quality, for sure. But I do think I prefer my tighter, thinner, more minimalist POC gloves to these. I just feel like I lose too much feel with their looseness. And I am sure I got the correct size, because I measured my hand and used that to order the pair, and they do _fit_ my hands.
Thank you for your feedback.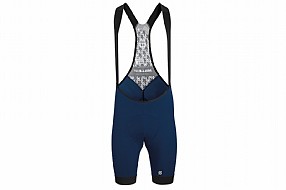 Cycling Enthusiast
East Tennessee
3 of 3 customers found this review helpful.
Really comfy bibs in spite of all the hype and marketing
It's so hard to figure out ASSOS' product lines (without an advanced degree in MARKETING!) These bibs are very comfy on rides up to 3-4 hours-so that says a lot about how good the design is. These are very similar to my Equipe RS S9 bibs and the only difference I can find is that the Mille GT has laser cut raw edges on the front. Everything about the bibs is well thought out and executed. The fit is spot on (142 lb. and I take the medium) and I really like the design for the ASSOS chamois in the front for my, er, junk. I would have given it a 4.5 star if I can and the only thing I wish for is a little longer length for my thighs.
Thank you for your feedback.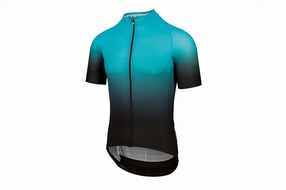 Cycling Enthusiast
Portland, OR
1 of 1 customers found this review helpful.
Great option for amateur aero
Buying cycling kit seems like it's always a battle to find something that's snug and aero but designed for normal people and not professional racers. This jersey is my current favorite by a mile (or a kilometer). It's snug but not restrictively tight on me at XL where I'd have to go for a Castelli XXL. I liked it so much I bought it in both colors. The fade to black that blends into your shorts is a cheap trick but really gets me. Looks sick. I have some doubts about the longevity of the raw-cut sleeves compared to something with a hem but can't say it's an actual issue after a few rides and washes so far.
Thank you for your feedback.