Assos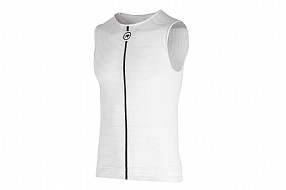 Cycling Enthusiast
Brenham, TX
Nicer than expected, indeed very nice
I bought this on sale after summer last year. I have just recently started wearing it as the weather warms. It is a really nice base, better than anticipated. Very soft, disappears when on. Not sure what it will be like at 90+ degrees, but not anticipating any issues. Fits well -- does not gap or stretch below the bib straps as some bases. I was not a fan of the stripe up the middle of the torso, but actually looks good when you partially unzip to dump heat-- not the deal maker, but a nice addition. I am impressed and will look to add another one or two.
Thank you for your feedback.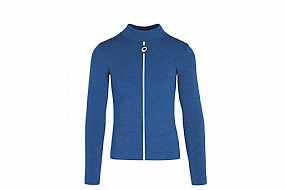 Cycling Enthusiast
Brenham, TX
Excellent feel, excellent range
I read other reviews regarding the base itching, but I have had such success with other Assos products I ordered this on sale. My goal was a heavier base I could use with my Castelli Alpha Ros Light jacket for the days in the 30's in Texas. The feel is soft and i would say luxurious, and I do not experience any itch. Indeed, other bases I have do itch a bit, but not this one. Fit is great: 5' 10" 174# Size II. Have ridden in the 30's with the ARos jacket -- do not notice cold or hot, just riding. I have worn when 30's turned into low 50's. Unzipped the ARos interior and exterior and again, not cold or hot -- just right. Great temperature range with a 'forget it's there' ride.
Thank you for your feedback.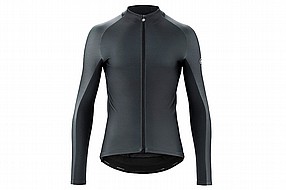 Cycling Enthusiast
Brenham, TX
4 of 4 customers found this review helpful.
Luxurious jersey that does fit well
A superlative spring/fall jersey. Some reviews complain of the armpits not fitting correctly. Yes, if you pull the jersey on over a base layer the shoulders will stop at the deltoid because of the thermal layer grabs and the fabric stretches over the shoulder. After you get it on all you do is pull up on the shoulders to fit the jersey at the arm pits -- no flying squirrel, indeed a perfect fit. Luxuriously comfortable! Rode today at 50 degrees, 5-10 mph headwind going out, tailwind on the backside of the loop -- very comfortable into the wind and then with the wind. It is also very smart looking (torpedo grey). 5' 10", 173 pounds, broad chest/shoulders, size large. Might could fit a medium, but went large as other Mille jerseys in medium have fit me quite tight through the shoulders.
Thank you for your feedback.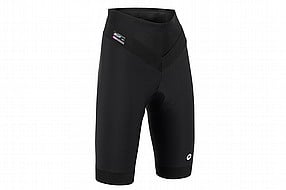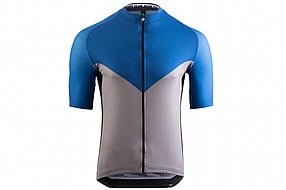 New!