Zipp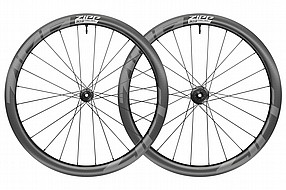 Cycling Enthusiast
New England
Excellent Gravel Wheel Thats Great on The Road Too
Purchased these Sept '22 for easier tubeless mounting and road to gravel and back tire switch without killing myself. Also hoped for legendary Zipp performance when riding. Damn, these wheel do both. Compared to my hooked Reynolds Attack wheels I used for gravel, the 303 Firecrest hookless mounting is a dream! I change from tubeless Pirelli hookless compatible road tires to Panaracer gravel whenever I want. No problems running hookles on gravel at 40 psi. And out yesterday on a gravel ride, I just love how they climb and track through the gravel. Fun, snappy, a real pleasure. Did I buy a magically delivered 4 mph in speed? Not really, but they do everything a gravel wheel needs to do and then some. I love these wheels, they're a value, and so happy with them I want to share my expereince.
with any have used on ravel rides summer, road out of gravel season.
Thank you for your feedback.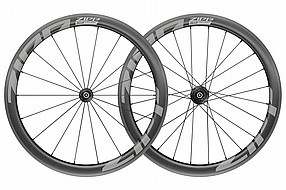 Cycling Enthusiast
Rhode Island
4 of 5 customers found this review helpful.
Easy Setup On A Fast Wheel
Bought these as a wider gravel wheel and an aero road wheel for 28mm plus tires. Have carbon wheel experience with several versions of Reynolds Assault and Attacks. I liked them... but the Zipps are SOOOO easy to set up, the hookless rim with Panaracer gravel or Pirelli road tubeless tires. After struggling so much with the Reynolds over the years, these are pure pleasure. Hookless has changed my mind about the hassel of tubeless. Now I have no problem going back and forth from gravel tires to road. The 303 Firecrests are light and climb well, responsive, and comfortable. In hilly New England gravel rides they are an asset. 500 + miles so far, no issues and trust it will stay that way. Make sure you check your front thruaxle size to insure the hub inserts shipped with wheels (15mm?) are the right size for your bike. I needed 12mm and had to order them after the wheels arrived. Cheers!
Thank you for your feedback.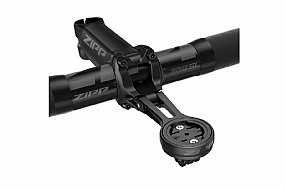 7 of 7 customers found this review helpful.
A Tidy Solution for Mounting Computer & Light on a Zipp Stem
For Zipp stems, this is a clean, flexible way to mount a computer and a front light or camera. It incorporates a asymmetric and reversible faceplate, giving you high & low mounting options, helpful for clearing any cables/hoses at the front of the bike. Its arm swings up/down to adjust the angle of the computer, and of course the GoPro mount enables you to separately adjust where the light or camera points. Its arm is also reversible in case you want the GoPro on top for some reason.
Resolving various complaints in other reviews:
Length: It accommodates the Edge 1030 nicely, leaving just enough room to reach the buttons on its lower edge. Longer than needed for smaller computers. Zipp probably wanted to avoid offering a variety of lengths.
Weight: It's made of 7575 aluminum so at 79g it feels heavier than Garmin's plastic Out Front mount (47g). But it eliminates the stem faceplate (20g), and includes a GoPro mount (21g GoPro adapter required on the Garmin), for a net added weight of 38g, essentially the same as the Garmin long or short adapters. Either way, the 23g handlebar mount for my Lezyne light is eliminated.
Cost: $xx vs $xx+ cost of a GoPro adapter for the Garmin, not a huge difference. Plus how much is it worth to get a tidier look?
Scuffing: 1/4 turn mount does not scuff the bottom of my Edge 1030.
Computer and light should be secured to the handlebar to avoid damage in a crash. Garmin makes a nice elastic tether for this, supplied with the Edge, also available separately.
Thank you for your feedback.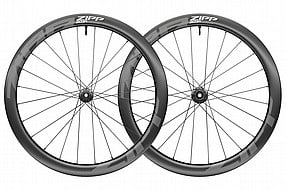 Cycling Enthusiast
Portland, OR
1 of 1 customers found this review helpful.
Zippin' along with the new Zipp 303 S
These are fantastic, super light for a mid aero 45mm profile, fast to spin up, no annoyingly loud free wheel, lighter than previous Firecrest that cost significantly more. Only complaint is no drain holes, but come Fall I will send them back to Zipp for the drilling of them through the fantastic service that Western Offers, newer lots, according to Zipp, will come with the drain holes. Note holes are 180 degrees from the install valve, ie across the rim if you are in doubt as to whether you have them or not.
Thank you for your feedback.