Zipp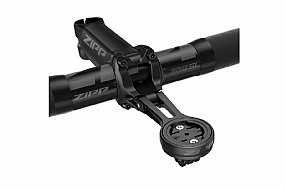 5 of 5 customers found this review helpful.
A Tidy Solution for Mounting Computer & Light on a Zipp Stem
For Zipp stems, this is a clean, flexible way to mount a computer and a front light or camera. It incorporates a asymmetric and reversible faceplate, giving you high & low mounting options, helpful for clearing any cables/hoses at the front of the bike. Its arm swings up/down to adjust the angle of the computer, and of course the GoPro mount enables you to separately adjust where the light or camera points. Its arm is also reversible in case you want the GoPro on top for some reason.
Resolving various complaints in other reviews:
Length: It accommodates the Edge 1030 nicely, leaving just enough room to reach the buttons on its lower edge. Longer than needed for smaller computers. Zipp probably wanted to avoid offering a variety of lengths.
Weight: It's made of 7575 aluminum so at 79g it feels heavier than Garmin's plastic Out Front mount (47g). But it eliminates the stem faceplate (20g), and includes a GoPro mount (21g GoPro adapter required on the Garmin), for a net added weight of 38g, essentially the same as the Garmin long or short adapters. Either way, the 23g handlebar mount for my Lezyne light is eliminated.
Cost: $xx vs $xx+ cost of a GoPro adapter for the Garmin, not a huge difference. Plus how much is it worth to get a tidier look?
Scuffing: 1/4 turn mount does not scuff the bottom of my Edge 1030.
Computer and light should be secured to the handlebar to avoid damage in a crash. Garmin makes a nice elastic tether for this, supplied with the Edge, also available separately.
Thank you for your feedback.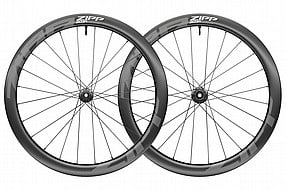 Cycling Enthusiast
Portland, OR
1 of 1 customers found this review helpful.
Zippin' along with the new Zipp 303 S
These are fantastic, super light for a mid aero 45mm profile, fast to spin up, no annoyingly loud free wheel, lighter than previous Firecrest that cost significantly more. Only complaint is no drain holes, but come Fall I will send them back to Zipp for the drilling of them through the fantastic service that Western Offers, newer lots, according to Zipp, will come with the drain holes. Note holes are 180 degrees from the install valve, ie across the rim if you are in doubt as to whether you have them or not.
Thank you for your feedback.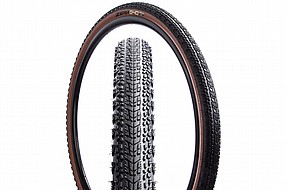 5 of 5 customers found this review helpful.
Excellent Balance
I've gone through a few sets of tires trying to find something that rolls quickly on the smooth stuff and allows for confident cornering in the loose. So far, these have exceeded expectations in both of those areas and more.
Installation - Super easy and seated instantly on my Zipp 303 Firecrests with 25mm internal width.
Ride - Coming off of 40c 120tpi Maxxis Ramblers, these feel a little more plush at the same pressures. I believe this is due to the tread pattern.
Durability - 100 miles in and they have been solid, no punctures or leaks. I've gone through some chunky sharp rock sections and even glanced off a sharp rock during a technical climb (I thought for sure I'd get a side wall snake bite) and they've held up.
Control - They feel effortless on hard pack and pavement while having some great edge grip. There is plenty of grip when climbing steep on loose gravel so you aren't easily spinning out. Hard braking feels very controllable and they seem to resist skidding pretty well for being so smooth.
Thank you for your feedback.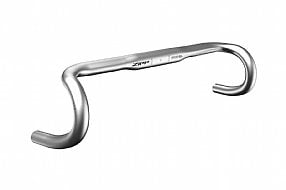 Cycling Enthusiast
Portland, OR
Comfortable road-like shape, markings inaccurate
I had been using the Pro Discover Medium bar and found the flare where the brake levers attach caused them to rotate inwards vertically, and my hands were resting on the outside angled edge of the 105 brake hoods and was quite uncomfortable. On these bars, the real flare begins below the brake lever attachment points and so the hood placement feels much more like a regular road bar and the difference in comfort is huge, for me at least. Taking off 2 stars because the markings are off, so takes much more effort to set it up properly.
Thank you for your feedback.