Zipp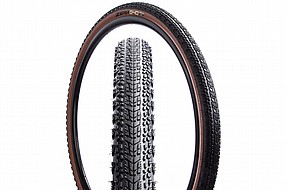 2 of 2 customers found this review helpful.
Excellent Balance
I've gone through a few sets of tires trying to find something that rolls quickly on the smooth stuff and allows for confident cornering in the loose. So far, these have exceeded expectations in both of those areas and more.
Installation - Super easy and seated instantly on my Zipp 303 Firecrests with 25mm internal width.
Ride - Coming off of 40c 120tpi Maxxis Ramblers, these feel a little more plush at the same pressures. I believe this is due to the tread pattern.
Durability - 100 miles in and they have been solid, no punctures or leaks. I've gone through some chunky sharp rock sections and even glanced off a sharp rock during a technical climb (I thought for sure I'd get a side wall snake bite) and they've held up.
Control - They feel effortless on hard pack and pavement while having some great edge grip. There is plenty of grip when climbing steep on loose gravel so you aren't easily spinning out. Hard braking feels very controllable and they seem to resist skidding pretty well for being so smooth.
Thank you for your feedback.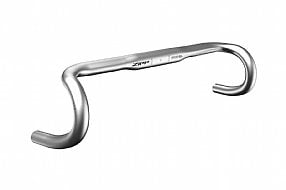 Cycling Enthusiast
Portland, OR
Comfortable road-like shape, markings inaccurate
I had been using the Pro Discover Medium bar and found the flare where the brake levers attach caused them to rotate inwards vertically, and my hands were resting on the outside angled edge of the 105 brake hoods and was quite uncomfortable. On these bars, the real flare begins below the brake lever attachment points and so the hood placement feels much more like a regular road bar and the difference in comfort is huge, for me at least. Taking off 2 stars because the markings are off, so takes much more effort to set it up properly.
Thank you for your feedback.
Cycling Enthusiast
Chicago suburbs
2 of 2 customers found this review helpful.
Nice Wheelset for Road or Cross
Not the lightest wheels you can get at this price. Not the cheapest you can get a wheelset of this weight. However, the Zipp 30 Course is arguably one of the highest quality and best values. The wheels rim width offers versatility for a wide range of tires for road, cross, and gravel. The 30mm rim depth offers some aero benefit while limiting the effect of cross winds. They're well designed, built, and strong (compare the max PSI and rider weight limit) and per the specs are even a bit lighter than the Zipp 302 Carbon wheels.
Thank you for your feedback.
Competitive Racer
Atlanta, GA
6 of 6 customers found this review helpful.
Great, versatile wheelset.
I've ridden these wheels on road and gravel. They roll well and seem to be best suited for wider, tubeless tires (I am using 30mm Schwalbe's). Mounting is easy relative to other tubeless rims.
Thank you for your feedback.