Sportful
Competitive Racer
SE Michigan
Minimalist wind jacket that takes the edge off.
This is a race-fit jacket of very lightweight, barely-elastic material. Either it fits you or it doesn't. It does fit me. The cut is pretty good (for race cut jackets) and does not flap, although the venting panels near the underarms/lower lats create a bit of extra material. Sportful is accurate in the description - it might add 5-7 degrees of comfort from cold or wind. And that's really nice to have when you want it, especially when it weights nothing and doesn't even fill up a back jersey pocket.
Thank you for your feedback.
0 of 1 customers found this review helpful.
Run very small
The chamois in these shorts is nice (dense enough foam), but I do wish it were either slightly further forward, or the thickest part extended further forward.
Materials also seem nice. Plenty of support/compression. Length of shorts and grippers is nice. Extra reflective bits on the leg without being overly gaudy is also nice.
Here are the couple downsides:
- the straps are TIGHT. Uncomfortably so, especially off of the bike. (I have very short torso, so I imagine this would be even worse for other people)
- the pockets are in the small side, and only on one leg. I knew this ahead of time, but still a bummer.
Thank you for your feedback.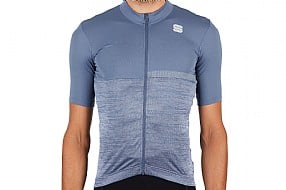 2 of 2 customers found this review helpful.
Comfortable Jersey but stitching could be better
This is a comfortable jersey it moves well with the body and the temperature on the first ride wearing this jersey was 90F and I didn't need to unzip for ventilation.
The one flaw preventing five stars is the stitching between the upper and lower fabrics above the pockets. After the first ride I found the stitch had failed and opened a 1" long hole at the seam. I probably just got a bad one, would love a replacement but have been too busy to pursue.
Thank you for your feedback.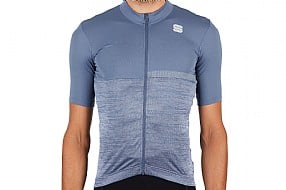 3 of 3 customers found this review helpful.
Great fitting Jersey
I do agree with the other review that the description on size is misleading. However I tried a small and and medium. I'm 145lbs with muscles and the fabric on the should and chest stretches comfortably. I ended up getting the small as the medium bunched up too much on when in cycling position. The Jersey is very comfortable and the side zipped pocket is excellent. The side material does a great job venting. Note that for their other jerseys you will need to size up one like the description says just not this one.
Thank you for your feedback.