Sportful
0 of 1 customers found this review helpful.
Run very small
The chamois in these shorts is nice (dense enough foam), but I do wish it were either slightly further forward, or the thickest part extended further forward.
Materials also seem nice. Plenty of support/compression. Length of shorts and grippers is nice. Extra reflective bits on the leg without being overly gaudy is also nice.
Here are the couple downsides:
- the straps are TIGHT. Uncomfortably so, especially off of the bike. (I have very short torso, so I imagine this would be even worse for other people)
- the pockets are in the small side, and only on one leg. I knew this ahead of time, but still a bummer.
Thank you for your feedback.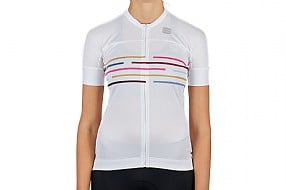 Cycling Enthusiast
Long Beach, CA
Great colors strange fit
I use this jersey for road riding. I loved the colors and design. Originally, I ordered a small in violet but the shoulders and sleeves were way too tight, though the torso fit fine. I exchanged the top for the seamoss in medium. Again the colors are so beautiful but the shoulder and arm area still felt oddly tight and the torso was now significantly looser. I decided to keep it and have used it too times. Not my favorite because of it but it's tolerable to ride in and I do love the colorway.
Thank you for your feedback.
Great Buy !!
Read quite a few reviews + WBW had them on sale. Impressed right away with the look of the construction.
As an ardent Castelli wearer, just had to give them a try. Comparitively, a bit more compression thru the thigh (which I like on the longer rides) & yes, the cut is longer as mentioned by other reviewers.
Definitely 'Euro' build sizing, which fortunately works for me.
No issues with comfort at all & quickly added a few more pair to the rotation.
(5'8" / 128lbs. Bought Mediums)
Thank you for your feedback.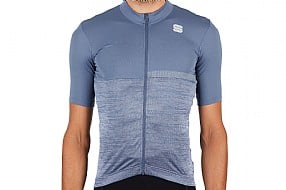 1 of 1 customers found this review helpful.
Comfortable Jersey but stitching could be better
This is a comfortable jersey it moves well with the body and the temperature on the first ride wearing this jersey was 90F and I didn't need to unzip for ventilation.
The one flaw preventing five stars is the stitching between the upper and lower fabrics above the pockets. After the first ride I found the stitch had failed and opened a 1" long hole at the seam. I probably just got a bad one, would love a replacement but have been too busy to pursue.
Thank you for your feedback.