Silca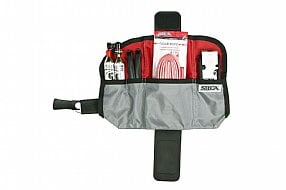 Competitive Racer
Portland, OR
Innovative alternative to traditional saddle bag
Been riding with this pack now for a couple months and almost everything about it is great. Much easier access to tools when fumbling around on roadside repairs. And this is a great application for the BOA strap. Only thing is the pack tends to gradually come loose--the roll starts to squeeze out from the BOA strap. It happens slowly, so I just check it before the start of each ride. I'll keep adjusting the pack job too to see if I can get it better.
Thank you for your feedback.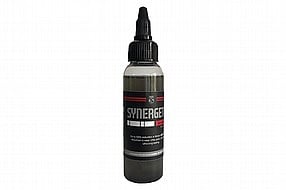 Cycling Enthusiast
Washington, Utah
5 of 5 customers found this review helpful.
Super quiet lube that works
I've used many different lubes through the years for my road bikes. This is still an oil based lube but actually runs cleaner than most. The noticeable thing for me is how much quieter and smoother my drive train runs. I'm a fanatic about putting my bike on the stand and wiping it down after every ride. Included with this is a meticulous pampering of my chain. I tried the UFO wax formula and it seems to work for the 1st 5 to 10 miles before I can hear it wear off which brings to question whether the wax method really is lubing good. The bonus to the wax though is how clean it stays. In the dry dusty region of southern Utah where I ride the Silca Synergetic works great. I don't mind wiping it after every ride since that's a habit for me anyway. It's just that it is so noticeable how it really is working. Chain wear is negligible. I reapply after each 100 miles although I know I could go farther. Night and day difference between this lube and for example Rock n Roll Red or Gold. I'm sold and don't see changing for years to come. It seems more expensive per bottle but you use so little in the application that it lasts long too. If you are tired of the wax thing and aren't put off by wiping off your chain regularly then you just can't find a better lube in my opinion. Do you like a quiet drive train? Then, you better try it! Cheers and happy riding...!
Thank you for your feedback.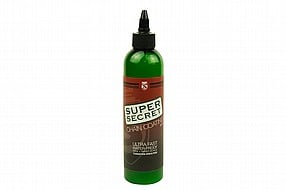 Cycling Enthusiast
Bogota, Col
3 of 4 customers found this review helpful.
SILCA SUPER SECRET CHAIN LUBE
This chain wax is amazing. I followed the Silca videos and stripped the chain of all factory grease then submerged it in the super-secret wax. No need for a croc pot, heat the wax, clean it up/ or have the time and space for that process etc... the drive chain is very clean all the time and wipes clean with the Silca gear wipes (after several hundred miles or after a ride in the rain). After cleaning with the gear wipes, I let it dry and apply the super-secret from the drip bottle. After 500 miles or so ill removed the chain and stip the wax with only degreaser, let it dry then re-submerge in the wax... I used the Smoove Lube, this is a lot better. Completely stripping the factory grease with Silca's instructions and submerging is the way to go. if you find yourself tired of trying to remove grease from all parts of the drive train....this is worth it.
Thank you for your feedback.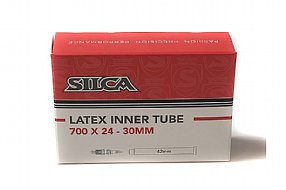 Competitive Racer
Upstate NY
3 of 3 customers found this review helpful.
4,200 Miles and Counting!
Less rotational weight and a more supple ride...why wouldn't you buy these tubes?? I can't be certain of the energy savings, but these latex tubes are light and provide a very smooth ride. The retail price is high compared to standard tubes, but a cheap upgrade if you consider the amount of hours any serious cyclist spends on the road.
Installation is easy. Plenty of talc and don't pinch the tube - so the same process as any other tube installation! If you can't install a tube without pinching it(1 star knucklehead reviewer), then take it to your LBS.
Approximately 4,200 miles on these tubes so far, and NO issues, NO flats.
Buy Them.
Thank you for your feedback.