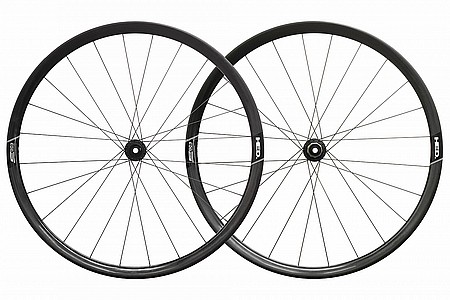 Difficult to set up tubeless
This is an out of the box 1 ride review. First thing: Throw the provided valve stems in the trash, they do not seal (noted in other review). Second: HED should send these pre-taped, the deep internal center channel in the these rims makes taping them VERY difficult. I have 6 other bikes with carbon rims and they are a breeze to tape. It took me 3x on one rim to get it somewhat satisfactory. Lastly: My only concern with them is the bead wall the pretty thin/sharp that can create pinch sidewall flat issues. no long term riding yet so will follow up. Just the frustration of setting these wheels up puts me on the fence to recommend them. They ride fine and no noticeable quirks on a first fast hard ride on smooth gravel.
Thank you for your feedback.
Awesome under the radar wheels
Cycling Enthusiast
Colorado
I purchased these wheels 1 year ago. I'm running them tubeless on my gravel bike with 700x40 tires. For me the drop in weight from OEM aluminum wheels was the biggest benefit on day 1. I'm very happy with the ride quality. On mellow gravel or road, there is wonderful smoothness that I've never felt on any aluminum wheel set. They also have handled rough gravel and washboard as expected. They never feel harsh or pang-y. The aesthetic is definitely to my likely. The HED performance hubs have been reliable and spin perfectly after 1 year of riding.
On the flip side, the tubeless setup with Pirelli tires was a bit tricky. In the end, I think the included HED valves were the biggest part of problem. Once I swapped the U shaped grommet, from HED, to a conical one from another set of valves, everything sealed up nice.
These are cool wheels, I highly recommend them.
Thank you for your feedback.