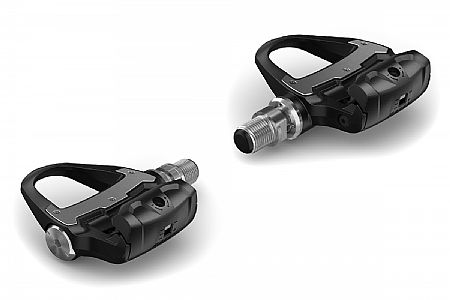 User submitted reviews
Review by Mike
From Road to Stationary
With a 15MM pedal wrench it's a quick change from outside to indoors. Completely compatible with all computers it's a snap to go back and forth. Less changing and more good numbers to motivate and stats to read deep into working hard or keeping from working too hard. Great product
Thank you for your feedback.
Review by Slow Karl
Great if you can get them paired consistently
Competitive Racer
Tacoma, WA
I like these for the ability to put on my track bike easily vs buying a new crankset.
I don't like that the pairing seems to forget itself (garmin-to-garmin) if my computer moves anywhere away from the bike then comes back. This could be a "me" problem, but I keep my computer in my jersey pocket for track racing, since they're not allowed to be visible while riding. If I walk away from my bike between races, i have to re-pair the sensor, by rotating the cranks backwards, which is pretty frustrating.
I've got a stages on another bike, which works well and pairs better with my head-unit (even as a non-garmin product). Just didn't want to buy a track crank and have to retrofit with a stages PM for a single bike use.
Thank you for your feedback.
Review by Biker Bob
great training partner
an important training tool
accurate, durable and reasonable in price
Thank you for your feedback.