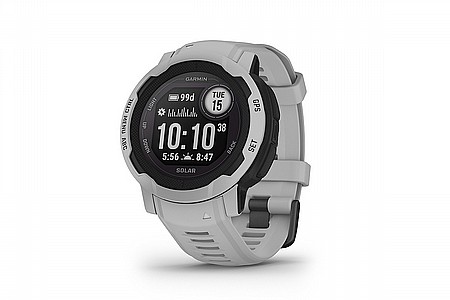 Instinct 2 Delivers As Advertised
Cycling Enthusiast
Northern California
This is my second Instinct and I really appreciate the longer battery life with solar capability. This helps on my longer distance rides. The device is easy to use and set up was a breeze. Granted, I'm a veteran user of this type of Garmin product.
Thank you for your feedback.
very smart watch indeed
Cycling Enthusiast
Little Rock, AR
This watch integrates easily with all activities and keeps an accurate record on a daily basis. If I had to do all over I would opt for the non-solar model as this model requires charging every 8-10 days in the absence of strong sunlight.
Thank you for your feedback.
Does more than I expected.
Competitive Racer
Ann Arbor
1 of 1 customers found this review helpful.
The Garmin Instinct 2 provides a lot of beneficial data for optimizing your training, but be careful of the advice that it gives. Based on the HRV data it might tell you that you need rest, but the 'Body Battery' might say it's a good day to train hard. Also I've done some research and discovered that using HRV can be over simplified to High Good, Low Bad, but there is a lot more to it. Sometimes it can be high for bad reasons and low for good ones, so be careful. Take the time to learn about the metrics the watch offers you and make your own decisions.
Thank you for your feedback.
Worst purchase ever
1 of 2 customers found this review helpful.
The heart rate monitor is worthless for training purposes. It is only accurate at rest. While doing a Zwift ride I wear my Garmin chest strap and the INSTINCT 2. The chest strap will give a reading in the 130's and the watch will say I am 89. I have tried everything Garmin, Garmin Forums and other videos and forums have said to do and it still does not work. I purchased the watch with the HRM and ruggedness in mind and it is useless.
Thank you for your feedback.