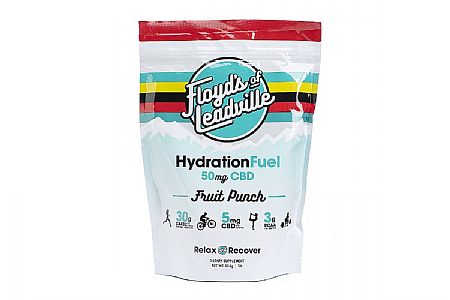 Getting older and getting help
Cycling Enthusiast
Folsom, CA
After I'd retired, I needed to lose 80 lbs and get into shape or start paying for a grave. Being a cyclist for more than 5 decades I pulled down my commuter bike, put big tires on it and started riding hard again. After getting home from the first little 10 mile ride I considered calling for a trip to the Hospital. It's been 10 months since that first ride and I have learned rest / recovery along with pain management is paramount to us old cyclists. Floyds CBD Hydration is one of my go-tos for this and I am thankful for the product. Now if I can just loose that last 40 lbs my quads will thank me when chasing the 30 year olds.
Thank you for your feedback.
At my age (65+) you need all the help you can get.
Cycling Enthusiast
Folsom, CA
I'm not sure if it does everything it claims but I do know that it reduces the aches and muscle cramps from being old, to chubby and always wanting to be near the front. It is pricy but I limit myself to 1/2 serving per ride which means the bags last me almost a month.
Thank you for your feedback.