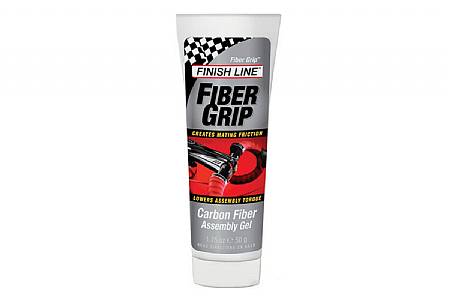 Must use for carbon parts
Perfect for carbon bars and seat post with carbon frames.
I apply the finish line carbon grip on my stem when installing my carbon mtb handlebar along with some on my dropper post for my carbon frame, torqued it to spec and no movements or creaks! Love it!
Thank you for your feedback.
Adheres perfectly to carbon parts
Competitive Racer
doral Fl
Obligatory grease of use for carbon parts had problems with the seat tube that was lowered despite being tightened with a torque meter and that does not happen because it makes the carbon with carbon adhere perfectly without sliding
Thank you for your feedback.
good product for carbon seat posts
Cycling Enthusiast
Portland, OR
Grips my Carbon!
Daily Commuter
San Jose, CA
I used this for my carbon seat post (made by Hope), and mounted the post in a steel frame.
At first, the post was slipping, and I was expecting more friction beads in the grease. I was nervous because I saw resin shavings around the clamp. Luckily, I reapplied the paste, torqued the post to spec, and all is well now. This is a must for carbon fiber seat posts!
The manufacturer of my carbon fork and carbon bars said to not use any friction paste, so check your manual before using this stuff!
Thank you for your feedback.
Works Great
Cycling Enthusiast
Temecula, CA
Excellent grip on carbon!
Cycling Enthusiast
Chattanooga area
very good product, two lifetime supply for a single rider like me
Competitive Racer
Los Angeles
Great stuff
Cycling Enthusiast
Willamette Valley OR
4 of 4 customers found this review helpful.
I have been fighting a slipping carbon seat post for years on my wife's road bike. I tightened it to specification with a proper torque wench to no avail. With my first application of this stuff it stopped slipping. Five rides later and it is still in place. The real bonus is it cost less then other products that do the same thing. I can't recommend this product enough!
Thank you for your feedback.