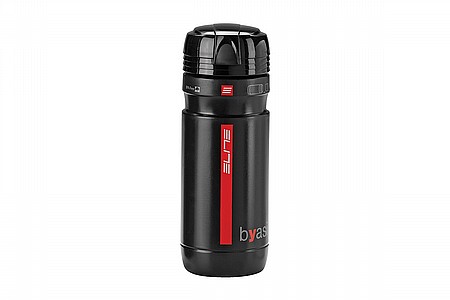 Great for Tool Storage
Cycling Enthusiast
Southern California, CA
I have seen other brands nearly identical to this for $40 in bike shops, and I doubt they are any lighter or less aero than the Elite Byasi. I've been using this on both my road bike and my MTB, and I am really happy with the clean look so far. I'll have to wait to see how hot this coming summer is when two water bottles is crucial - so if it gets too hot it may be back to the old seat bag.
Thank you for your feedback.
Just what I wanted.
Cycling Enthusiast
San Luis Obispo, CA
Lots of storage
Cycling Enthusiast
Placentia
2 of 2 customers found this review helpful.
This storage has lots of space. It easily holds all my tools and repair kits with room leftover. It has an insert where patches or other items cane be stored so you don�t have to empty the whole container to find them.
Thank you for your feedback.