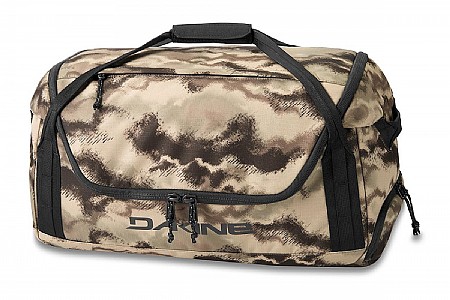 Great for staying organized
Cycling Enthusiast
Portland OR
1 of 1 customers found this review helpful.
I have it packed for mt biking and cyclocross, and I just adjust what's in it as needed. I love the shoe compartment. Lots of pockets and dividers make it easy to separate clothing, tools, and snacks, and keep everything easy to find.
Thank you for your feedback.
Amazing bag for on-the-go cyclists
I leave the house every morning with 1-bib, 1-jersey, and 1-MTB short stuffed into the main compartment. I stick my post ride crocs in the shoe compartment and head off to work. After work at the trailhead I change out of my work store and stuff it all back into the bag. This exchange keeps everything in on place and organized and I LOVE IT! I also regularly keep a hat and sweatshirt in the helmet compartment as most of my gear is stored in the car. I even use the top compartment to store chapstick and bubble gum, or snacks on occasion.
This thing has interior pockets for gadgets and even a bottle opener ha!! Awesome bag! Truly awesome.
Thank you for your feedback.